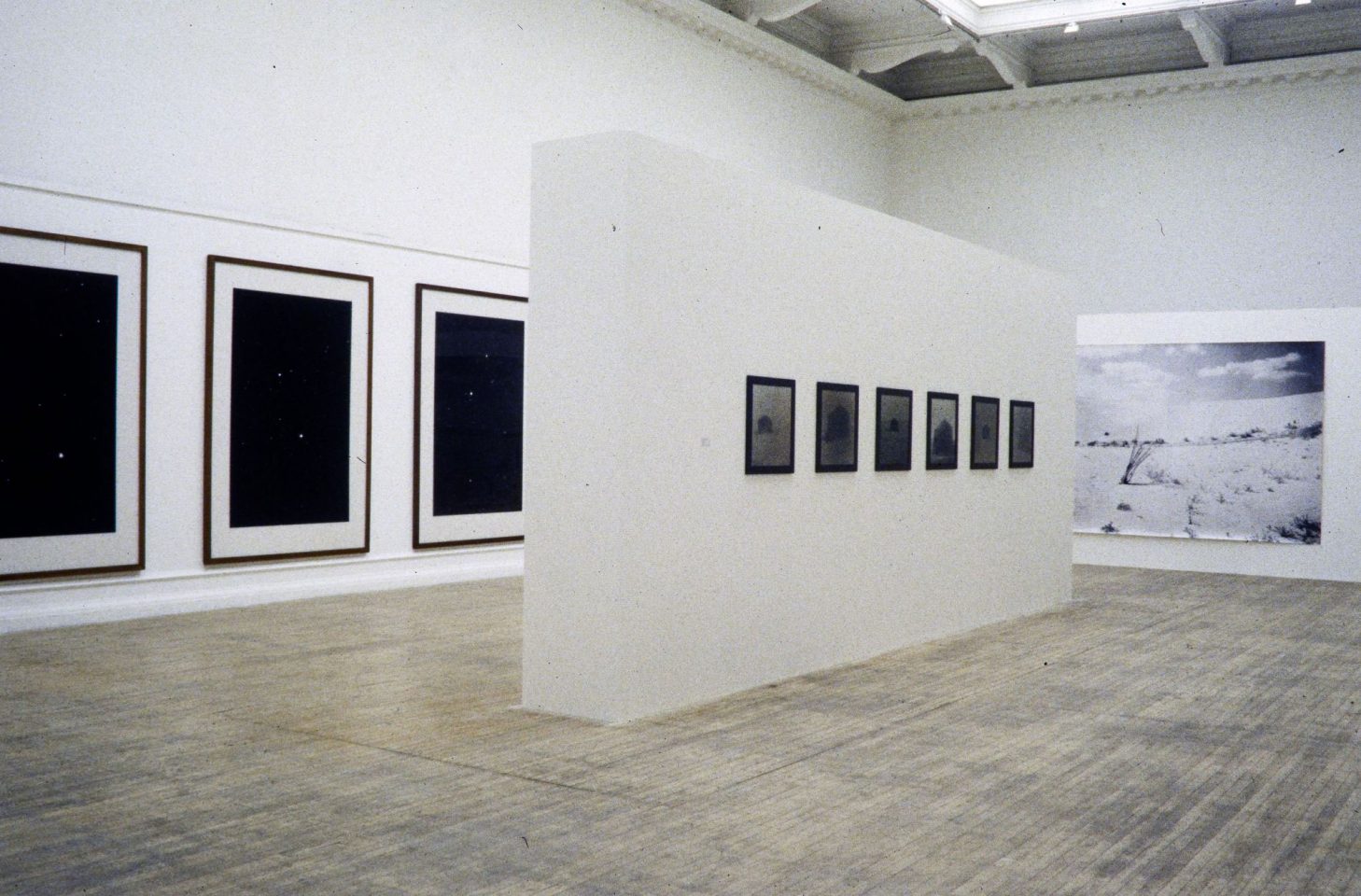 Curated by Jim Harold. Featured artists: Hannah Collins, Knut Maron, Sophie Ristelhueber, Michael Rovner, Thomas Ruff, Frederick Sommer, Bill Viola, Verdi Yahooda.
Desert brings together artists from different generations with different degrees of prominence. All at one time or another have responded to the idea of the desert in its literal sense or metaphorically. This is not an historical exhibition but does span work produced over the last fifty years.
With the exception of Bill Viola, who is showing an early video work from 1979, all the artists are showing photographs. The exhibition explores the symbolic meaning of the desert and also its significance as a site in which to consider the role of the image and the space of the photograph.
The works range from Frederick Sommer's photographs of the Arizona desert taken in 1943/45 through to Hannah Collins' Egyptian landscapes, Sophie Ristelhueber's images from Kuwait in the aftermath of the Gulf War, Thomas Ruff"s panoramas of the night sky, and a newly commissioned piece by Verdi Yahooda.