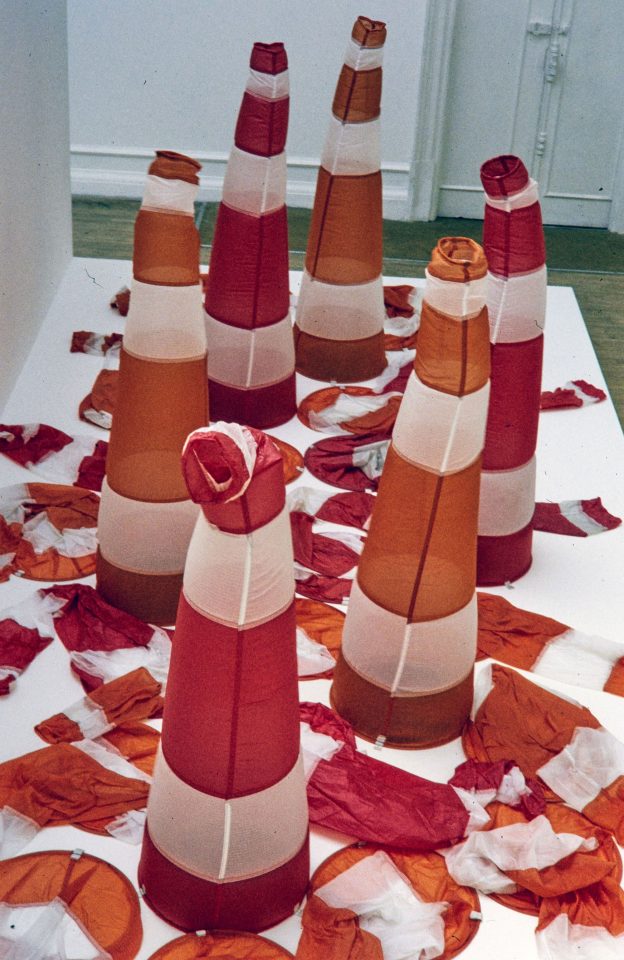 Distant Voices offers the selected artists from Prague their very first opportunity to show a significant body of work in this country. Prior to the 1989 'Velvet Revolution', which ended the Communist's bloc that was held for forty years, artistic exchange was difficult and isolated. Artists from the former Czechoslovakia, known as Bohemia before 1918, worked more as individual voices under the Communist rule. Those artists who belonged to the official Artist's Union and Academies received state patronage and support while the 'unofficial' artists had to work in restricted and confined circumstances. Before 1989, the artists in this exhibition chose to operate outside the sanctioned state system and some showed work informally in apartments or semi-official spaces. Within this context, Czech artists made private works that dealt with a range of issues such as national and cultural history, mythology and identity, personal memories and imagination, the presence of the state and the power of the individual.
During the 1980s, a search for a sense of identity and a desire for integration existed and artist's groups emerged. The artists in Distant Voices are members of such groups, known as the Stubborns, 12/15 and the Monday Group. These were influential in shifting the concerns of contemporary Czech art and introducing Western approaches and ideas to art practice. The artists in this exhibition were chosen because they reflect the highly individual styles prevalent in Czech art, which has been influenced by the political, social and cultural environment. Their work embodies a wide range of sensibilities, concerns and interest. Ivan Kafka and Vaclav Stratil are from the middle generation of artists who work within the familiar categories of landscape, portraiture and documentary, while Milena Dopitova and Petr Nikl are from the younger generation whose work includes painting, sculpture and photography. Publishing both of these texts is intended to broaden our understanding of the work and its cultural context. The artists are representative of those who work in traditional media and those who embrace a more conceptual approach. Since the Revolution in 1989, we have witnessed the rebuilding of the state on a new foundation and contact with other countries has increased. Prague now seems less distant.
Artists
Milena Dopitava, Petr Niki, Vaclav Stratil and Ivan Kafka.