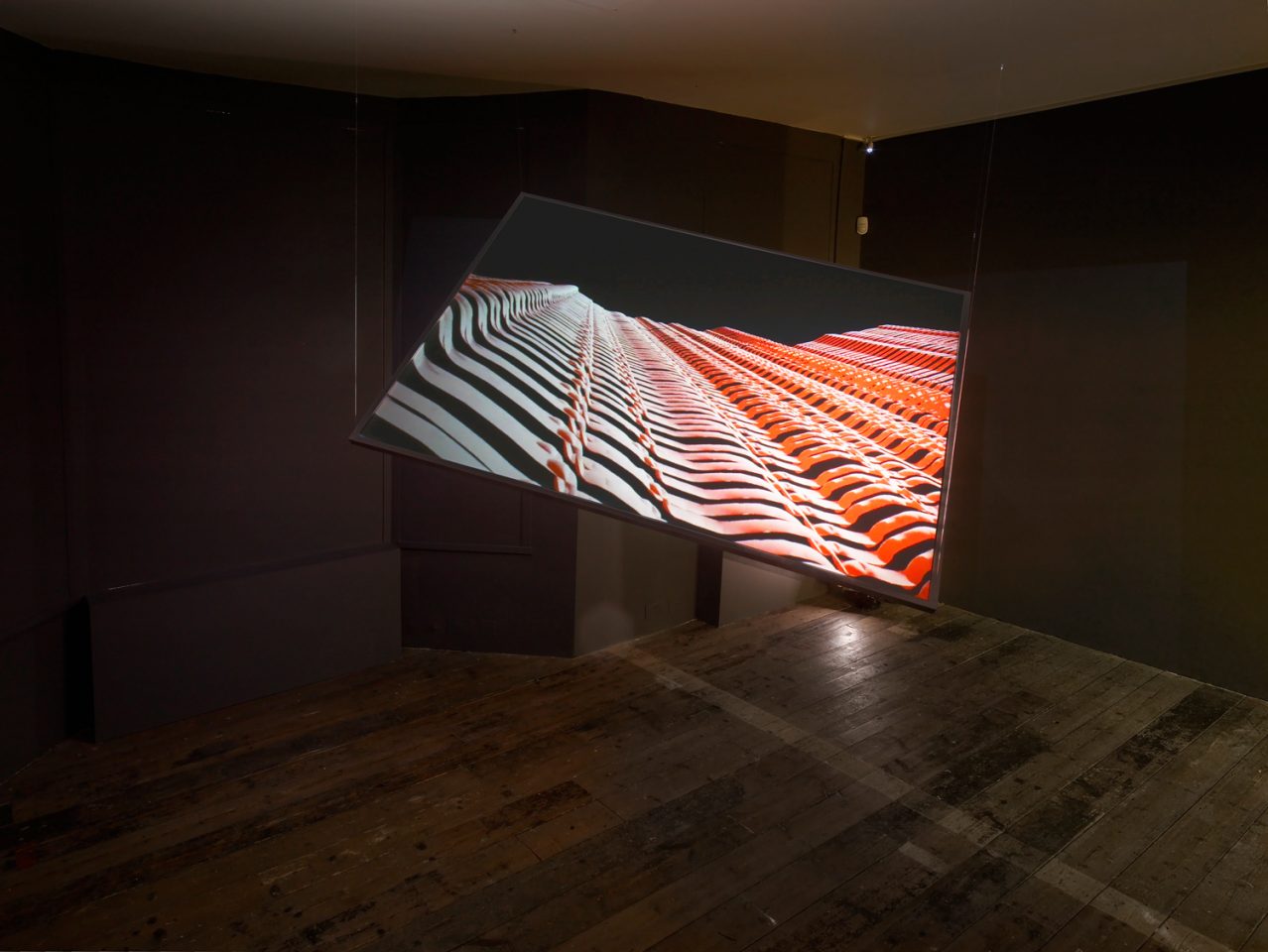 "In love at eight with Othello's Desdemona. On our strawberry iMac I draw her massive soprano body tightly folded in a blue silk dress. No images of the play to be found anywhere, this was before the internet. And at bedtime I tell him dragons don't exist, fear the real world instead."
Dorine van Meel is the fourth recipient of the Nina Stewart Artist Residency at the SLG. For her first solo show in a public gallery, Van Meel presents a multi-channel installation exploring language and female subjectivity, through a soundtrack of two female narrators combined with alternating projections of digital imagery.
Van Meel's practice is situated within and between the media of moving image, sculpture and installation. Expanding the moving image beyond its frame, she sets up relationships between the work, exhibition space and viewer both of an experiential and affective kind. Drawing on stories, histories, personal experiences and observations of day-to-day reality, fragmented narratives and forms of subjectivity are constructed through an interplay of voices and signs.
To accompany her exhibition Between the Dog and the Wolf, Van Meel has produced a publication which brings together a group of peer contributors to explore the ways in which specific use of language and words can create a sense of space, time, class and cultural identity.
Music composed by Sami El-Enany
Voice-overs by Emma Bennett and Dorine van Meel
With special thanks to Anne Haaning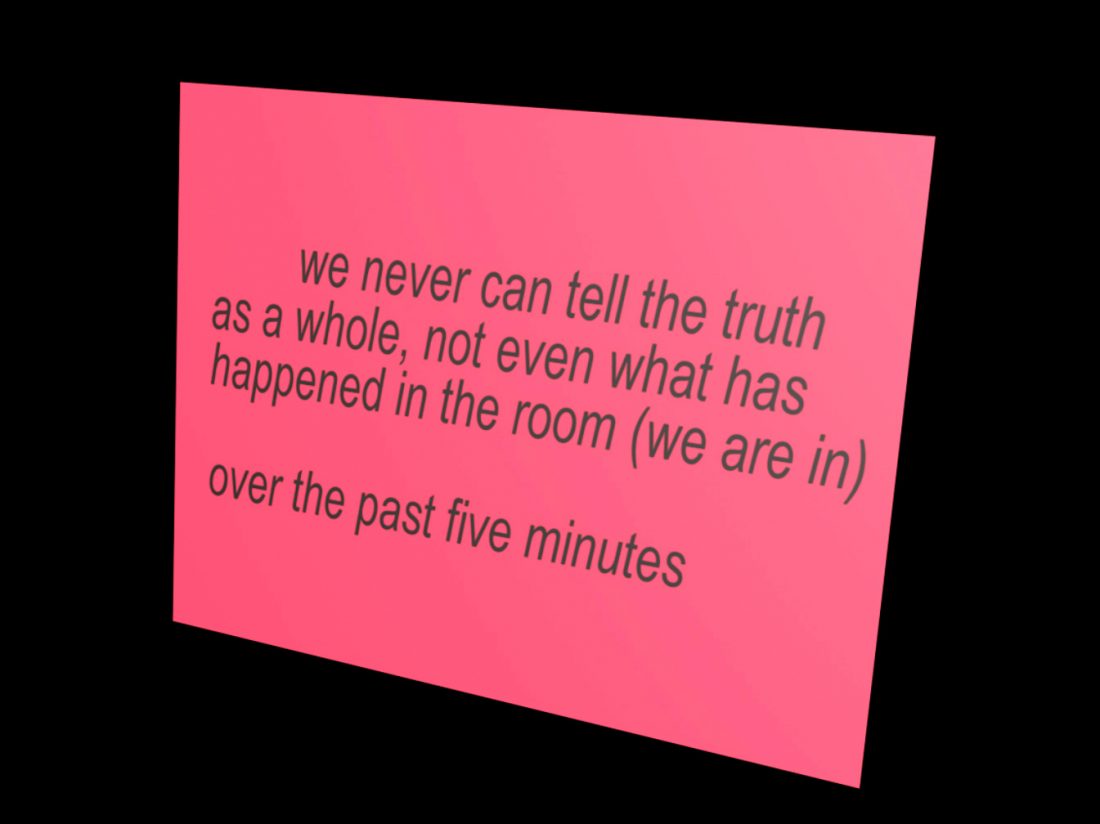 Artist
Dorine van Meel (b. 1984, NL) completed her MFA in Fine Art at Goldsmiths College in 2014, after graduating from the Gerrit Rietveld Academie in Amsterdam in 2010. Selected exhibitions include; Kunstraum, London (forthcoming); The Things We Talked About, group exhibition at St PAUL St Gallery, Auckland (forthcoming); Wilderness, group exhibition at New Shelter Plan, Copenhagen (forthcoming);instead to meet strangers who might change our minds, solo exhibition at the Swiss Church, London (2014); A Space of No Exception, group exhibition at Sokol Space, Moscow (2014). Van Meel has curated the group exhibition Luminous Flux at Arti et Amicitiae in Amsterdam (2014) and was the initiator of Does Not Equal, a collaborative project on the creative potential and ongoing concerns of feminism at W139 in Amsterdam (2015).