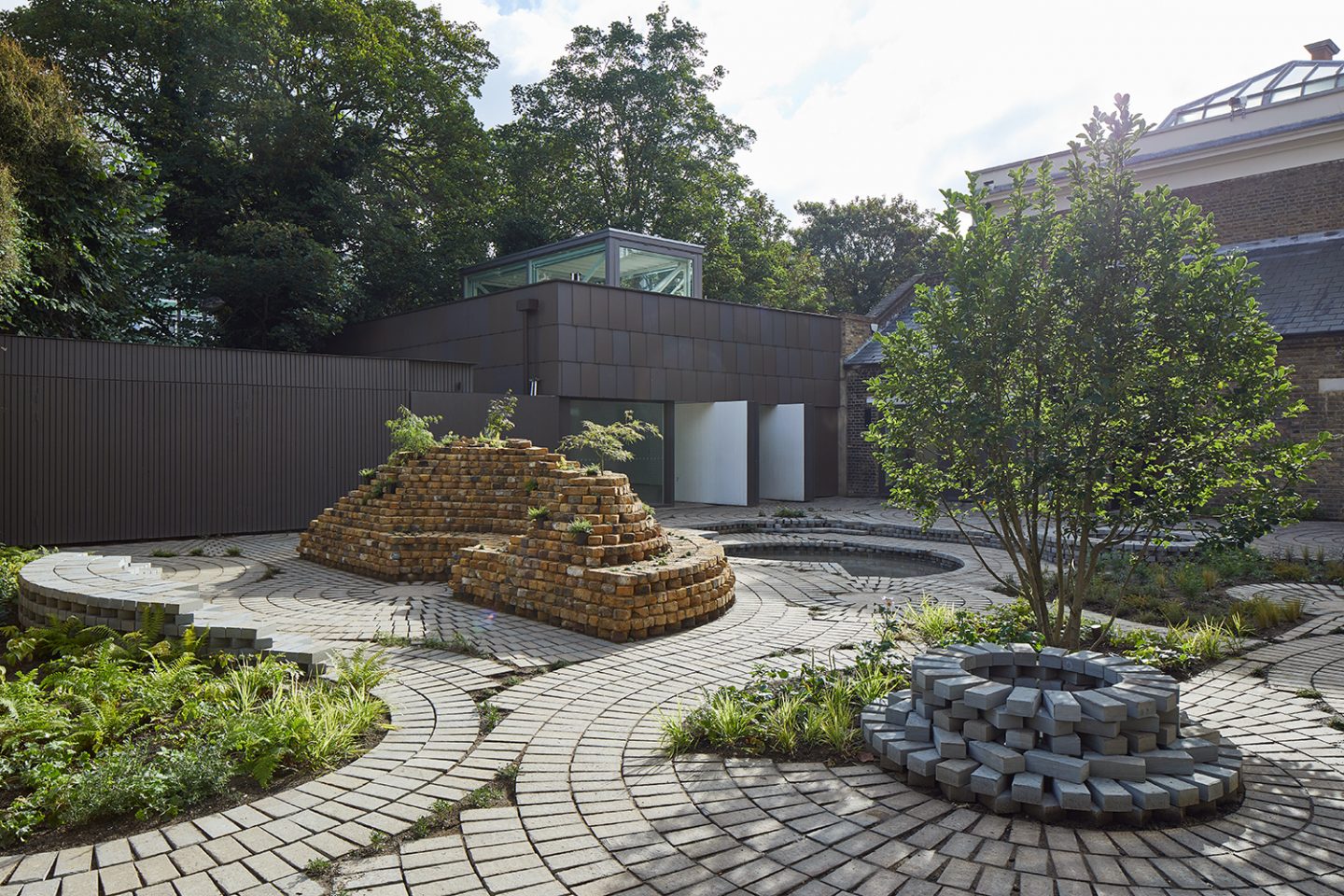 This exhibition brings together working drawings and a film capturing the transformation of the South London Gallery's (SLG) new permanent garden designed by the artist Gabriel Orozco with support from 6a architects and horticulturists at the Royal Botanic Gardens, Kew.
The new garden is open to the public every weekend and used by invited groups during the week. It incorporates a new reception area at the back of the gallery and a planted walkway for residents of Sceaux Gardens housing estate, where the SLG has run art programmes for a number of years. Orozco's design introduces a geometry of intertwining circles intricately outlined in brick dimensioned York stone which subtly maps a series of discrete spaces or notional rooms. The various levels and spaces created throughout the garden can be used interchangeably for sitting, eating, playing or showing work by other artists. Playing on the idea of an urban ruin, the garden will gradually evolve to become rambling and overgrown with different grasses, low-level creepers and fragrant plants.
The garden is open every Saturday and Sunday, 11am-6pm and by appointment. Contact mail@southlondongallery.org if you'd like to arrange a special visit.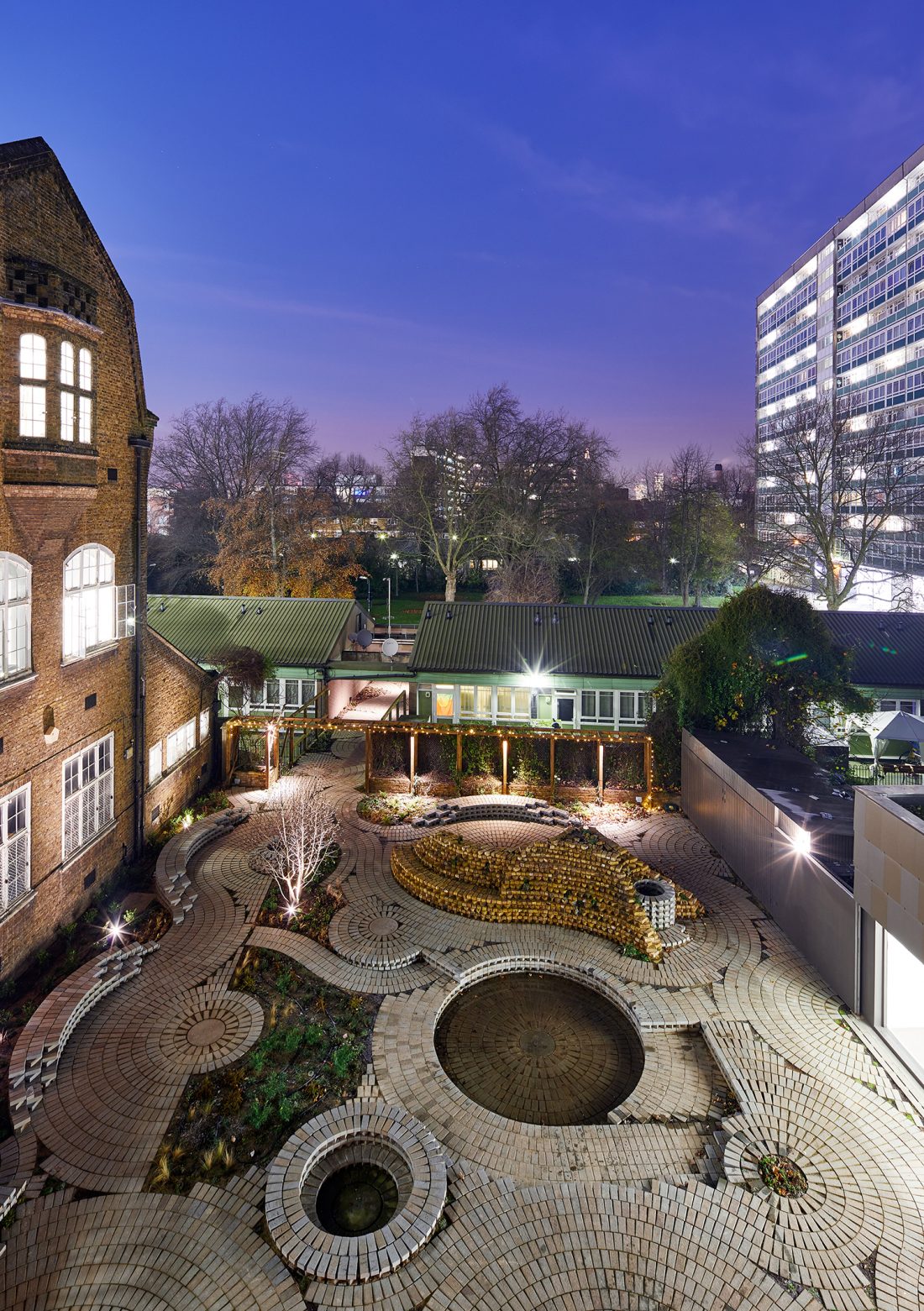 Artist
Gabriel Orozco was born in 1962 in Veracruz, Mexico. He lives and works between Paris, New York, Mexico City and Tokyo. Recent solo exhibitions include Museum of Contemporary Art Tokyo, Japan (2015) Fleurs fantômes, commissioned by the Centre Region at Domaine de Chaumont-sur-Loire, Loire, France (2014-15); Gabriel Orozco: Natural Motion at the Kunsthaus Bregenz, Austria (2013) which travelled to the Moderna Museet, Sweden (2014); Thinking in Circles, at the Fruitmarket Gallery, Edinburgh (2013); and Asterisms, at the Deutsche Guggenheim, Berlin and the Guggenheim, New York (2012). From 2009-2011 a retrospective of the artist's work travelled from the Museum of Modern Art, New York to the Centre Pompidou, Paris, the Kunstmuseum Basel, Switzerland and Tate Modern, London. Orozco's first London solo exhibition took place at the Institute of Contemporary Art, London (1996).