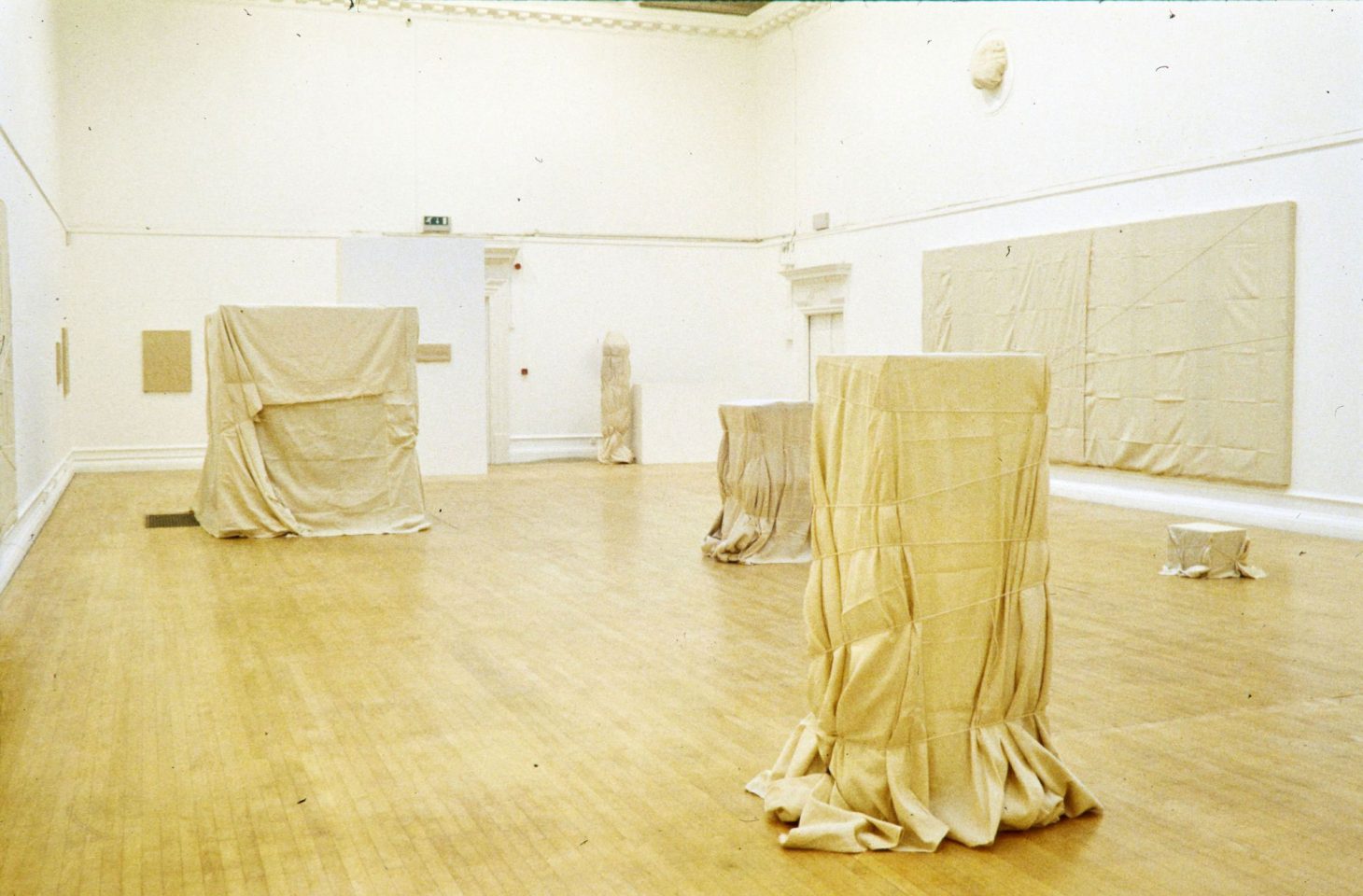 This is Gavin Turk's first comprehensive solo exhibition in the UK since 1994. The show provides the opportunity to see new work, including some waxwork pieces. Currently working with images and ideas linked to the streetscape, Turk uses ephemera like liquor, exhaust fumes and graffiti as some of the starting points for his reading of urban culture.
Turk is an artist who has gained a certain notoriety as one who, in an honourable tradition, failed his postgraduate degree from the Royal College of Art because of his uncompromising approach to his work. Like that of most interesting artists, Turk's work challenges the nature of the medium. His work has been described as being about art, the institution and the system, reflecting on the inconsistencies of identity and authority in an image reliant world where consumer culture meets consumed creativity.
It is probably more accurate to describe it as work that, while knowing in its references, has more to do with "identity in an image reliant world" than the internal workings of the art world or the inner nature of art in a formalist sense. True, Turk makes sculpture, drawings and assemblages that draw on mass media and other art, but he uses himself as the object of his attention, manipulating his own identity to establish metaphors that resonate in the artificiality of the modern western world, beyond the boundaries of his personal life.
Turk's art can be finely made, modelled and cast. It can include beautifully detailed drawings of rubbish or reliefs made of broken eggshells. His own identity can assume the persona of an archetype of pop culture as with his best known sculpture of himself as Sid Vicious from the Sex Pistols. Or he may anticipate a later sculpture with a public appearance as when he appeared in the guise of a tramp at the opening for the exhibition Sensation. He plays with the idea of the found object, placing what is probably the largest ever, a black gloss painted skip, in the Hayward Gallery as part of the Material Culture show in 1997.
For an exhibition of contemporary art to make a point beyond the evident one of the display of artworks, it must capture its moment and establish a relevance to a wider world. Gavin Turk is well known as one of the Young British Artists but, as Sensation showed, the Young British Artists are one part of a much larger development. It is arguable that the phenomenon of this group of artists, dependent upon networking, has changed now with strong individuals emerging. The Stuff Show is intended to demonstrate that Turk is in the latter category.