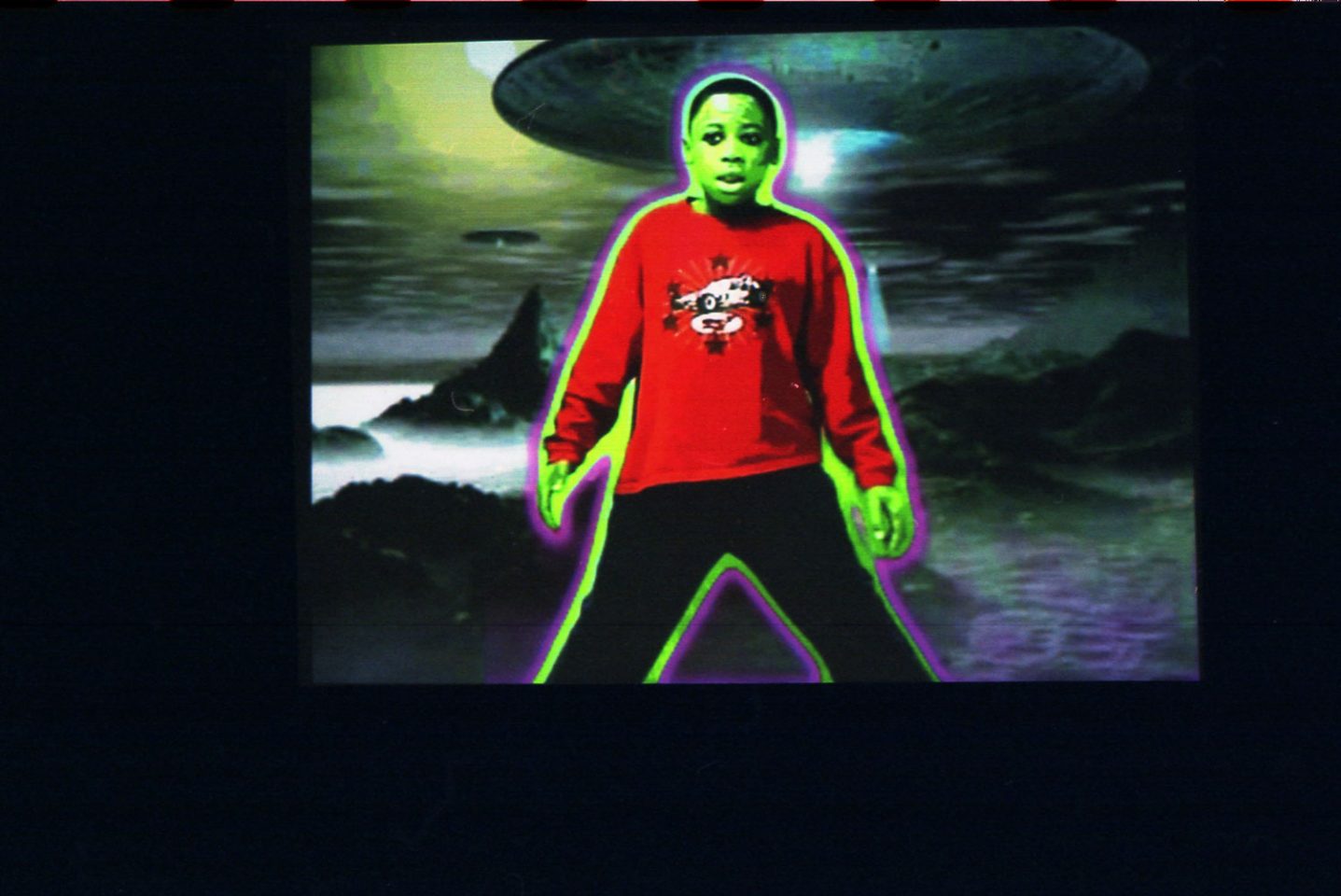 Art and sci-fi meet in 'The Mothership Collective', a project devised by artist Harold Offeh. Offeh has invited fellow artists, dancers and musicians to create an installation and performances with members of the public inspired by the music of George Clinton and Sun-Ra.
From 1-18 August, a different artist, from established names to emerging talent, will take over the SLG with an exceptional hands-on workshop for adults, children, young people or families.
Record your own funk track, become an alien in Peckham for a day, find your intergalactic soul mate, write a science fiction story, make your own alien video message, and more…
As the weeks unfold, work from each event will add to Harold Offeh's art installation, The Mothership Collective, which will be launched in an evening celebration on Saturday 19 August with live dance and music performances devised by Urban Classicism, Barby Asante and Blacktronica. The installation will be on display until 27 August, accompanied by a programme of talks, screenings and events.
'The Mothership Collective' is loosely based on musician and grand funkster George Clinton's P-Funk performances of the seventies, which aimed to raise issues of black consciousness. The P-Funk performances were characterized by alien space clothing, cosmic slogans and the adoption of outer space icons in which the 'mothership' played a central part.
From P-Funk's 'Mothership Connection' to Sun Ra and the Arkestra's 'Space is the Place' to more recently OutKast's 'Prototype' video featuring André 3000 as a visitor from beyond, there is a playful visual and musical engagement with issues of racism and identity by black American musicians.
As an artist, Harold Offeh has explored these histories of engagement with notions of space, Sci-fi and the alien as analogies used to undermine and question cultural, racial and social values. 'The Mothership Collective' continues Offeh's interest through Ming Wong's Intergalactic Speed Dating to Ansuman Biswas' Inner Space Meditation.
Artists
With Åbäke, Jamika Ajalon, Barby Asante & Andrea Encinas, Ansuman Biswas, David Blandy, Eloïse Calandre, Gayle Chong Kwan, Carl Clerkin, Charlie Dark, Kodwo Eshun, Martino Gamper, Intoart, Anthony Joseph, Lambeth Band of Solidarity, Harun Morrison & Helen Walker, Harold Offeh, Olivia Plender & Paul Richards, Julian Roberts, Urban Classicism, and Ming Wong.