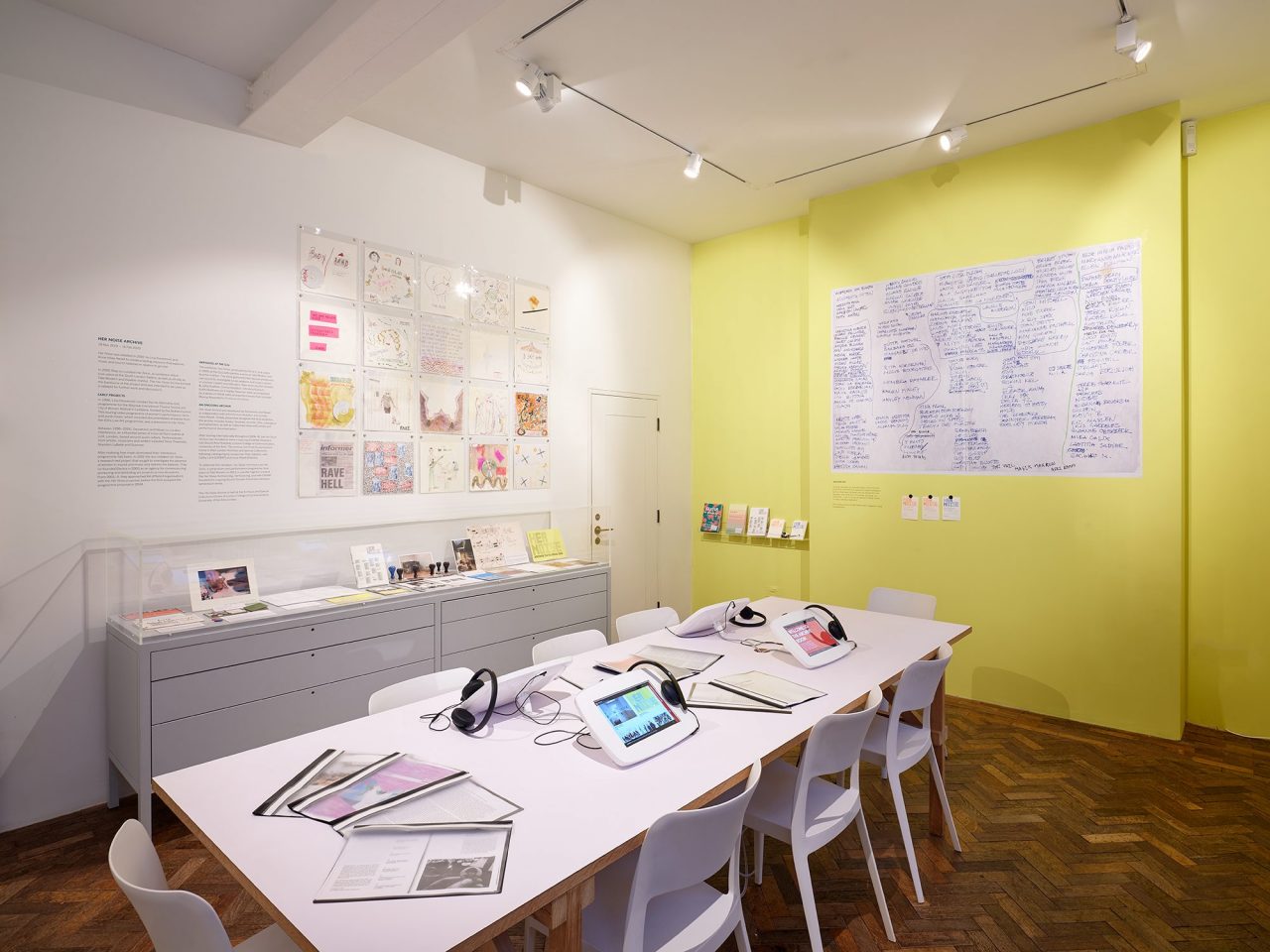 Free exhibition
Archive, Fire Station
The Archive hosts a display of materials from, and relating to, the Her Noise Archive. Her Noise was initiated by Lina Džuverović and Anne Hilde Neset in 2001, with an ambition to investigate music and sound histories in relation to gender, and to create a lasting resource and a starting point for new investigations.
In 2005 Džuverović and Hilde Neset co-curated Her Noise, an exhibition which took place at the SLG, Tate Modern and Goethe-Institut. The show gathered international artists who use sound to investigate social relations, inspire action or uncover hidden soundscapes. Her Noise was produced by Electra.
ACCESS
There is seating in the Archive room.
The room is brightly lit.
Ear plugs, ear defenders, magnifying glasses and wheelchairs are all available.
For more information on access at the SLG please click here.