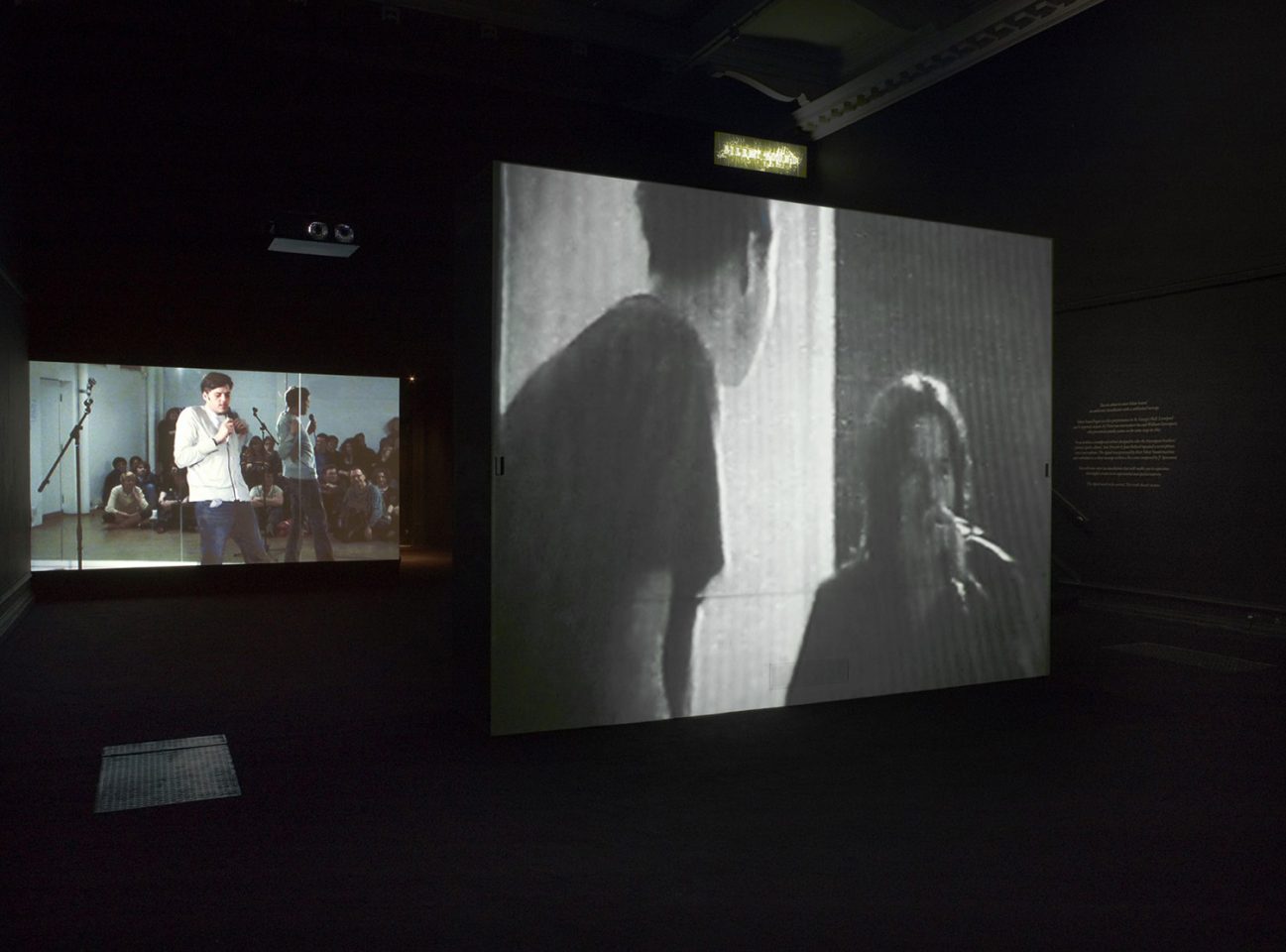 PUBLICSFEAR brings together film, video and sound works made over the past seven years by London-based collaboration, Iain Forsyth & Jane Pollard. The artists are primarily known for their ongoing interest in music and sound, and the pieces selected for their South London Gallery show equally explore ideas around both being part of and/or observing an audience.
Works range from File under Sacred Music, the artists' meticulous remake in 2003 of The Cramps 1978 bootleg video of their live performance for a group of patients at the Napa State Mental Institute, through to the film Performer. Audience. F*** Off, 2009, in which we witness the often hilarious, but occasionally uncomfortable, impact on the audience of a stand-up comedian drawing attention to individuals within the group.
Whereas these two pieces feature the direct representation of audiences, in Silent Sound, 2006, shown here for the first time in London, the tables are turned to heighten gallery visitors' awareness of their own position as part of an audience, as a potential target for manipulation: subliminal messaging, we are told, is being employed within this immersive and powerfully moving sound experience.