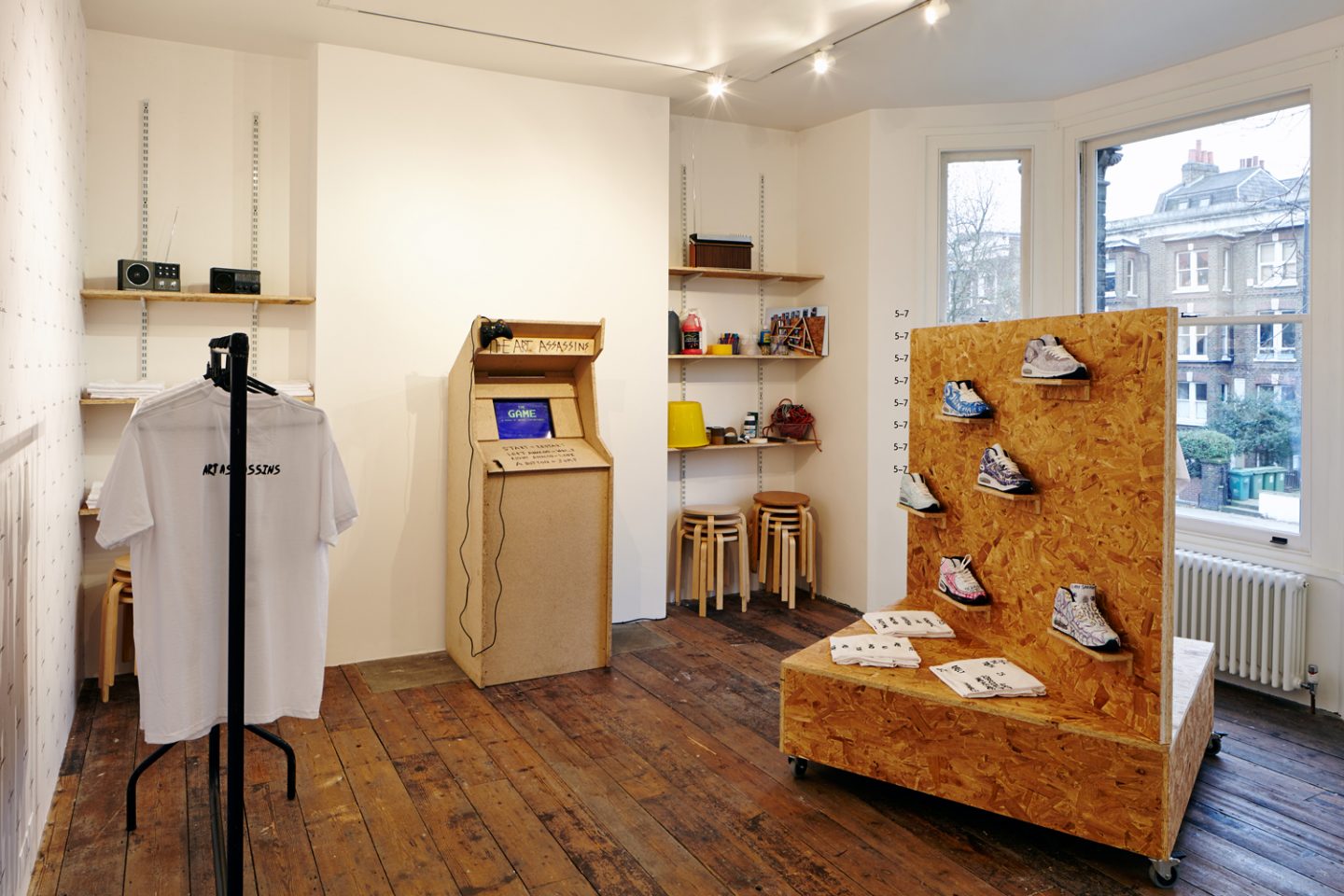 The Art Assassins and REcreative Editorial Board have been invited to take over the first floor galleries, conceiving and curating their own exhibition, Invisible Hours.
An alternative archive room developed by the REcreative Editorial Board will illustrate and document the key themes behind their past projects, whilst exploring the future plans for the young people's programme. A limited edition cassette, filmed interviews with art world experts, clips from live radio broadcasts and DIY video games are just some of the projects that will be displayed in the archive.
The second gallery is a workshop and printing room where the Art Assassins will be experimenting with creating their own branded merchandise. T-shirts, bags, wallpaper and trainers will be designed and produced throughout the show, transforming the gallery space over course of the exhibition.
The title of the show originates from discussions between the Art Assassins and REcreative Editorial Board whose aim for the show is to reveal 'invisible hours' they spend working on projects at the South London Gallery.
"After-school, between jobs, extra-curricular; young people find themselves in an ambiguous space, trying to work out who we are and what we are going to do 'in life' or in the art world. How can we measure those invisible hours spent in the gallery?" – REcreative Editorial Board.