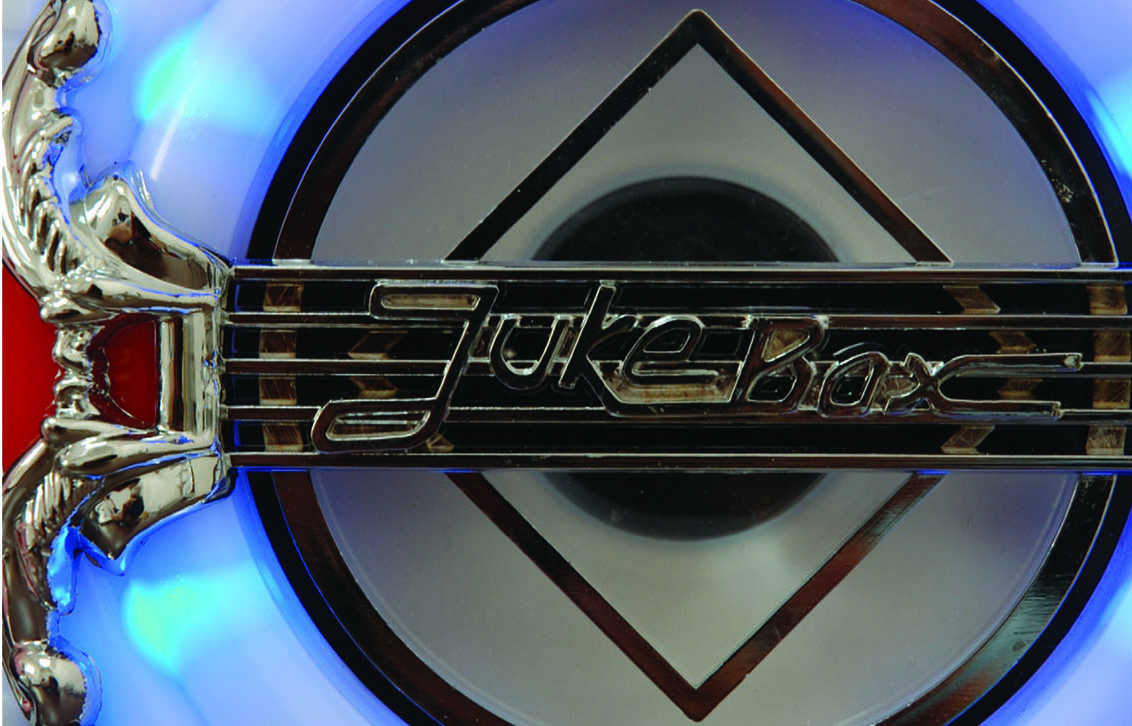 The Human Rights Jukebox was a project initiated by sound artist and composer Isa Suarez, who worked with local residents and community groups to create sound and text works through discussions, interviews and music sessions. Together they looked at the United Nations Universal Declaration of Human Rights, focusing on how it may be interpreted in everyday life. The resulting songs and sound pieces were stored on the jukebox and visitors could choose and listen to works created over the year.
Shown alongside the jukebox was footage of the march through Camberwell and Peckham with participants and local residents which took place during Camberwell Arts Festival. This live launch event brought the jukebox to its first resting place in Peckham Library. The installation in the South London Gallery (SLG) lounge brought together footage from the march alongside the jukebox itself.
The term jukebox came into use in the United States in the 1930s. The jukebox provided the only outlet for black recording artists in the 30s, 40s and early 50s, when mainstream radio was still considered a medium for white musicians. The Human Rights Jukebox acts as a 'voice transmitter', speaking people's thoughts on freedom and rights. It expresses frustrations and questions from the many different cultures, generations, languages, social backgrounds and religious beliefs that make up the Southwark community. One participant comments 'Freedom to express oneself [is] a right but not an obligation: make use of it'.