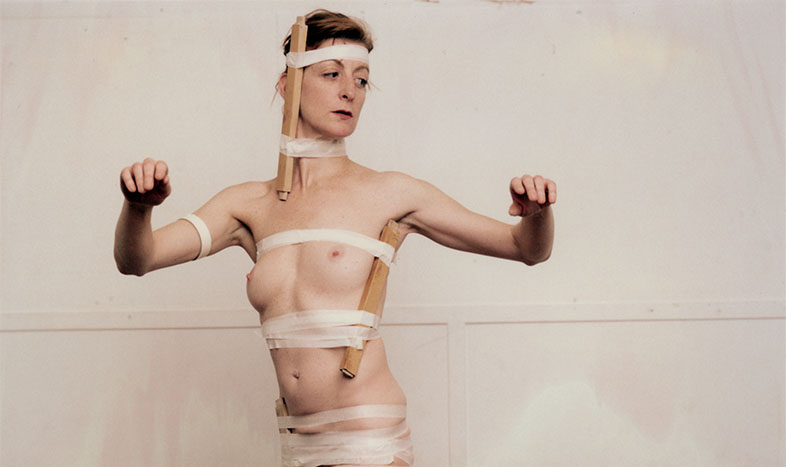 La Ribot presented Still Distinguished, a section of an ongoing series of short solo playlets, at the South London Gallery in 2001 as part of the London International Festival of Mime. The week long event was performed by La Ribot, artist and award winning dancer who had recently been awarded Spain's most prestigious award for dance, the Spanish National Prize for Dance Interpretation.
Performing naked, the short solos ranged between 30 seconds and 7 minutes, and each piece was themed around the idea of 'prompting the body to move' where the audience created the space in which the work was performed.
Still Distinguished was the third series in La Ribot's impressive Distinguished Pieces project.