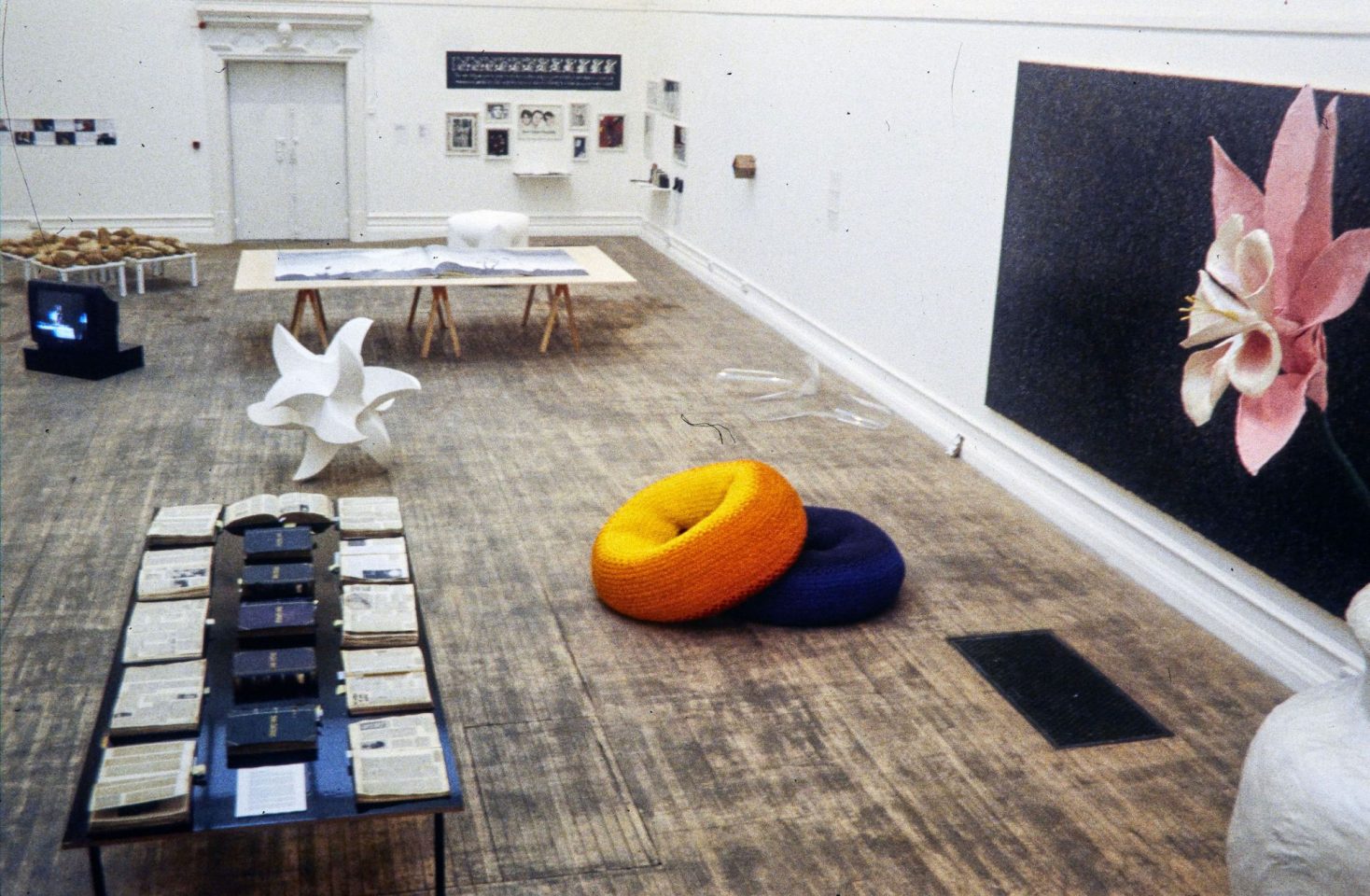 Curated by Martin McGowan and Toby Webster. Featured artists: Lolly Batty, Carluccio/Valledor, Marc Chaimowicz, Martin Creed, Russel Crotty, Jeremy Deller, Vincent Fecteau, Tom Friedman, Matthew Higgs, Hope, Jim Isermann, George Ives, Gareth Jones, Udomsak Krisanamis, Hilary Lloyd, Jeff Luke, Corey McCorkle, Lily van der Stokker, Cathy Wilkes
'Pop art is about liking things' Andy Warhol
'For me, folk art is about loving things' Jeremy Deller
Crafts that were once part of everyday life have fallen into hobby shop dilution. Lovecraft favours folk over pop, cottage over industry, and people over media. Esoteric or conceptually demanding, the works in Lovecraft investigate contrasting approaches to the value of craft.
The work in Lovecraft is by a range of artists with different practices and in different media, but is typified by a highly insular, quasi-devotional relationship between object and artist. The profound and contemplative attention of the maker is reflected in each piece, which makes Lovecraft an antidote to the flip attitude that some associate with popular artistic culture.
Jeremy Deller has curated The Uses of Literacy, a collection of drawings and writings by fans of Manic Street Preachers. In identifying himself closely with the subjects of his collaborative work, Deller avoids the 'cheap thrills' and truisms of popular culture to reveal the passions which drive it.
Lovecraft will also include the atlases of California-based artist Russell Crotty, whose dense and intricate biro doodlings of planetary movements are both obsessed with and distanced from elemental natural cycles.
Whether seen through the sweet pea pinks of Lily van der Stokker's wall paintings or through Martin Creed's rigidly analytical approach to the viewed object, Lovecraft revitalises the notion of a labour of love.