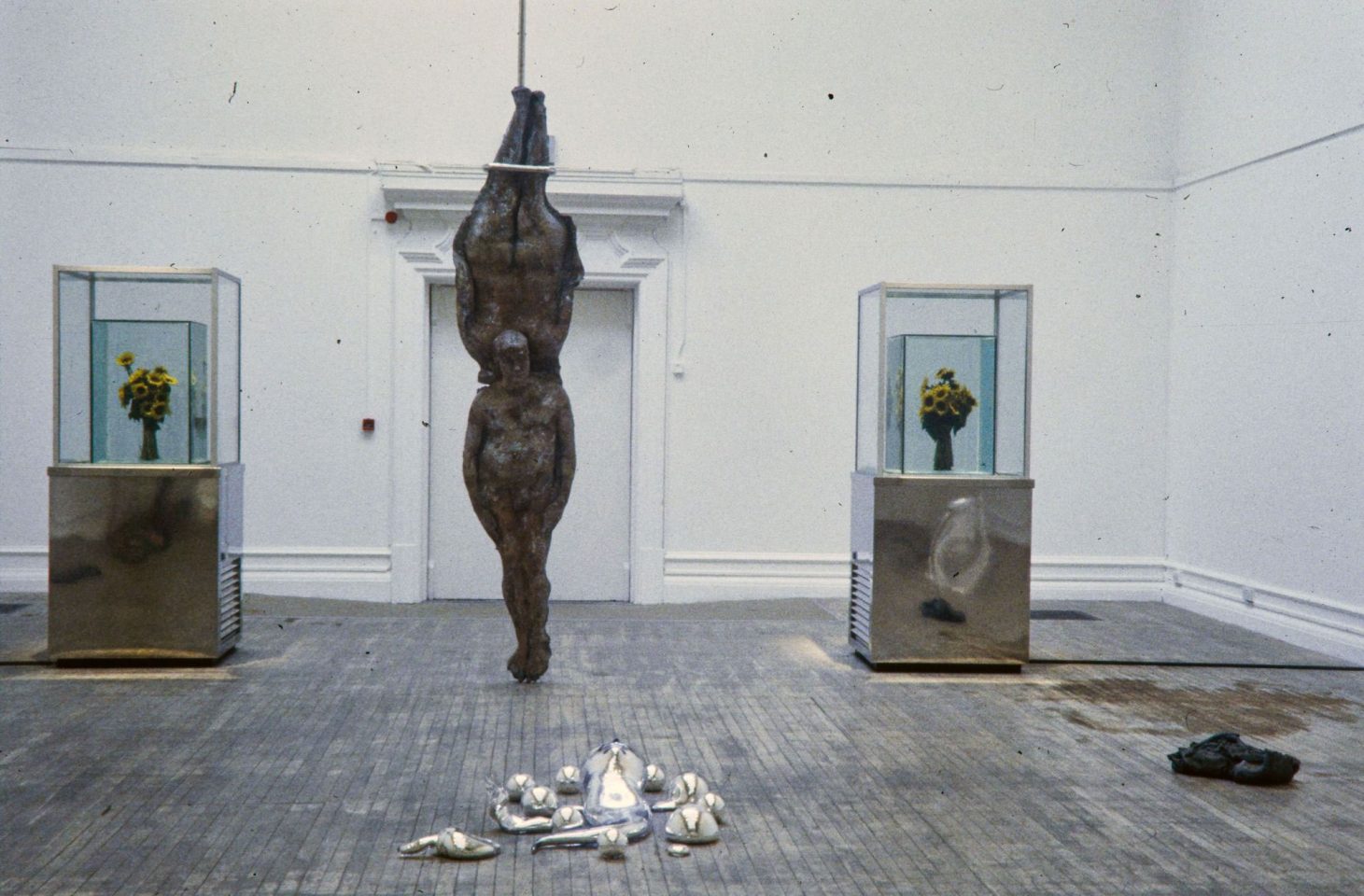 Marc Quinn's solo exhibition at the South London Gallery (SLG) will be his first in the UK since his Artnow exhibition at the Tate Gallery in 1995. It is the first-ever comprehensive display of his sculptural pieces. The pieces, several of which have been made by Quinn specifically for the South London Gallery show, will herald an unprecedented confidence in the artist's use of material.
Quinn came to the attention of the wider public with Self, the work in which the artist's head was cast in his own blood. This and other work in human bodily fluids is key to the artist's central preoccupation: the exploration of the self.
The freezing of the fluid moment will be an important theme at the SLG show. The centrepiece of the exhibition will be a life-size cast of the artist in ice, called Across the Universe. Enclosed in a glass container, rather than melting this sculpture will gradually evaporate. Nothing will remain. This process of dematerialisation will give the work an organic role as it becomes part of the atmosphere inhaled by the audience.
Other pieces on display in the gallery will be Eternal Spring, two sculptures of flowers frozen in full bloom. These will be seen alongside extracts from Quinn's Morphology series of silvered glass, spread in various configurations across the floor like fluid mercury.
The SLG's vertiginous ceiling space will be put to dramatic use with the hanging of distorted skins cast from the artist's body in rubber, together with the bronze and stainless steel work Man Struck by Lightning.