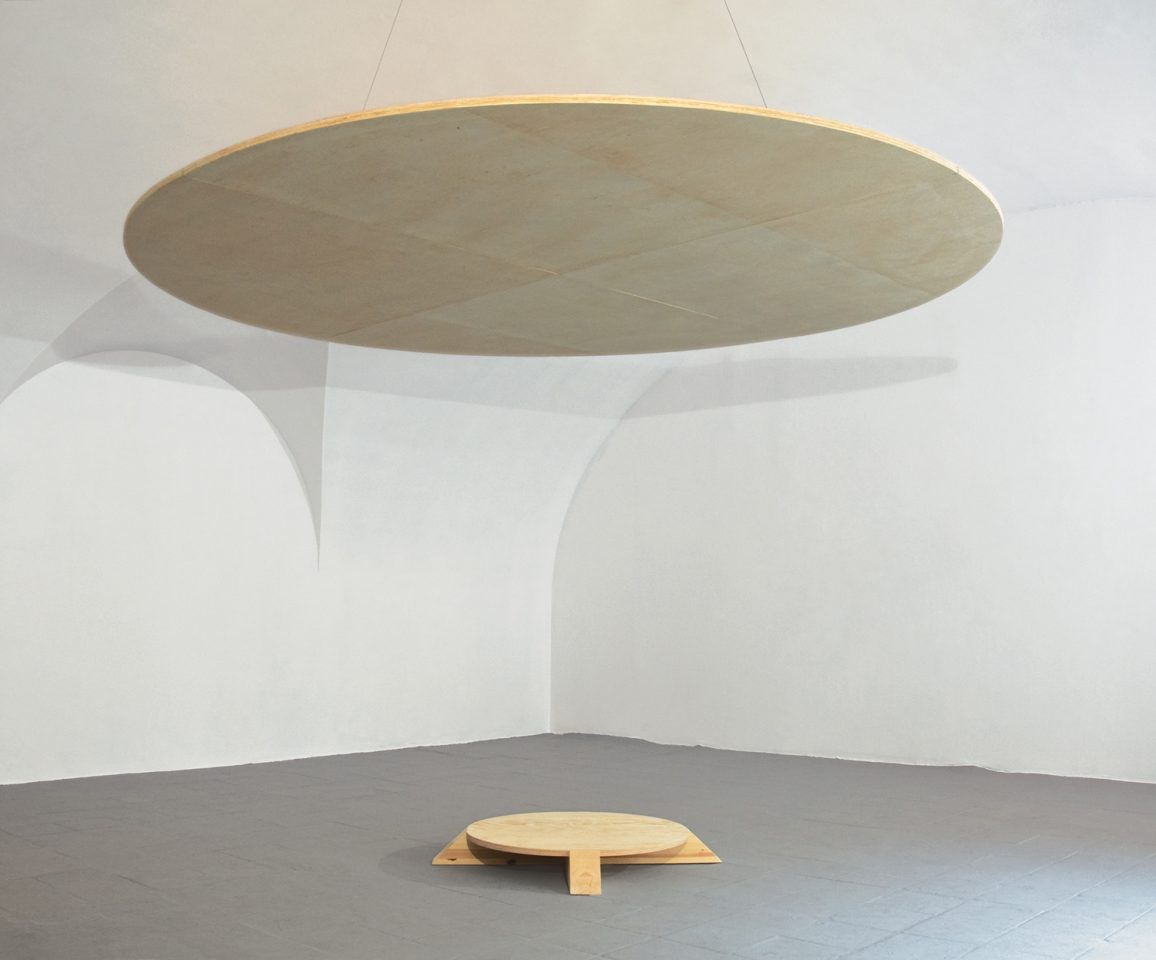 Polish artist Michał Budny creates models and objects whose apparent fragility belies the meticulous precision of their making. Using simple materials, mainly paper and cardboard, he constructs abstract forms which hint at things and ideas beyond their physical reality. For his South London Gallery (SLG) exhibition he presents new pieces across the three domestic-scale spaces which together create one installation.
Titles are often significant in Budny's works, and his South London Gallery show, entitled Author, can be read as an analogy for the creative process, for the moment at which ideas are being formed yet retain the potential to go in any direction. Taking the domestic origins of the gallery spaces as a point of reference, the planks of wood in two of the gallery spaces are immediately understood to be bookshelves, but freshly cut from a single tree and in the absence of books the significance of their form overtakes that of their potential function. Their warped forms suggest the weight of a past history, but this is at odds with their evident newness, as if to encapsulate the impossibility of any thing, thought or idea to be completely new or independent.
Michał Budny 's solo exhibition in the Matsudaira Wing galleries launches the SLG's new programming strand for those spaces. It will feature British and international artists at different stages in their career, but who have had little prior exposure in London.