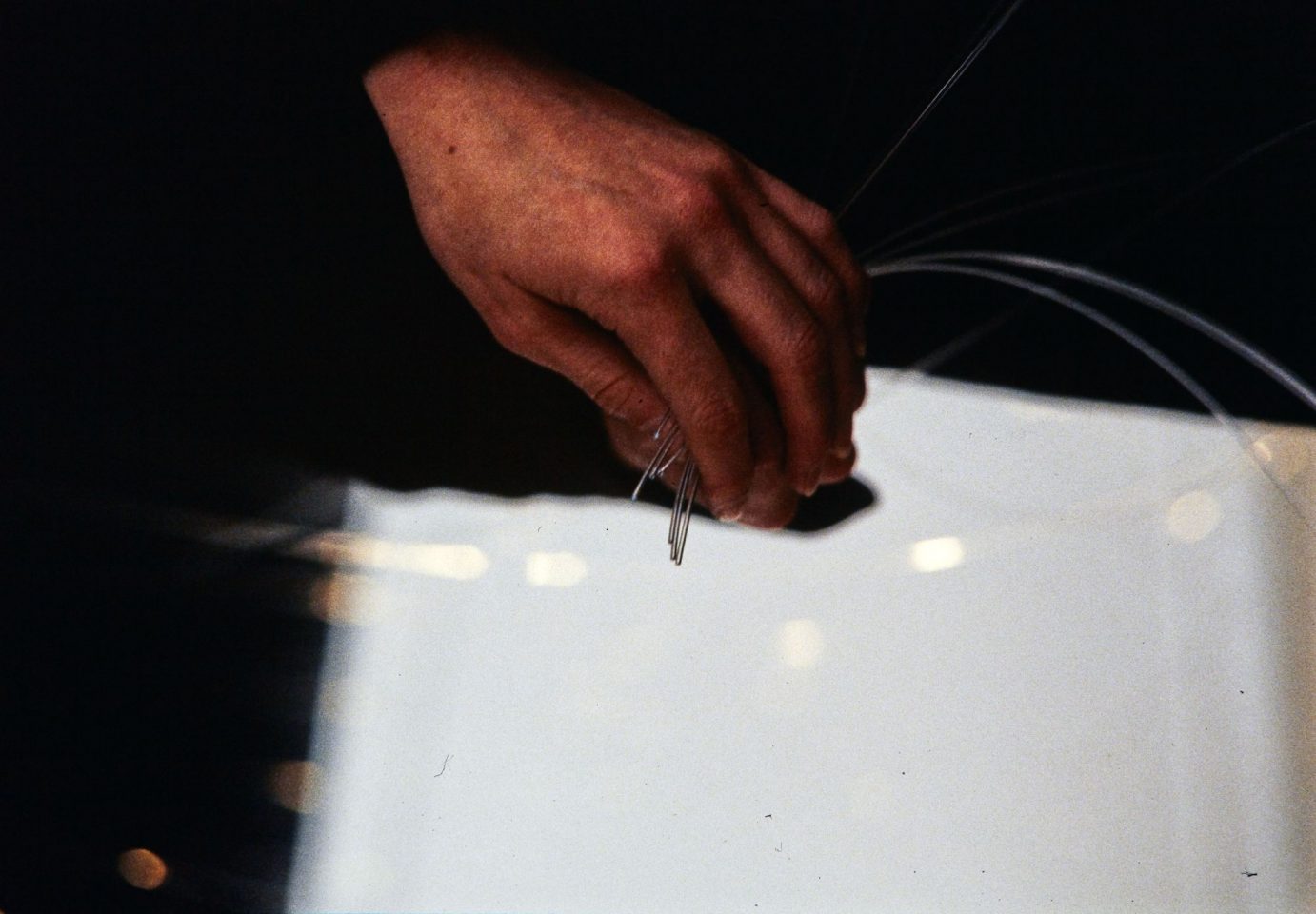 The Garden of Enlightenment was an interactive installation consisting of fibre optic cables, video, text, sound and a suspended black cloth. The hidden speakers played a soundtrack composed by Gavin Greenaway and John Powell, with the voice of Michael Cashman, who featured in the video. Cashman (best known for his role in Eastenders) awakes in bed to find that his lover only wants to sleep.
The video explored notions of universal knowledge and the impossibility of acquiring it. The installation was a physical manifestation of this concept. To see the video, the public were able to handle the fibre optic cables: each cable was connected to a pixel of the video and the light shown corresponded to that dot on the screen. In order to see the video image as a whole, the public would have to gather all the cable ends together and place them in order – which is physically impossible.
David Thorp, the gallery director at the time, decided to split the main gallery space in two spaces. The front half of the gallery was devoted to Petry's installation, the rear half of the gallery featured an installation by Shaheen Merali.