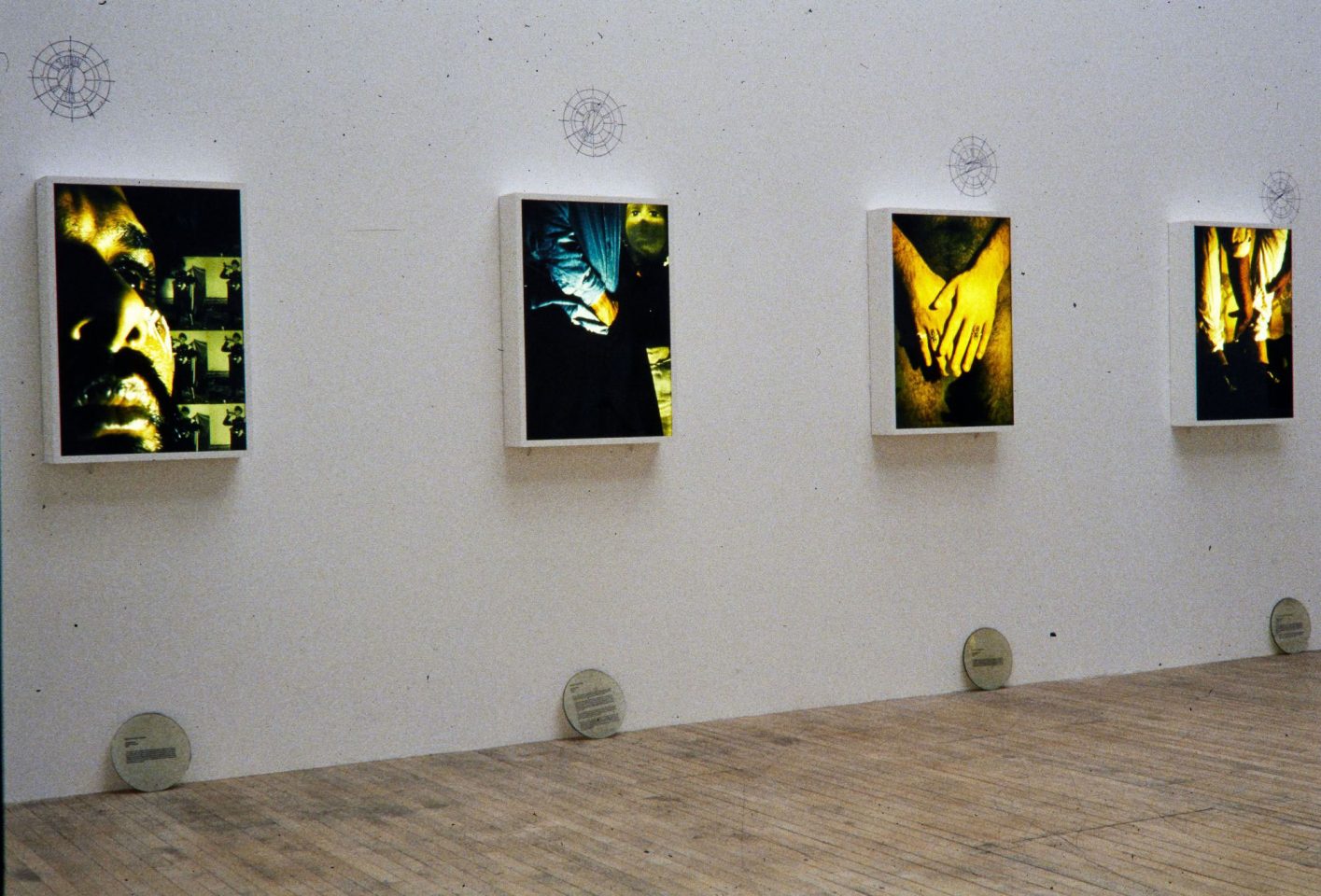 Channels, Echoes and Empty Chairs is a sound/image installation developed by artist Shaheen Merali and composer Philip Chambon. It includes a series of photographic images in lightboxes and also the latest invisible soundbeam technology to create a multi-layered analysis of the way South Asian men and women are eroticized by Western art history and philosophy.
The lightbox images were made using back projection and an image-enhancing computer programme. Each image further includes an object with overtones of racism that acts in juxtaposition with the figures in the photographic tableaux. Astrological diagrams and interpretations printed beside the lightboxes give a chronological account of their discovery and meaning.
Similarly multi-layered, Chambon's musical score employs four 'soundbeams' on a 'midi-trigger' system allowing visitors to add their own chords of music, or 'amples', to the score, by walking through the beams.
Both Merali and Petry have used new technology metaphorically to raise doubts about systems that promise 'universal knowledge'. Although Petry presents us with the problem of regarding his media (the raw material of opto-electronic science) as an all-embracing panacea to the difficulty of communication, Merali presents us with the problem of putting similar faith in a universal system: the pseudo-science of event astrology. However, both installations carry overt meaning, underlaid with a play of ideas about the transmission of knowledge and understanding in general, which are so elegant as to admit notions of the absurd.