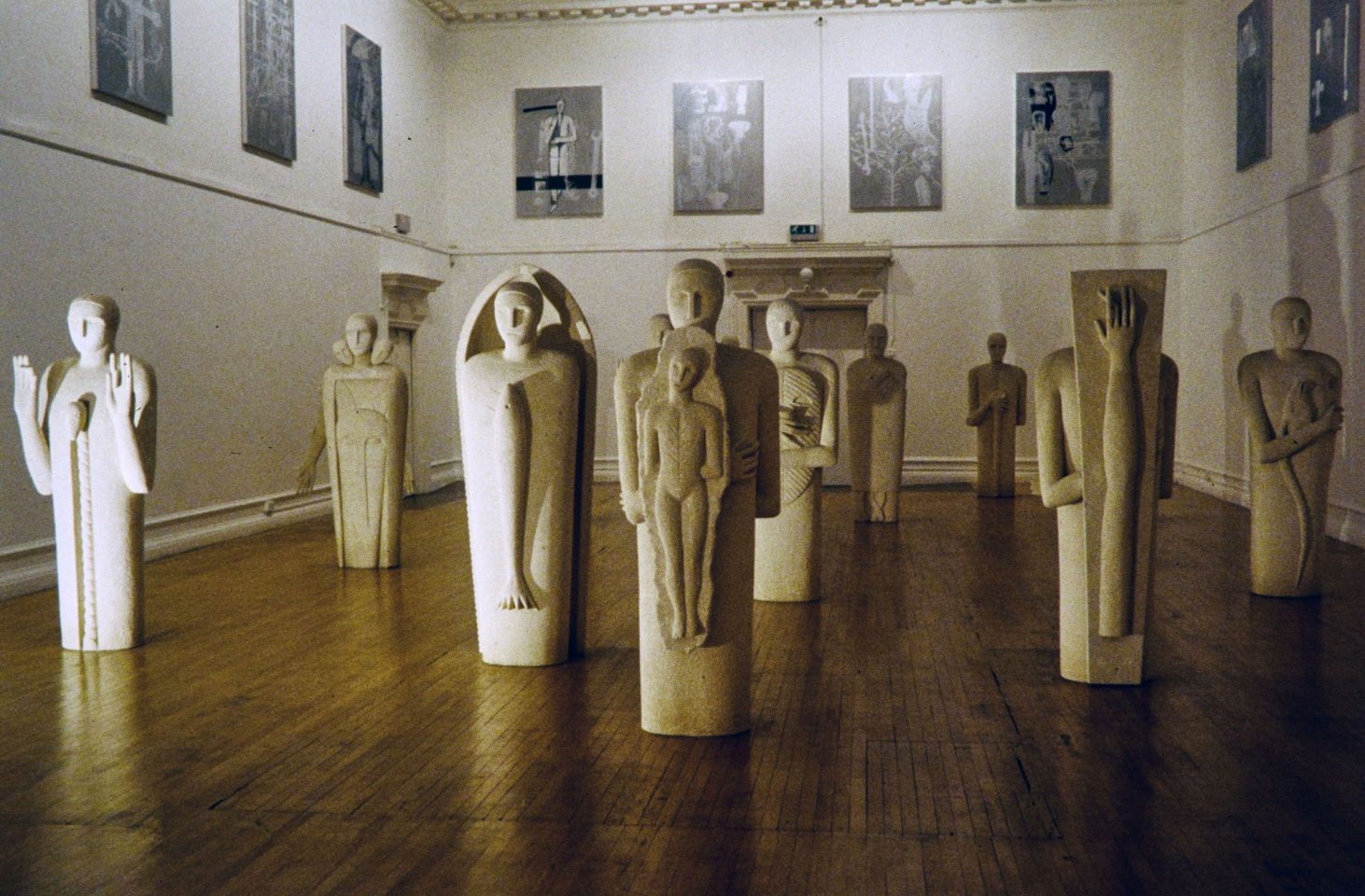 Mimmo Paladino is acknowledged as one of the finest Italian artists working at the end of the 20th century. He first gained international recognition after the 1980 Venice Biennale with the Transavantgarde movement. Since then, he has worked continually to great critical acclaim, moving easily from painting to sculpture and developing various themes consistently over a long period of time.
Despite his achievements, Paladino's work has rarely been seen in the UK and never before on this scale. On this occasion, the South London Gallery (SLG) are acknowledging his position internationally by showing his work in two locations, at the South London Gallery and at the Roundhouse in Camden. This exhibition over two sites has been conceived and curated by James Putnam.
For several years, Paladino has been working and re-working a visual language based on the truncated forms of standing figures carved in stone. His installation at the South London Gallery will feature a new work of twenty sculptures from this series as well as a number of silkscreens and mixed media prints on aluminium.