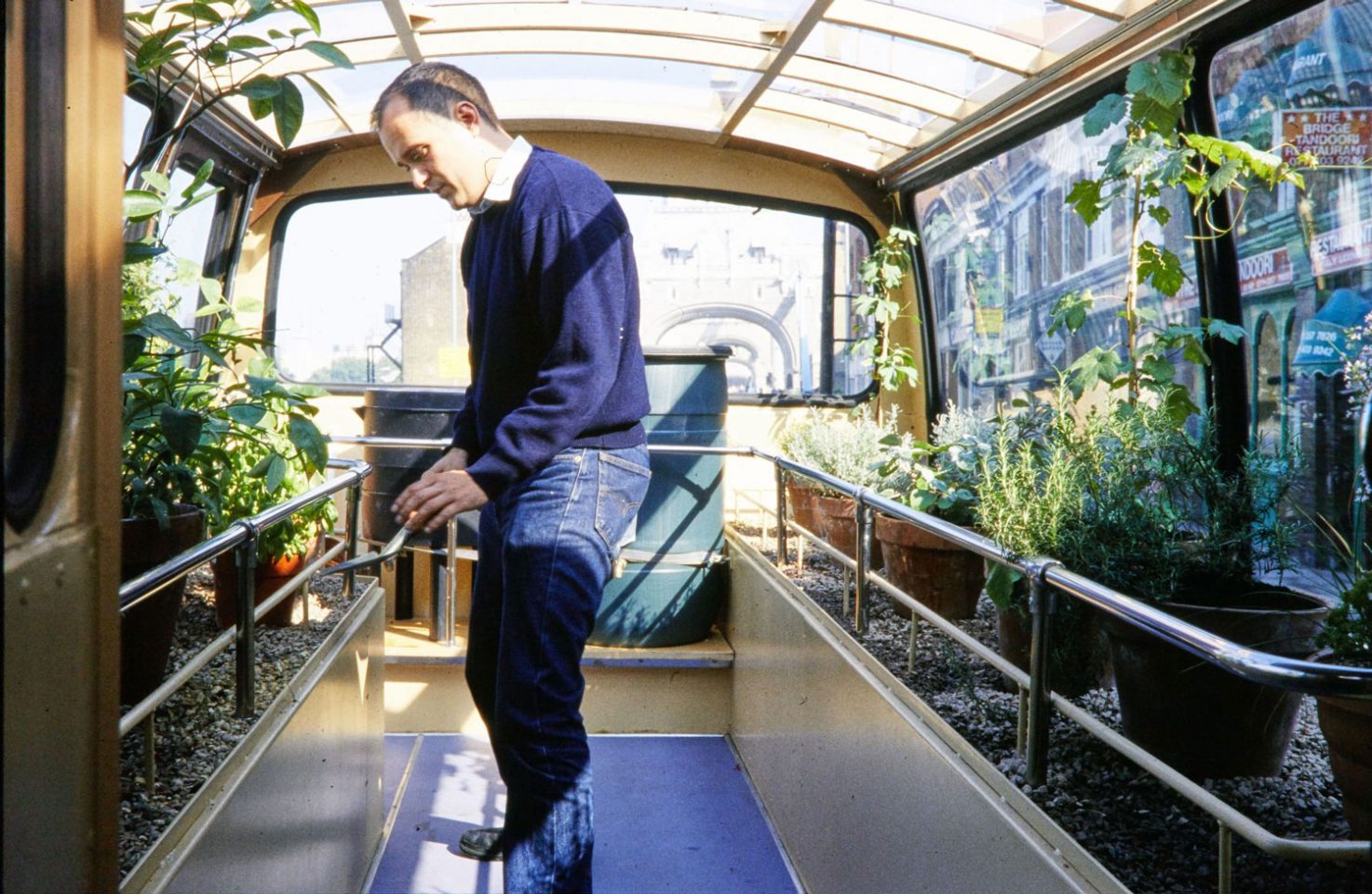 As part of London Open House 2001 South London Gallery will present the work of 19th century artist and designer Walter Crane and contemporary artist Nils Norman. At the heart of these very different artists' work is a commitment to socialist ideals and an interest in the role of art in urban regeneration.
Geocruiser, 2001, is an open access mobile library and education centre housed in a converted coach, designed by Nils Norman (b.1966). Geocruiser contains books on utopian architecture, radical and environmental gardening techniques, and alternative social systems. A reading area offers use of a free photocopier powered by solar energy via panels on the roof of the coach. At the back of the bus indigenous plants, vegetables and herbs grow in a large green house with composting unit and 'wormery' in which worms are used to recycle organic matter. Norman is currently investigating the possibility of converting the engine to run on used frying fat.
Nils Norman's work is informed by ideas about alternative economic and ecological systems in cities, which he merges with a humorous critique of the history and role of public art. 'Less an artist than an idiosyncratic activist!' [The New Yorker, 2000], Norman critically highlights the role of design and public sculpture in urban gentrification.