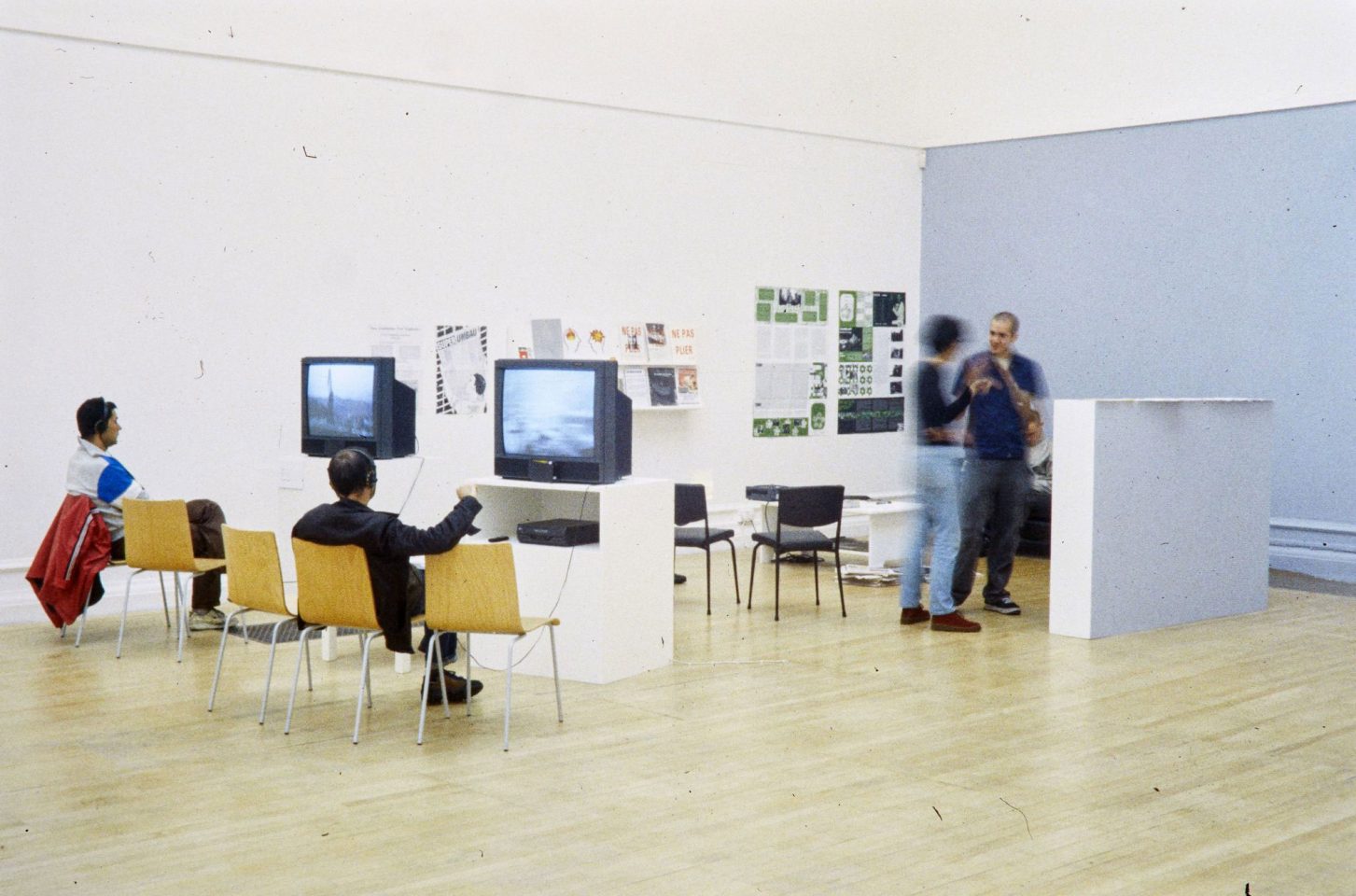 An exhibition and open forum debating urban change and renewal in the Western city featuring Marcelo Exposito, Marc Pataut and Paul O'Neill.
London is taking part in the coming Millennium by carrying out a controversial urban development and the South London area will experience the biggest impact of these transformations. In response to this, the South London Gallery (SLG) is staging an exhibition and open forum in August to debate recent directions of urban renewal through cultural and artistic practices.
The Gallery will become a laboratory, a place in which to exchange ideas, debating questions such as: Who are cities for? In whose images are cities made? How do new developments impact on local communities and the identity of the individual? Gustav Metzger, Anna Best, Mongrel, MSDM and MUF Architects are amongst those who will be introducing these themes as a basis for general, informal discussions.
Three artists have been invited to show their work in reference to the issues under discussion:
Marcelo Exposito will present a video piece exploring the effects of change in Bilbao, which centres around the new Guggenheim Museum. Entitled 'October in the North: Storm from the Northwest' (1995), the work juxtaposes images taken from the film 'Port of Bilbao' (1920) with present day video recordings and interviews with former charcoal burners to show the contrast between the industrial growth of the city in the 1920s and the dilapidation of today.
Marc Pataut, founding member of the association NE PAS PLIER (Do Not Bend) which brings together artists and sociologists, will show the results of the two years he spent photographing the lives of a small community of people who were evicted to make way for the construction of the Grande Stade de France for the 1998 World Cup in Paris.
Paul O'Neill has been invited to produce new video and photographic work which addresses 'the city' as a theme. Questioning what is defined as 'significant' within the urban landscape, his work searches for the indefinable 'centre' of the city.
A reading room will complement the exhibition including recent alternative local, national and international publications around art, architecture and urban life such as Infection Manifesto, Infotainment, Inventory, La Fiambrera, London Psychogeographical Association, Le Pas Plier Editions, Public Art Journal, Sub (Urban) Magazine, Superumbau, The City of People, The Mule and Transgressions.
Each year, the South London Gallery collaborates on a project with Goldsmiths College MA in Creative Curating. This year's project, Non Place Urban Realm, is curated by Montse Romani, a student on the course.