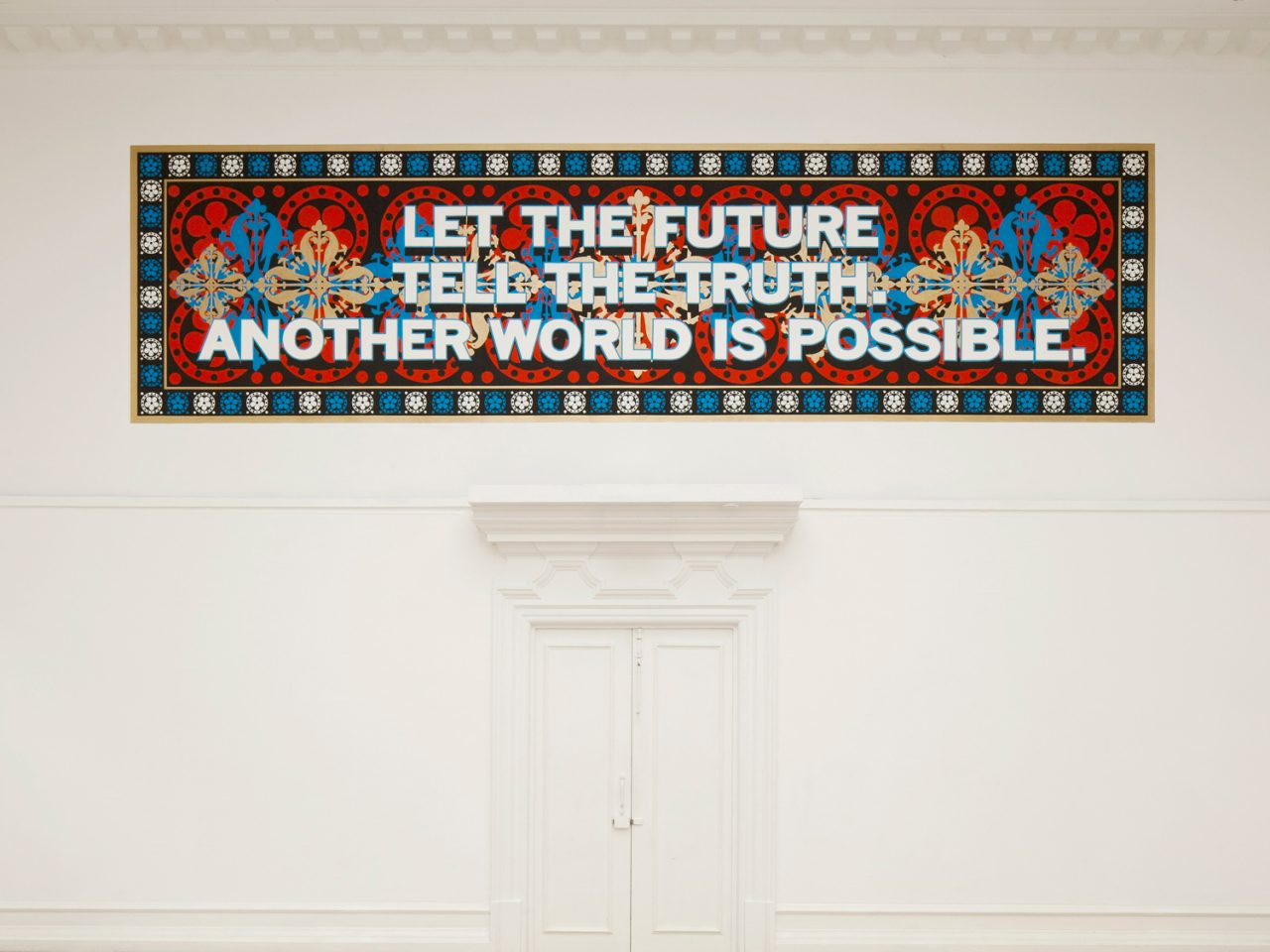 Nothing is Forever celebrates the completion of the SLG's £2 million building project, bringing together wall paintings, drawings and text pieces by 20 British and international artists.
Seamlessly integrating art and architecture, each work is destined to be embedded in the fabric of the buildings when painted over at the end of the show. Nothing is Forever marks an important and transitional moment in the South London Gallery's history as the institution expands into a formerly derelict house and a new building incorporating the surviving walls of a former lecture theatre and library. Featuring a 24 carat gold leaf wall painting, a 13-storey high design on a tower block and 5000-word film script handwritten directly onto the gallery walls, the exhibition draws visitors through the SLG's new and existing spaces with a variety of approaches to making art directly on the walls.
Reflecting the scope of the SLG's work in the local area in recent years, four parallel projects have been commissioned on walls by artists working with local residents, children, young people and gallery staff. Joanna Brinton, Orly Orbach and Matthew Shaw have worked with children from the SLG's Making Play project to make works on Sceaux Gardens estate; Daniel Lehan has created a hoarding inspired by the words of children from Charlie Chaplin Adventure Playground; and Henna Nadeem collaborated with students from St Saviour's and St Olave's School on a mural project.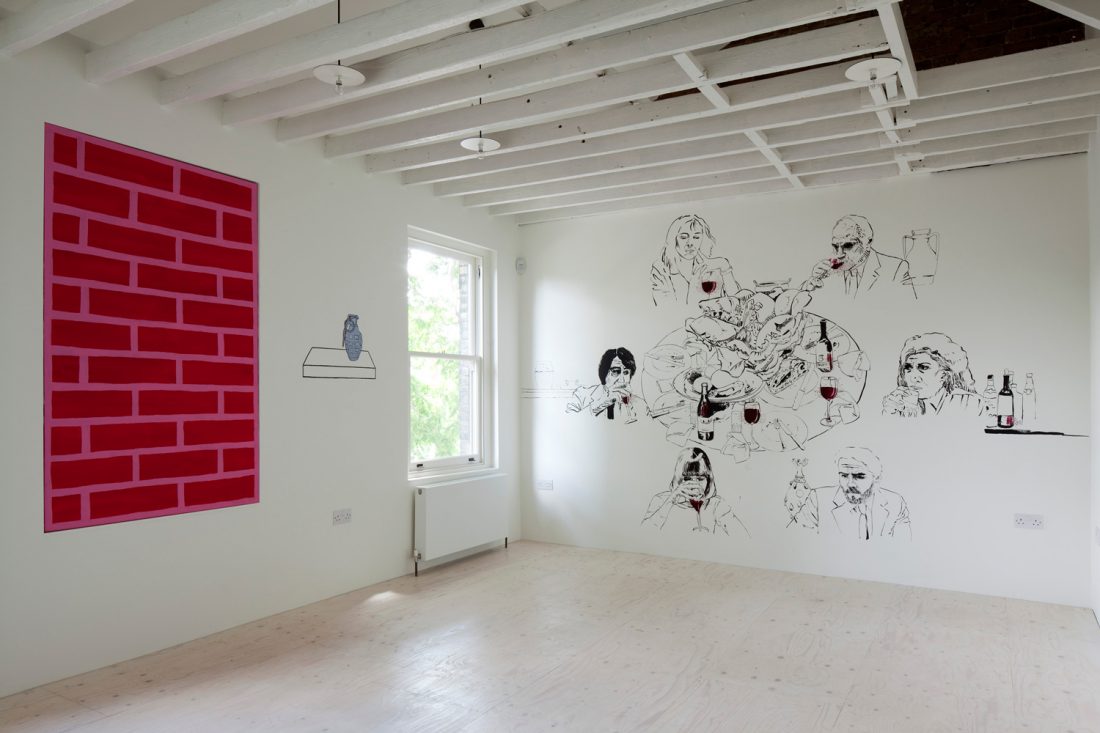 Artists
Fiona Banner, Robert Barry, Ernst Caramelle, Brian Chalkley, Sam Dargan, Dustin Ericksen, Craig Fisher, Penny McCarthy, Paul Morrison, Henna Nadeem, Dan Perjovschi, Sam Porritt, Yinka Shonibare MBE, David Shrigley, Gary Simmonds, Lily van der Stokker, Milly Thompson, Mark Titchner, Lawrence Weiner and Gary Woodley.