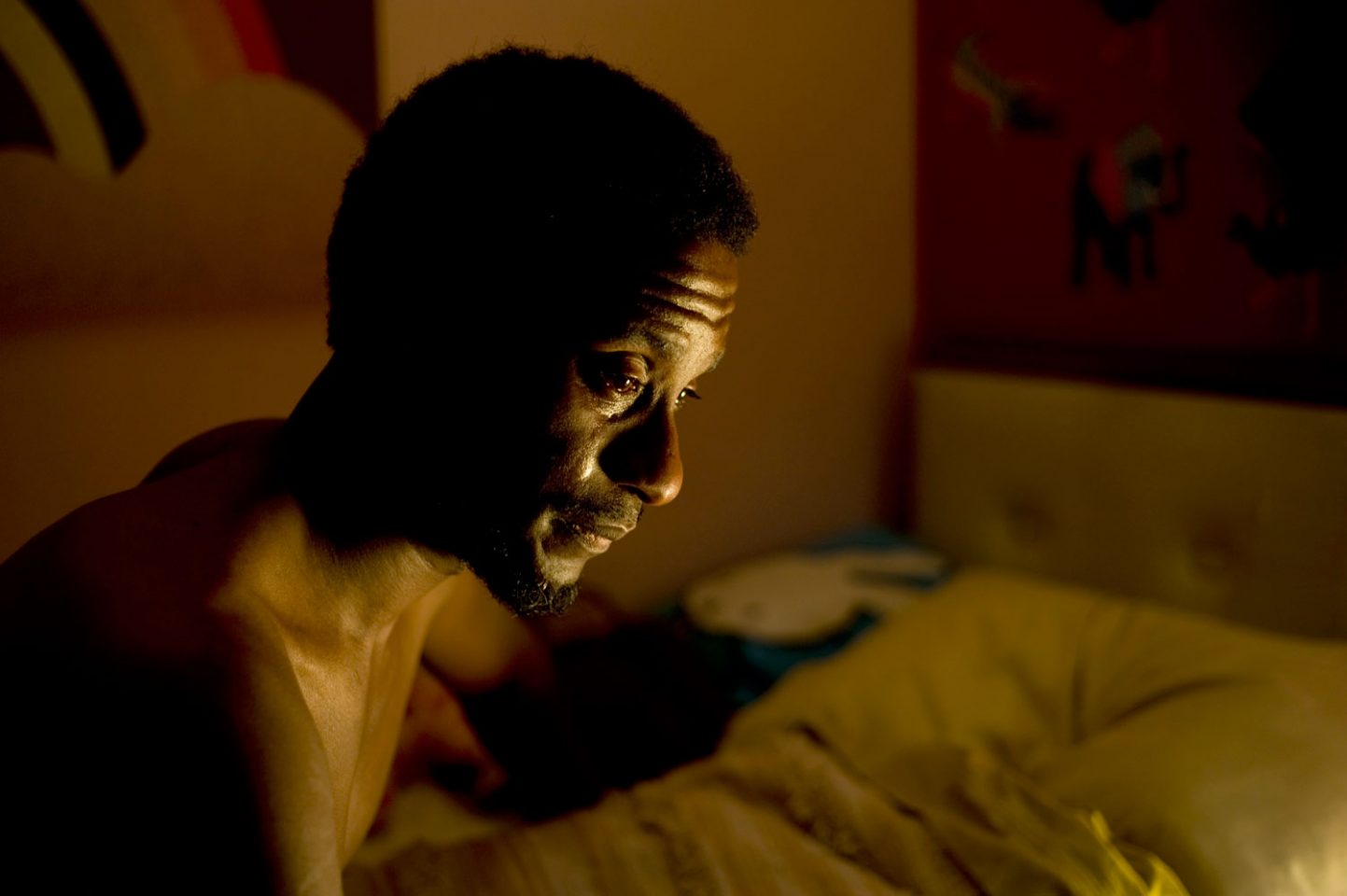 Nostalgia is a new three-part film installation by Omer Fast including one film depicting a migrant from a dystopian Britain seeking asylum in Africa. Adapted from a true story, this narrative is presented alongside an extract of original footage and a dramatisation of an encounter between the artist and a person seeking asylum in Britain. Deliberately combining these disparate elements, Fast confronts us with a contemporary recollection of displacement and loss in a film narrative that is set in the future but which appears to have been produced in the past.
In a west African colony increasingly hostile to Britons seeking a better life, an asylum-seeker is interrogated as to the whereabouts of a tunnel used to smuggle people into the colony. He is offered a deal by the authorities and must choose between betraying his friends and securing his future. This story was inspired by a conversation between the artist and a west African national seeking asylum in London. While not a straightforward adaptation of his experiences, the work picks up on one strand from his life story and embeds it in several scenes that repeat in each film.
Nostalgia enriches the discourse established in Fast's work over the past decade. Film and video work, often shown as installations on multiple screens, take contemporary issues or historic moments as their points of departure, meshing narrative, documentary and dramatic content. Contrary to first impressions, however, the primary subject matter is revealed to be the process and impact of film-making as a medium for story-telling. What ordinarily takes place behind the scenes is here brought to the fore, the mechanics of both film-making and story-telling often contradicting one another. In the absence of evidence or witnesses, those seeking asylum must often depend on the content and delivery of their stories to secure their right to stay. Fast addresses the projection of power within an institutional context and our implication in its operations, for example as it seeks to unravel fact from fiction.