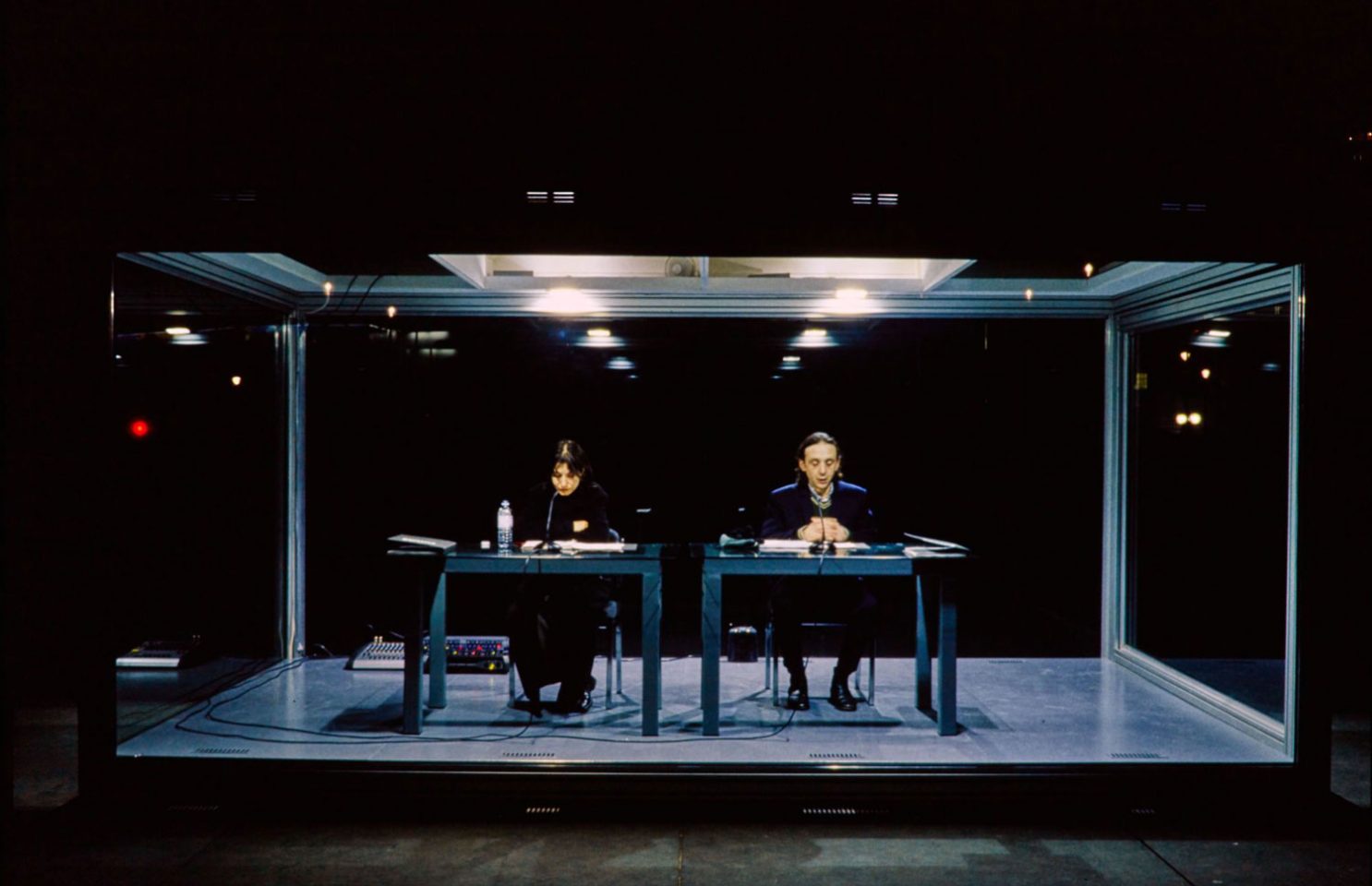 Reading One Million Years, an epic work of conceptual art by the acclaimed Japanese artist, On Kawara, is presented in the UK for the first time through a continuous reading lasting seven days and nights in Trafalgar Square from 29 March to 5 April 2004.
The work has been presented in cities around the world, including Paris, New York, Kassel and Kwangju. It will now be brought to the geographical and symbolic heart of London by the South London Gallery (SLG) in the lead-up to the re-opening of its building following refurbishment.
In a glass structure at the foot of Nelson's Column, a man and a woman will sit side by side at small desks. As Londoners and tourists approach them, it will become clear that they are not having a normal conversation but taking turns to read a single year from On Kawara's ten-volume work, One Million Years. For the period of a week, on one day the readings will be from Past, the volumes which list every year from 998,031 BC to 1969 AD, and on the next from Future which lists the years from 1980 AD to 1,001,980 AD.
One Million Years was first made in 1969, the year of the Woodstock music festival, major civil protests against the Vietnam War and man's first landing on the moon. In these books the length of an average human life is equivalent to a few lines, the whole of human history reduced to a few pages. Past is dedicated to 'all those who have lived and died' and Future is 'for the last one'.
On Kawara's work speaks simply and directly about a subject relevant to us all: the passage and marking of time. In 1966 he embarked upon his on-going Today series of Date paintings, of which there are now thousands, each one consisting of the date on which it was made, meticulously painted in white on a plain coloured background. Another series of works, begun in 1969, involved sending postcards and telegrams to friends and acquaintances bearing messages like 'I am still alive'. On Kawara has produced numerous artist's books, such as I Met, a day-by-day listing of all the people he has ever met. At the root of all these works is the artist's fundamental and on-going concern with the essence of human existence.