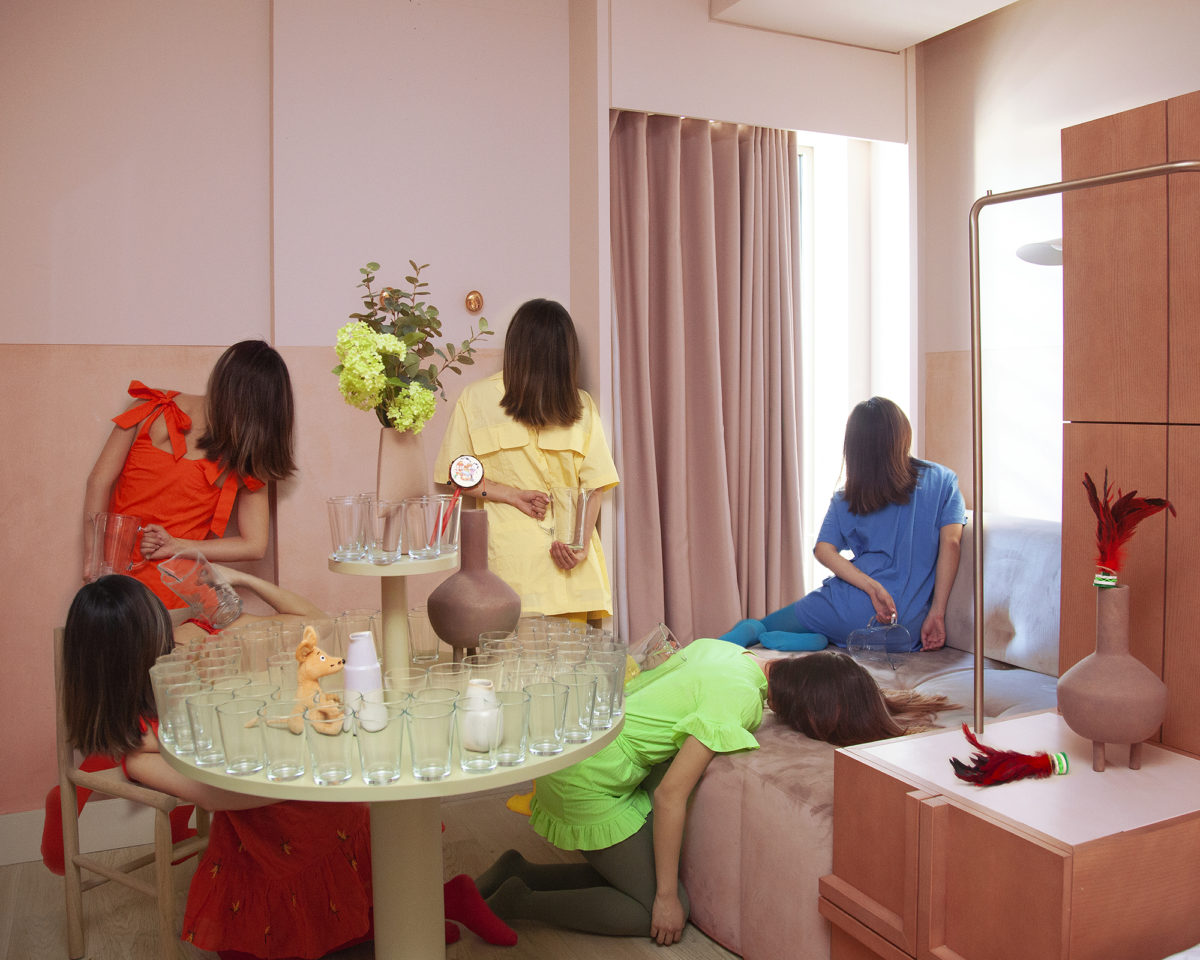 Peckham 24, the south east London festival of photography, returns to the South London Gallery's Fire Station for a second year. Taking the protest slogan, "My body, my choice", as the starting point, Peckham 24's 2023 programme will explore a wide range of responses to the body as a personal and political canvas.  Two solo exhibitions will be presented at the SLG, one by Marvel Harris and the second Fion Hung Ching Yan reflecting on this theme of body language.
At first the focus of my project was my gender transition, but along the way I found out that it's about an ongoing search for myself: being a human with feelings, who is continuously developing.
– Marvel Harris
Marvel Harris uses the camera as a mirror and record keeper, making intimate and vulnerable self-portraits. As a person with autism, photography provided a way for Harris to analyse and manage emotions that he was not capable of adequately describing before, offering a visual language to connect to the world around him.
At the SLG, Harris presents Inner Journey, an ongoing series of photographs sharing his personal battles with mental illness, self-love, acceptance and gender identity.
I hope the audience will be inspired to rethink and be curious about their personal and family history, as well as their relationships with their family members.
– Fion Hung Ching-Yan
Fion Hung Ching-Yan works with photography, collage and text, challenging ways of experiencing daily life through her surreal reflections on reality.
For Peckham 24, Ching-Yan brings The Skeletons in the Closet to the SLG. This series explores identity and the family while also looking at traditional Chinese stereotypes. The work also reflects on Ching-Yan's ongoing family conflicts since 2016, the year of her grandmother's departure. She uses Chinese folktales, visual metaphors and the female body to speak out about expectations, morals and the pain that she and her family have experienced and inflicted on each other.
Content Guidance:
This exhibition contains images that deal with themes of self-harm.
ABOUT PECKHAM 24
Peckham 24 is a not-for-profit festival established in 2016 by curator Vivienne Gamble and artist Jo Dennis. With a focus on new talent and experimental artists working with photography, the festival takes over a number of warehouse and gallery spaces across Copeland Park and Bussey Building in the heart of Peckham's artistic scene.
ACCESS
Gallery 3 & 4 are on the first floor of the South London Gallery's Fire Station building, located at 82 Peckham Road.
There is lift and stair access to the first floor.
There is seating available, please ask a gallery assistant if you need seating.
There are accessible toilets located in the Fire Station.
Please contact mail@southlondongallery.org with access requirements.