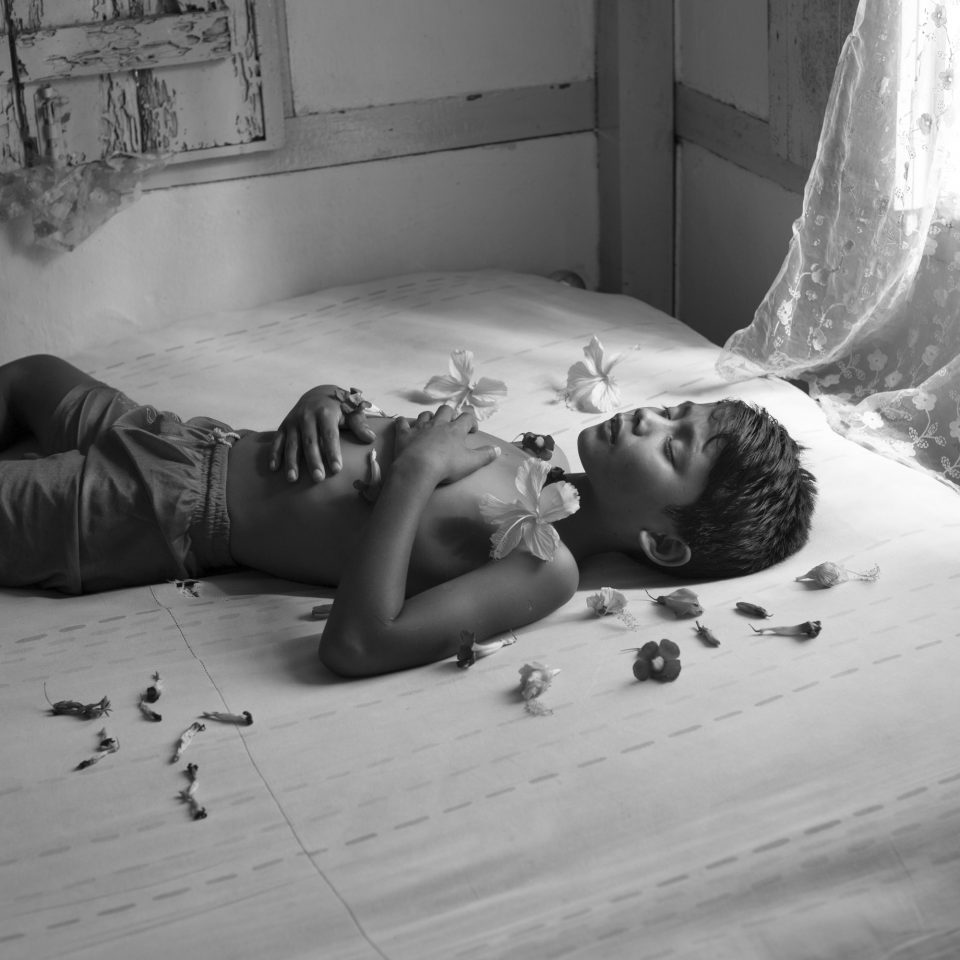 Free exhibition
Fire Station Galleries
As part of Peckham24 photography festival, the South London Gallery presents the first UK solo exhibition of Aishwarya Arumbakkam's photography series ka Dingiei.
Artist Arumbakkam first visited Lama Punji, a Khasi village on the border between India and Bangladesh, in 2015. Since then, she has been documenting the effects of significant sand and stone mining on the village. The photos allegorically explore the repercussions of habitat loss and environmental extraction on the people and surrounding area.
For Arumbakkam, the work is "a response to the place and what is happening there. As Lama Punji loses land, there is visible loss of property and livelihood. But there are also deeper, intangible losses. The loss of culture, mythology, knowledge systems and identity."
Arumbakkam interweaves mythological and documentary storylines into the series, whilst re-interpreting local oral histories and Khasi myth.  The narrative follows Arlangki, a child who is searching for ka Dingiei, an ancient mythical creature rumoured to hold lessons about restoring balance in nature.
Created through research, systematic collecting and image-making, ka Dingiei is an ongoing artist collaboration with Lama Punji.  
Presented at SLG by Peckham 24 photography festival

Sign up to the South London Gallery mailing list to be the first to hear about upcoming exhibitions and events.
BIOGRAPHY
Aishwarya Arumbakkam (b.1988) is a multidisciplinary visual artist working across photography, filmmaking and drawing. An artist from Chennai, India she is currently pursuing an MFA in Studio Art at The University of Texas, Austin. She is a recipient of the Graduate Continuing Fellowship for the years 2021-2022. Arumbakkam was honored as one of the 'Ones to Watch' by the British Journal of Photography in 2019. In 2020, she was awarded the Magnum Foundation Photography and Social Justice Fellowship. Her work has been exhibited at various places including Ishara Art Foundation (UAE), Chobimela International Festival of photography (Bangladesh), Ffotogallery (UK), Visual Arts Center (US).