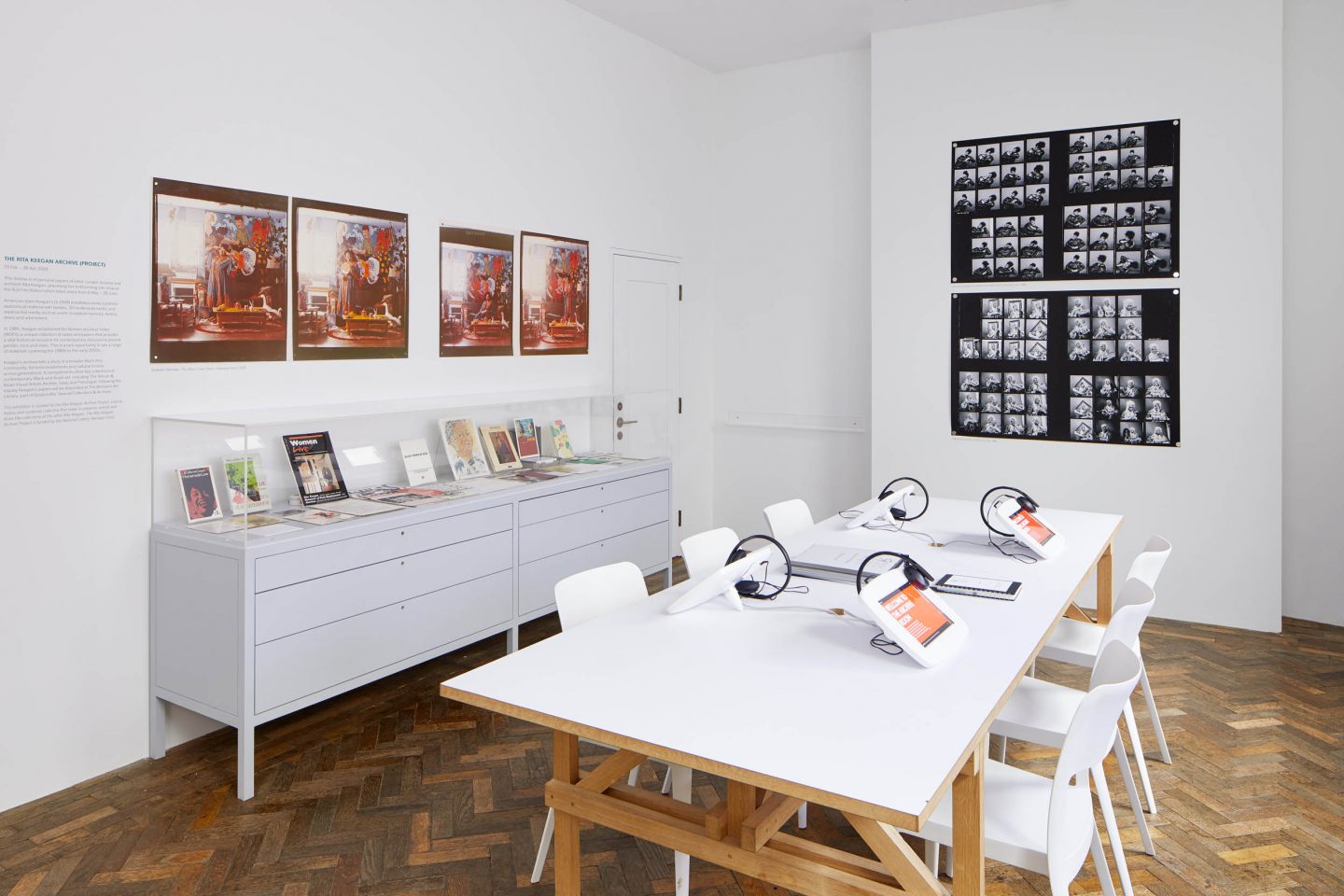 Artist, lecturer and archivist Rita Keegan's practice reflects the intersection of new media experimentation, feminist practice and the Black Arts Movement of the 1980s.
In 1985, Keegan established the Women Artists of Colour Index (WOCI), a unique collection of slides and papers that provides a vital historical resource for contemporary discussions of race and gender.
This display in the SLG's Archive room features Keegan's personal papers, offering a rare opportunity to see a range of materials and ephemera from the Black British Art scene spanning the 1980s to the early 2000s.
ABOUT
Keegan's installation works combine audiovisual material with textiles, 2D multimedia works, and experiential media such as scent, to explore memory, history, dress and adornment. She also draws on her extensive family archive, a photographic record of a black middle class Canadian family from the 1890s to the present day.
Rita Keegan (b.1949, Bronx, New York) is an artist, lecturer and archivist of Caribbean and Black-Canadian descent based in England since 1980. She co-founded the Brixton Art Gallery in 1982, curating Mirror Reflecting Darkly, the first exhibition by The Black Women Artists collective. She has exhibited at the Horniman Museum, London (2006); Iniva and the British Museum, London (1995); the ICA, London (1993); Arnolfini Gallery, Bristol (1992); Ikon Gallery, Birmingham (1992) and in the US at the Studio Museum, Harlem and Bronx Museum of the Arts (1997).