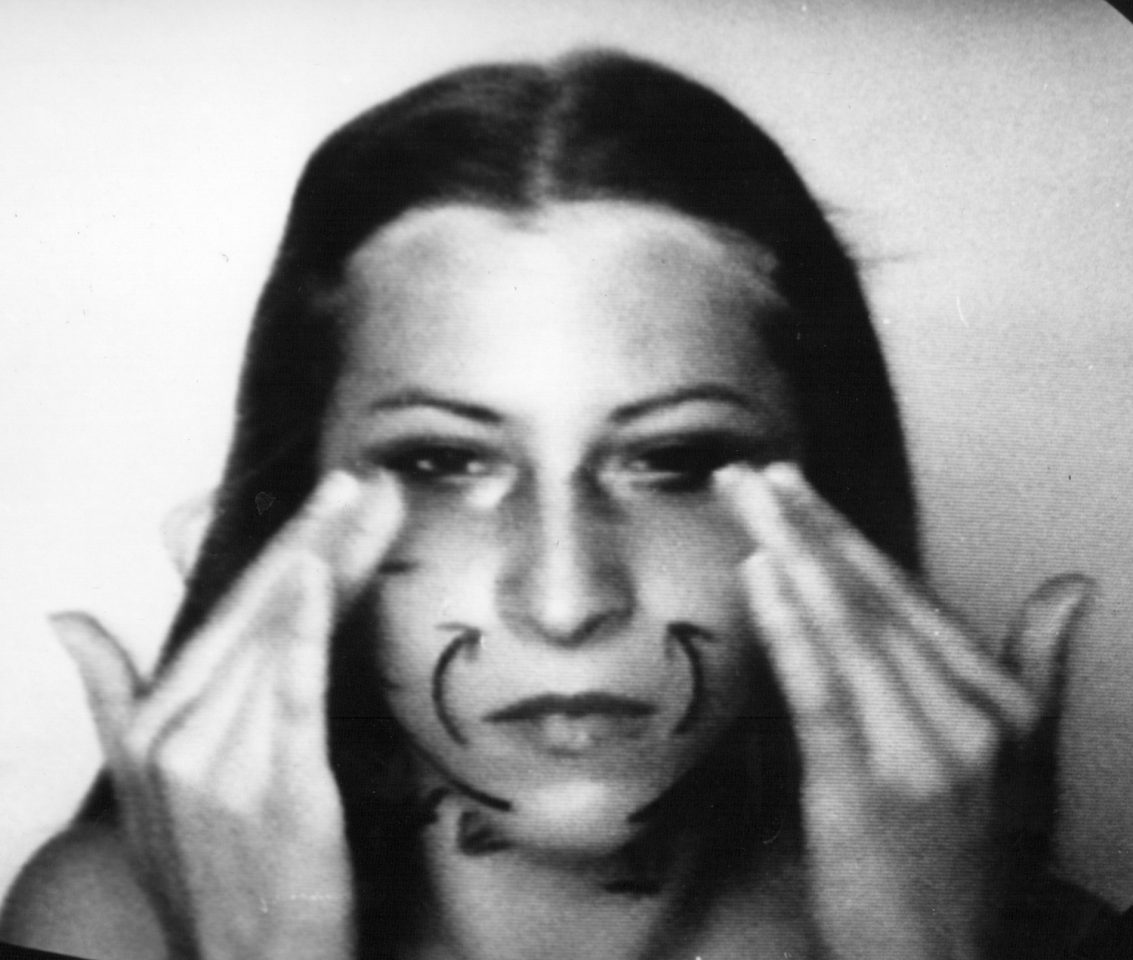 'Eye-catching and eye-opening montages' DIVA Magazine
'This survey of one of Croatia's most significant conceptual artists is full of captivating moments as well as incidental insights into a vanished Yugoslav society' 4/5 stars in Time Out
The South London Gallery (SLG) and Calvert 22 present Unknown Heroine, the first exhibition in the UK of Croatian artist Sanja Iveković (b. 1949, Zagreb). This timely retrospective introduces Iveković's pioneering work in collage, film, performance and installation. Tackling issues of female identity, consumerism and historical amnesia, the exhibition features work made across four decades against a background of political unrest.
Artist
Born 1949 in Zagreb, Croatia, where she lives and works.
Sanja Iveković studied at the Zagreb Academy of Fine Arts, graduating in 1971 from the department of graphics. Coming of age during the 1968 student protests, which swept across Yugoslav cities, Iveković belongs to the New Art Practice (NAP), a generation of artists whose conceptual practices gravitated toward the use of public space, breaking away from institutional infrastructures. As an act of resistance against lyrical abstraction, these artists combined visual art with newly available technologies such as photography, Polaroids, photocopies, film, video and graphic design. In 1978 Iveković co-founded the Podroom Gallery with fellow artist Dalibor Martinis, which became a hub for her generation of artists. Iveković was the first artist in Yugoslavia to actively engage with gender difference, tackling the commodification of women's roles with the onset of consumerism in the country. She began experimenting with pop art techniques while she was still a student. Using television advertisements, tabloid magazines and current affairs as her sources, Iveković juxtaposed these with images of her own life, addressing the discrepancy between public and private discourses, and pointing to the hypocrisy of the public declarations of gender equality in socialist Yugoslavia.
Sweet Violence 1974 uses the footage of the economic propaganda programme (EPP) – a cluster of advertisements broadcast daily on Yugoslav television. The work highlights the idiosyncrasy of the Yugoslav situation: a single party socialist state, built on the legacy of the anti-fascist partisan struggle and principles of solidarity, egalitarianism and self-management, simultaneously immersed in what has been termed 'utopian consumerism'. In the work, Iveković visually disconnects the viewer from the persuasive messages of product advertising by inserting black vertical bars in front of the image, enabling a critical distance from the 'sweet violence' of media culture.