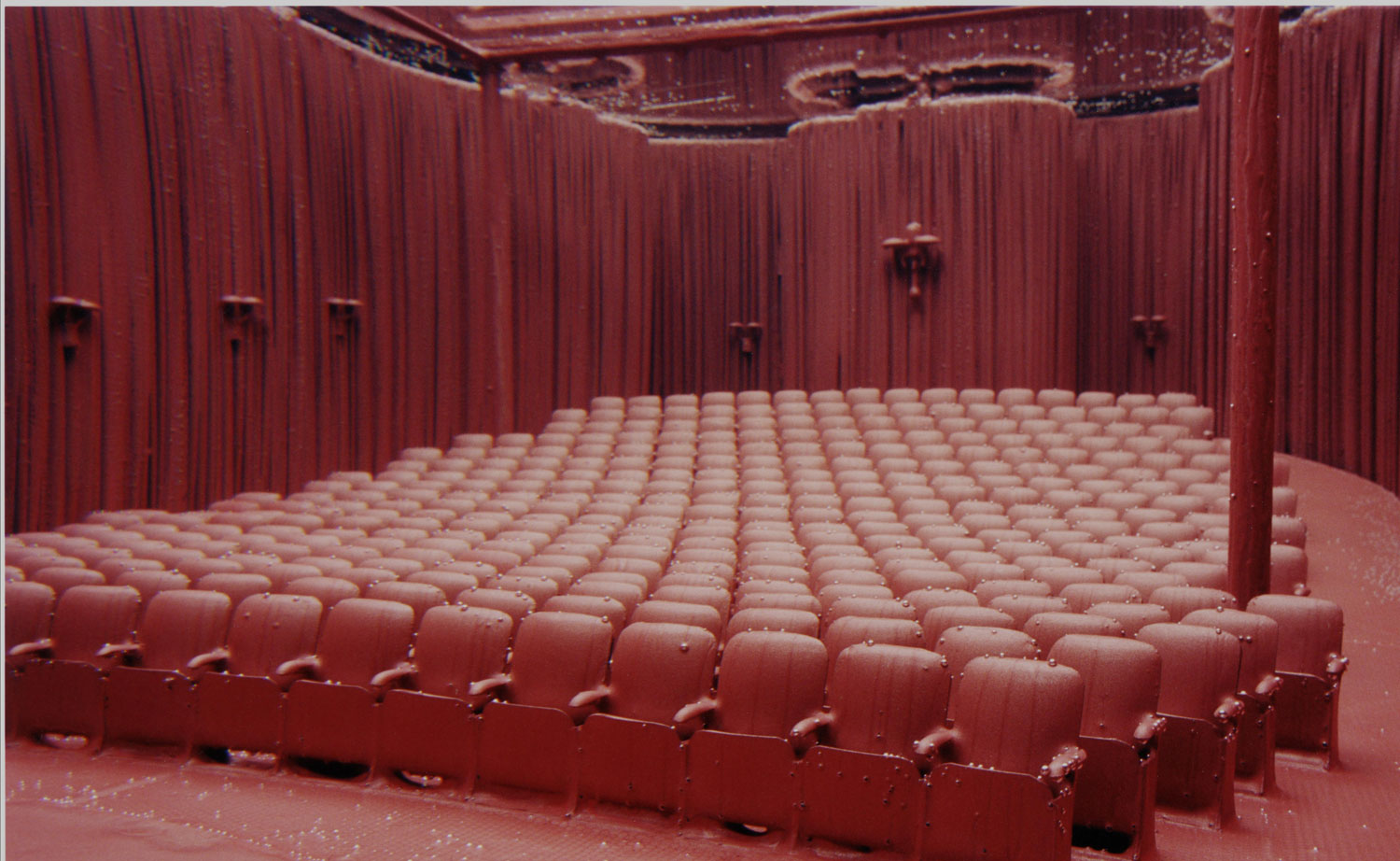 The main character of Olde Wolbers' new work, a middle aged man who we hear but never see, describes his discovery that his real parents, who he has never known, were c-list actors in the Thirties. While watching a trailer for a film he learns that his parents disappeared in the jungle shooting their last film and subsequently two species of venomous plants were named after them; the Elmore Vella, a species of flytrap, and Ring Kittle, an ancient red back tree. The man, Alfgar Dalio, was given the name of a moth that became homeless when his mother's addiction to the flytrap caused its extinction.
Elmore Vella and Ring Kettle often played roles too minor for them to be included in film credits, so Dalio spends his days in cinemas watching old black and white movies made by their studio, Roxboro, in the hope that one of his parents might make an appearance. He lives his life on the trail of his parents, constantly searching for clues of a long-forgotten shared history.
In Olde Wolbers' films the narration of fictional stories in the style of media reportage of real events provides the sound track, while the visual focus is on fantastic landscapes or strange interior spaces. In Trailer, scenes alternate between the maroon coloured interior of a cinema and an extraordinary jungle. In fact these are painstakingly hand crafted sets, manipulated in various ways to create work in which boundaries between film, sculpture, installation and painting are redefined.
Artist
Dutch-born Olde Wolbers lives and works locally to the South London Gallery. In 2003 she won the Baloise Art prize at Basel Art Fair, and last year she won the Becks Futures Award at the ICA. Since completing her MA at Chelsea College of Art & Design in 1996, she has built up an impressive body of work for which she has a growing international reputation