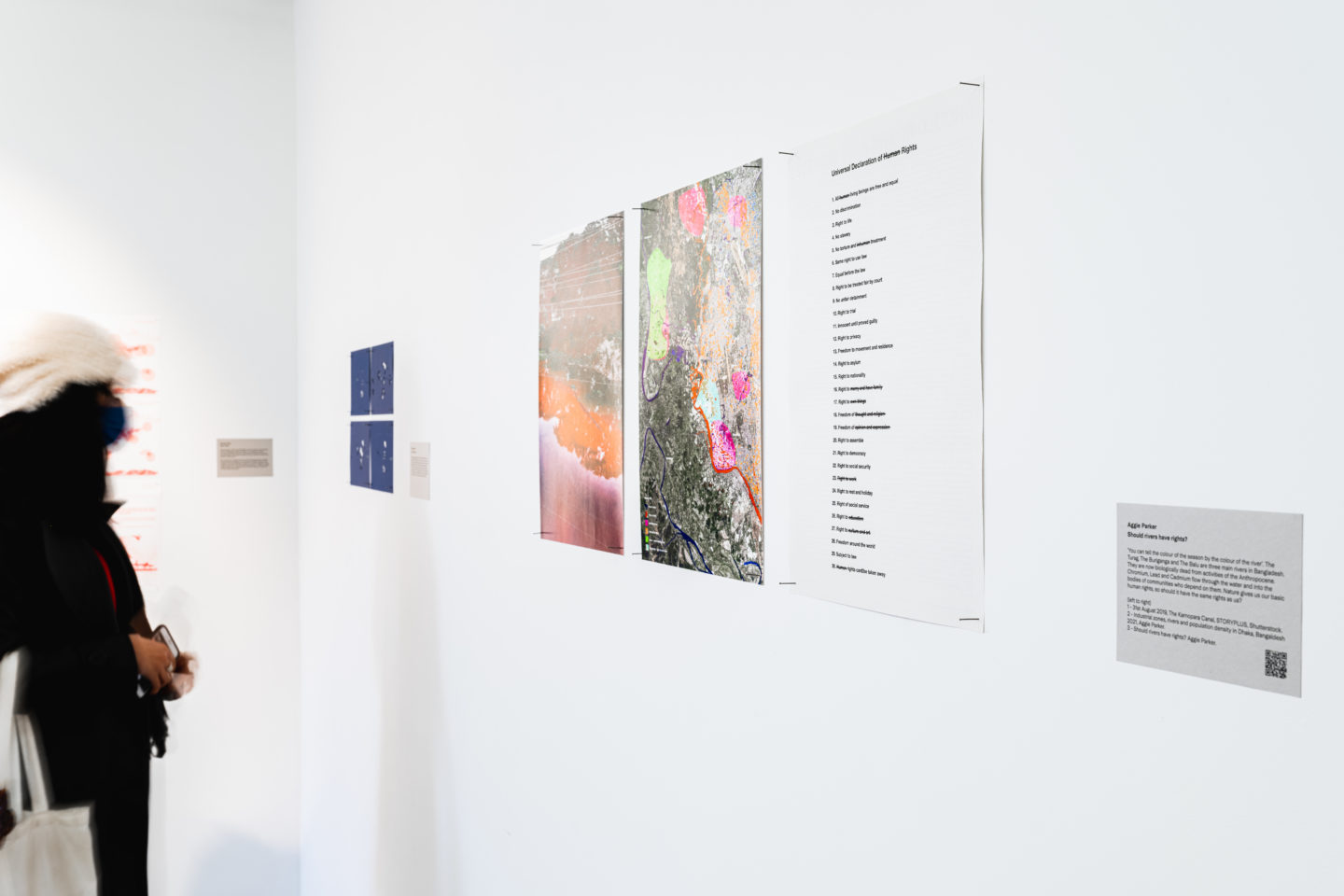 Free exhibition
Fire Station Galleries
School SOS is a Nomadic Not-For-Profit Critical Design School that seeks to challenge traditional modes of Higher Education in the UK. Through partnerships between museums, galleries, libraries and other public institutions, SOS aims to build relationships between these diverse and latent ways of teaching, to create a different kind of educational offer. Working with partners and collaborators, the programme seeks to enable development in arts and design through critical thinking.  
This year's programme culminated in a one week-long residency at the South London Gallery. 13 participants from a wide range of design and art backgrounds share their response in the Fire Station Gallery to a brief exploring politically and socially active spatial practices.
The designers, artists, and architects exhibit fragments of their developing practice ranging from research projects of indigenous Sami communities, investigations of state controlled resource extraction, through to developing pathways in black arts education and decolonising photo-journalism practices.
All of the participants share ambition to distance themselves from continuing exploitative, or prevailing social injustices – both within and outside of the design industry. For many of our participants this is the beginning of a politicised practice that seeks to affect meaningful social change.
School SOS_22 Participants:
Anonymous 1
Moyo Adebayo
Ivan Bezerra
Vernetta Chukwu
Zakiyyah Haffejee
Tanya Haldipur
Isaac Huxtable
Jennifer Jones
Dan Johnston
Lara Kobeissi
Saffron Mustafa
Chandni Patel
Malgorzata (Margo) Sulek
BIOGRAPHIES
School SOS is an ever-growing partnership between practising designers, artists, students, critical thinkers, activists, cultural institutions, sponsors, existing schools and universities. As such, SOS is a network of like-minded individuals.
Pierre Shaw: Cofounder and Director 

Pierre obtained his BA in Architecture at the University of Sheffield before completing his MA in Architecture at the Royal College of Art in 2018. Pierre has held a research fellowship with the British Council at the Venice 15th Biennale Architettura. He has published essays for e-flux Architecture and in 2018 was named 'One to Watch' by Blueprint Magazine.
Pierre is an Architect at the RIBA Stirling Prize winners, Haworth Tompkins and an Associate Lecturer of MA Design for Social Innovation at UAL, London.  
Kishan San: Cofounder and Director  
Kishan completed a BA in Architecture at the University of Westminster in 2015 and a Diploma in Architecture at the Architectural Association in 2019. Kishan works as a Researcher at the Turner Prize-nominated human rights research agency Forensic Architecture (FA), based at Goldsmiths, University of London.  
With FA his work has been tabled for discussion at European Parliament (the LIBE Committee on Civil Liberties, Justice and Home Affairs) and has been published in numerous media outlets including, The Guardian, The Financial Times, Der Spiegel, Mediapart, Efsyn, and Madr Masr.