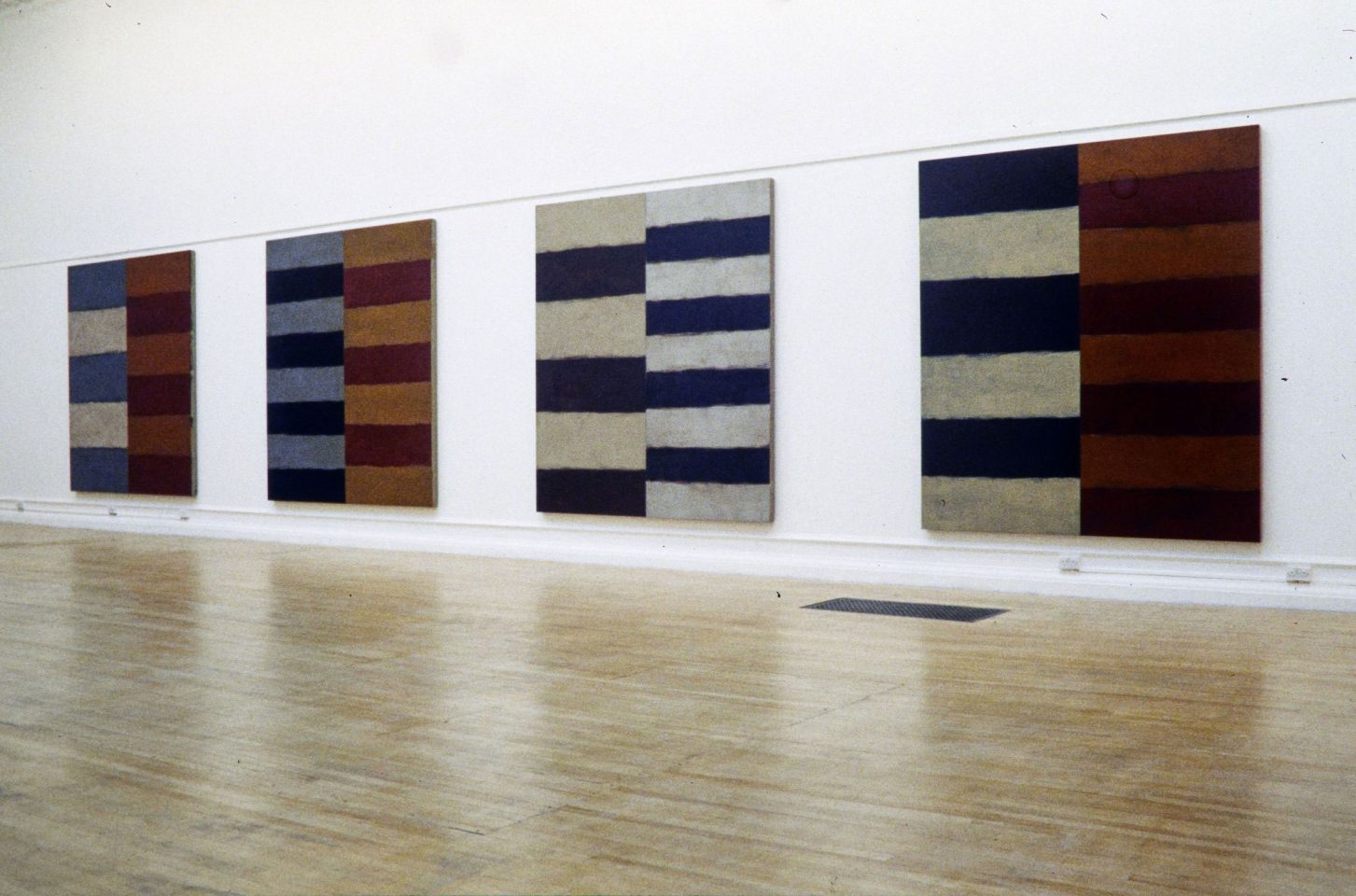 Sean Scully is internationally renowned as one of the most significant abstract painters working today. In the tradition of Matisse, Mondrian and Rothko, his work reduces painting to its simple rudiments of form and colour, revealing the medium's capacity for expressive power.
New Paintings, Scully's first on this scale in a non-commercial gallery in London since his solo show at the Whitechapel in 1989, will feature eleven completely new works created for the South London Gallery (SLG).
Four Large Mirrors, 1999, consists of large, luminous canvases painted with the South London Gallery in mind, as a work that could compete in a contemporary way with the four sets of imposing Victorian gallery doors. The intricate configuration of horizontals and verticals combined with a richly extended palette in Wall of Light (Blue), 1999, and Wall of Light (Yellow), 1999, identifies a significant shift of emphasis in the artist's working process. Studies for Four Large Mirrors and Red Light, 1999 will also be included in the exhibition.
Scully's trademark use of repeated horizontal and vertical stripes is a relentless painterly exploration of the opposition between two seemingly irreconcilable forces: the drive towards order, and the drive towards emotion, which can lead to the destruction of order. They are not about achieving a harmony between the two: it is their opposition which interests him, as it is true to human nature.
Scully uses these forms, derived in part from the repetition of markings present in African art, Arabic ceramic designs, classical architecture and computer readouts, as he says, "so that the paintings represent a collective emotion…they are not about my individualism, but our uniqueness."