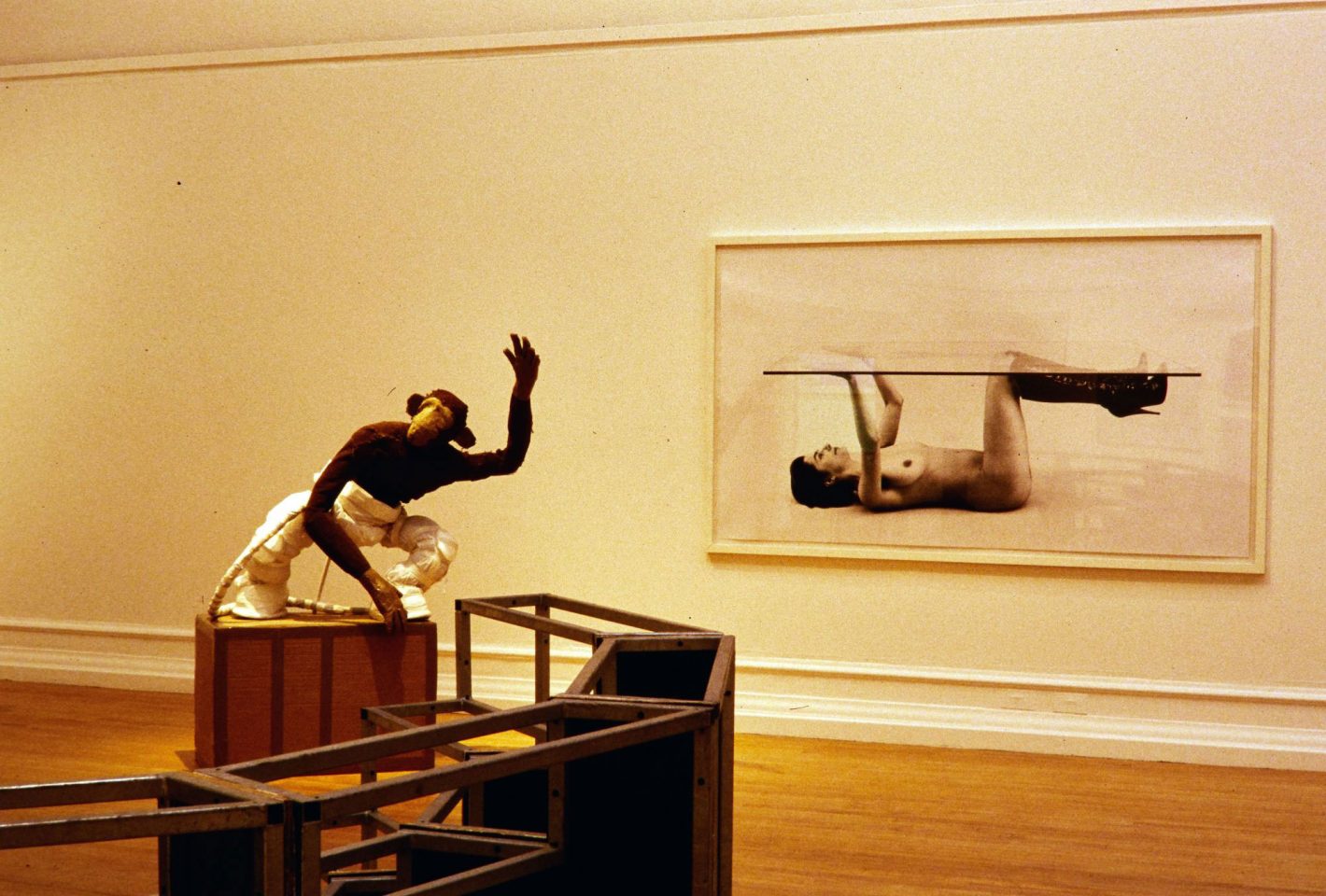 ShowCASe Preview brings together works by 17 contemporary artists purchased by the Contemporary Art Society (CAS) over the past four years. Diverse ideas around process, action and performance informed the selection of works which together present a cross section of current art practice in the UK.
From staged photographic works by Hayley Newman and Jemima Stehli and wall paintings by Richard Wright and Mark Titchner, to Shezad Dawood's billboard and sculptural pieces by Brian Griffiths and Shahin Afrassiabi, the works cut across a wide range of media and are largely by artists at a formative stage in their career.
The SLG show offers a chance to preview some of the 150 works which in 2005 will be exhibited in Edinburgh (City Art Centre and Talbot Rice Gallery) before being given to some 70 UK museums to enrich their contemporary art collections.
The SLG is delighted to host ShowCASe Preview in celebration of its long association with the CAS which in the past five years has enabled the SLG to enhance its collection with a number of significant acquisitions.
Artists
SHAHIN AFRASSIABI, MATT CALDERWOOD, ANGELA DE LA CRUZ, KATE DAVIS, SHEZAD DAWOOD, BRIAN GRIFFITHS, NICKY HIRST, JANICE KERBEL, HENRY KROKATSIS, MARIA MARSHALL, DAVID MUSGRAVE, HAYLEY NEWMAN, TERRY SMITH, JEMIMA STEHLI, MARK TITCHNER, KEITH WILSON AND RICHARD WRIGHT