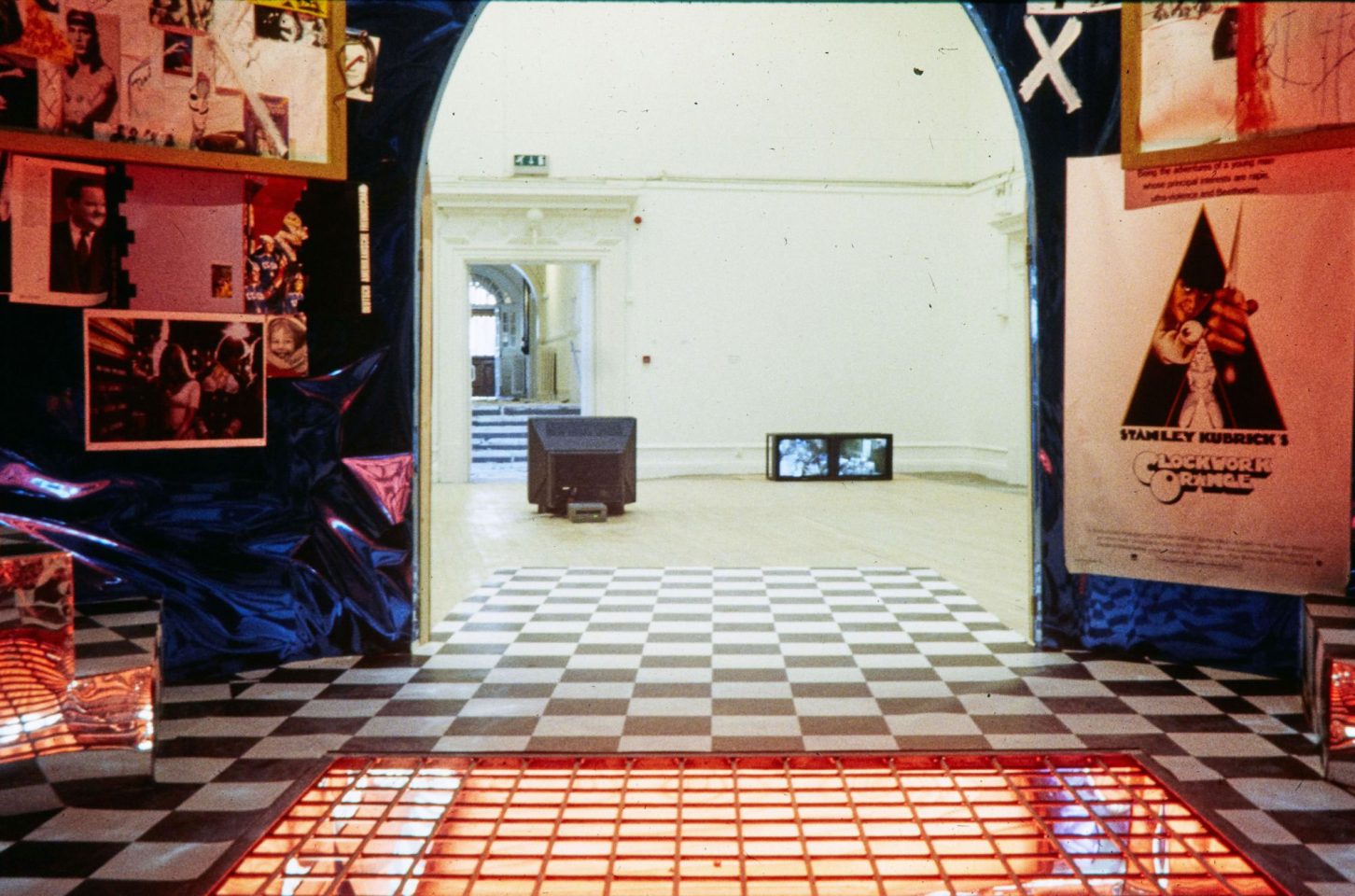 A Group Show of 5 Contemporary Berlin Artists: Heike Baranowsky, Manfred Pernice, Thomas Demand, Monica Bonvicini and Jonathan Meese.
From time to time, a city emerges as a focus for exciting developments in art. A particular combination of social, political and cultural circumstances converge to create a climate where contemporary art can flourish and develop. Berlin is becoming such a city. Since the fall of the wall in 1989, the rate at which the city has transformed itself into the cultural capital of Germany, possibly even of Europe, is astonishing. The freedom that previously existed in Cologne, the former centre of German art, has transferred in spirit and energy to Berlin, and the continued influx of artists and galleries to the city is a testament to the sense of momentum surrounding the contemporary art scene there.
Site Construction indicates the way in which art has come to absorb, as well as confront, the changes that befall it. Through the construction of meaning and identity at the site of a new cultural explosion in Berlin, the show will explore the impact of rapid flux on artistic creation in the city.
Heike Baranowsky, Monica Bonvicini, Thomas Demand, Jonathan Meese and Manfred Pernice are all prominent young artists in the first Berlin Biennale now running in the heart of Berlin's new contemporary art quarter Mitte. They are attracting the kind of media attention in Europe that we in London have been used to regarding as the province of Young British Artists. Their work responds to this state of flux in a manner that is both coolly menacing and psychotic, material and psychological. By constructing both mental and physical 'sites' and exploring the human limits of architecture as well as a psychological relationship with it, their work, ranging from installations and photography to video, collectively raises questions about the nature of art activity, architecture and representation.
This show is all the more significant because it creates an explorative temporal bond between the two capital cities, London and Berlin, at a time when the UK is concerned about its position in Europe and in particular, its relationship with its nearest cultural neighbours. The incessant growth of Berlin as a modern artistic power echoes to some extent the atmosphere surrounding London-based artists in the early nineties. Jointly curated by David Thorp at the South London Gallery (SLG) and Klaus Biesenbach at the Kunst Werke in Berlin, it leads the increasing trend of exchange taking place between German and British artists and curators.