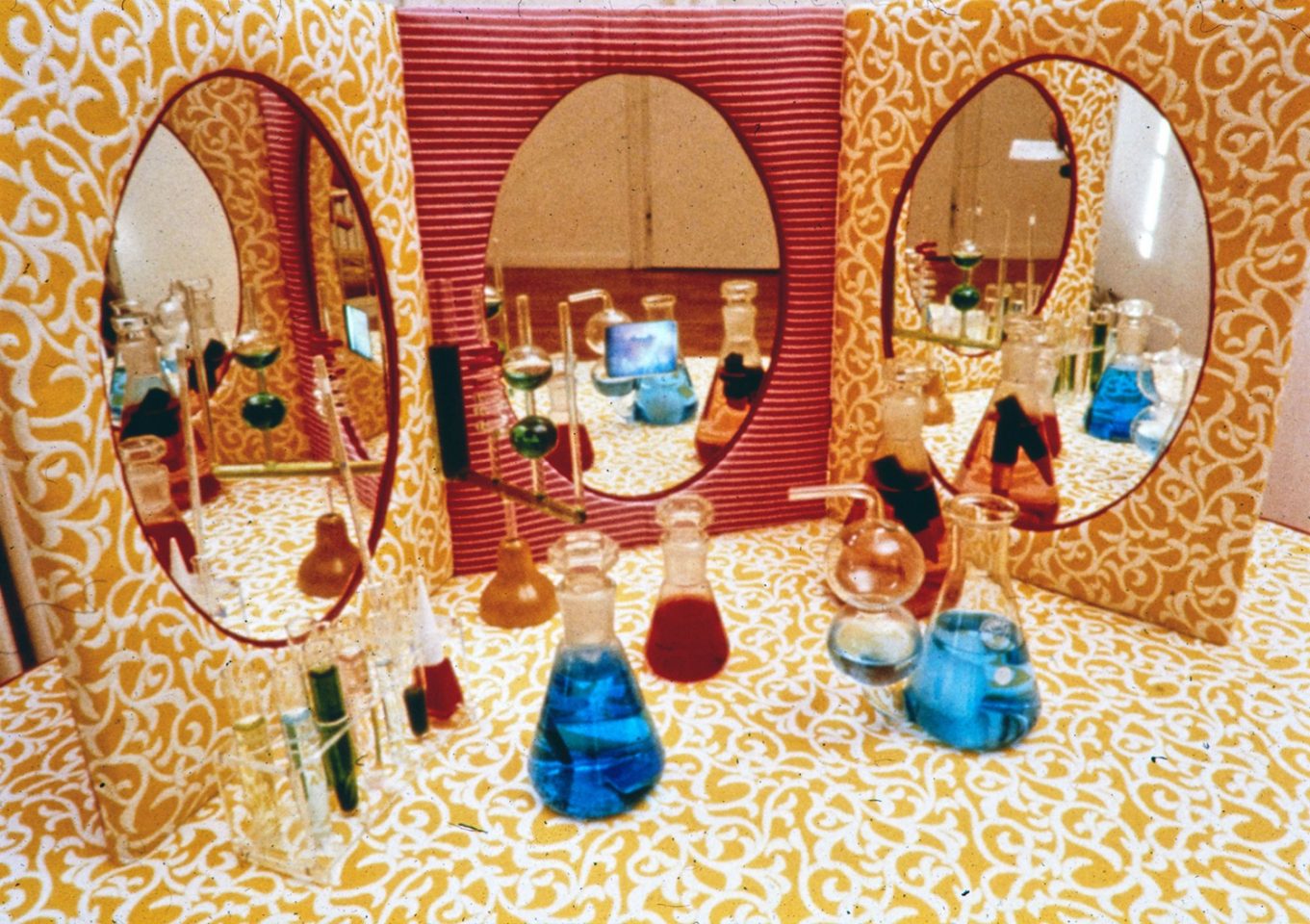 Some Kind of Heaven was originally shown at the Kunsthalle Nurnberg. The exhibition contains work by 12 international women artists, and is themed around the artists' experiences growing up in the 1970s, being exposed to television images, films and magazine spreads. Popular culture is threaded throughout the artists' work, alongside strong debate about gender and the redefinition of being a girl.
In this exhibition, Starr recreated her teenage bedroom and all of its contents, whilst Hasagawa displayed idealised role models from fashion imagery. Other work in the exhibition portrayed themes of innocence and femininity, juxtaposed with drugs and fantasy providing, what the curators describe as, "affirmative collages of gender, society and popular culture".
The exhibition was accompanied by a catalogue, in English and German, containing an interview with each artist by Sadie Coles, a text on popular culture by Jon Savage and essay on the exhibition theme by Eva Meyer-Hermann.
The exhibition was curated by Sadie Coles and Eva Meyer-Hermann
Artists
Rita Ackerman (USA), Vanessa Beecroft (Italy), Ute Behrend (Germany), Sylvie Fleury (Switzerland), Jun Hasegawa (Japan/UK), Mariko Mori (Japan/USA), Elizabeth Peyton (USA), Liza May Post (The Netherlands), Pipilotti Rist (Switzerland), Georgina Starr (UK), and Jane and Louise Wilson (UK).
The video programme which reflected the themes of the exhibition included Janine Antoni (Bahamas), Alex Bag (US), Tracey Emin, Carl Freedman, Georgina Starr and Gillian Wearing (UK), Sylvie Fleury (Switzerland), Georgie Hopton (UK), Hilary Lloyd (UK) and Pipilotti Rist (Switzerland).