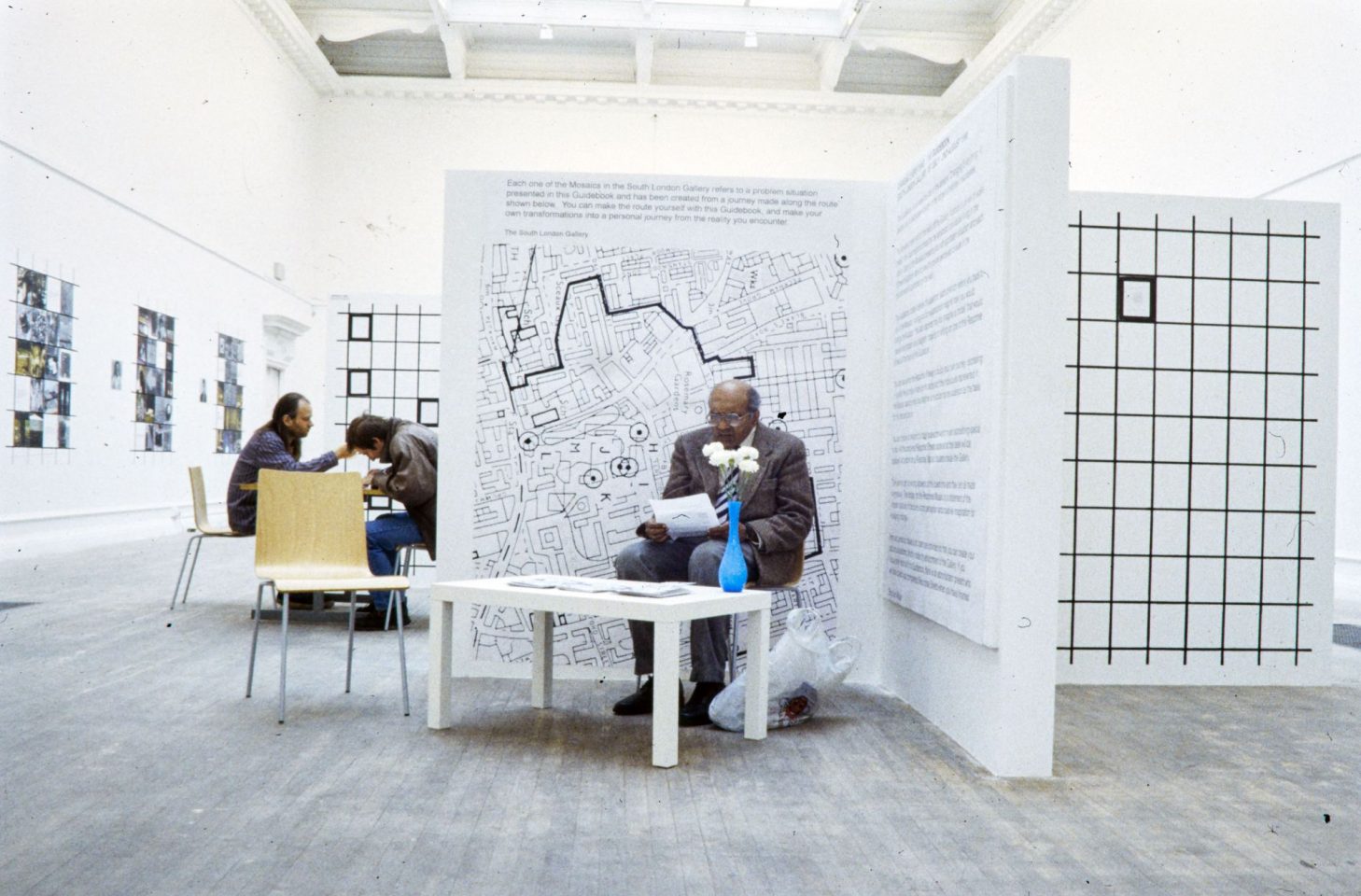 This exhibition Changing Everything began more than a year ago with Willats contacting people on the council estates surrounding the South London Gallery (SLG) inviting them to go with him on walks through Peckham. Using photography, tape recordings and Super 8 film, participants recorded the things that struck them as vivid or poignant images in their environment. Over twenty walks later a huge amount of material has been gathered.
The resulting multimedia installation inside the South London Gallery space recreates this external walk. The viewer coming into the Gallery space makes his/her own journey as they view it, using a specially prepared guidebook to consider questions raised in the collaborative process and represented in the mosaics of text and photographs before them. Local residents and visitors to the Gallery, therefore, share in a creative process intended to present the exhibition space as informal and unintimidating. Visitors will be encouraged to involve themselves directly in the installation by making relationships between different items in the work.
Changing Everything is aimed at presenting the art gallery as an accessible, dynamic arena, in which audiences can make sense of art for themselves, not an inflexible container of artefacts and cultural icons. Willats' use of the Gallery space to compile a visual model of how individuals map reality aims to break down barriers between the South London Gallery and the communities that surround it and show a new way for artists to work in society.