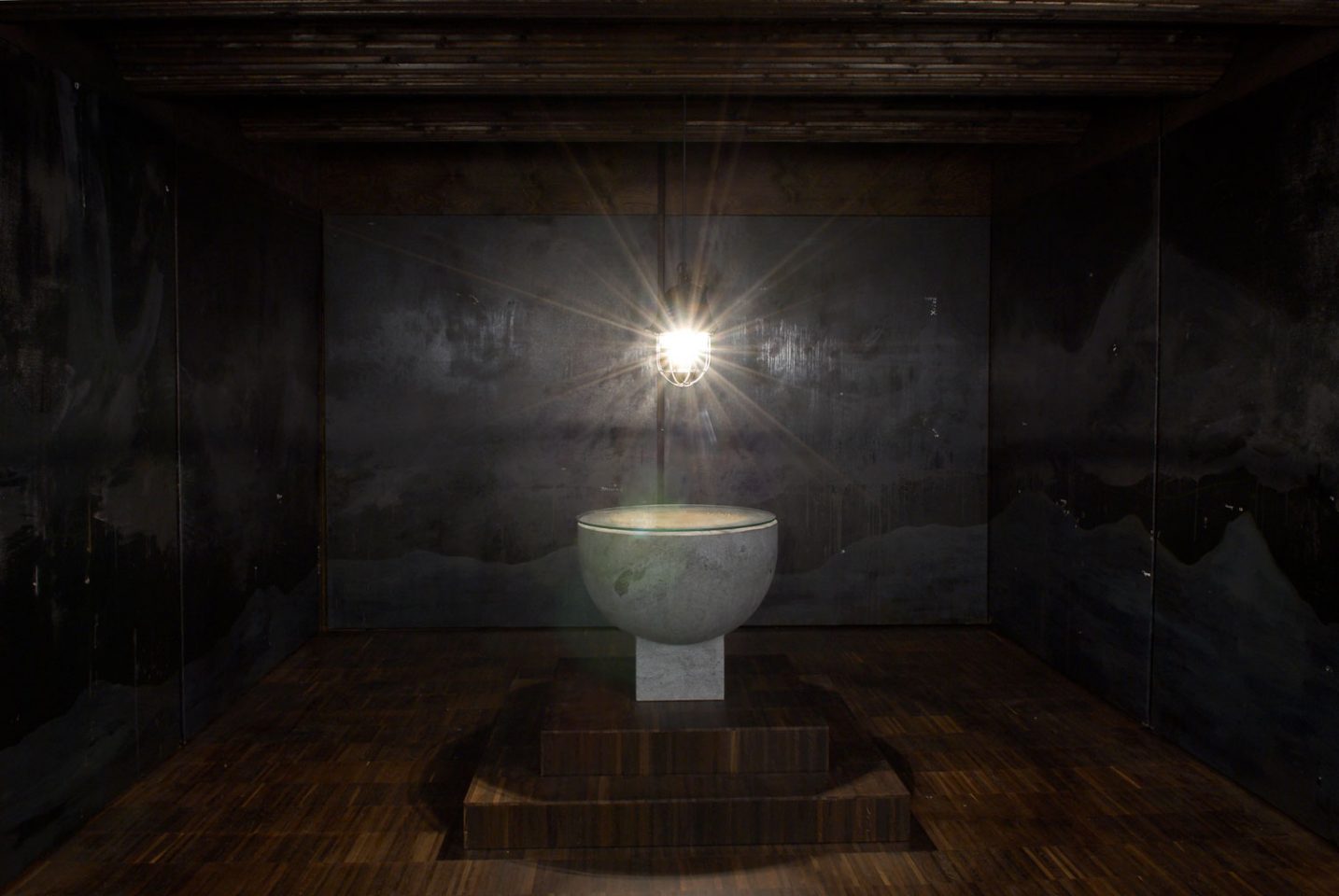 Garnering inspiration from art history, politics, philosophy and popular culture, Thomas Zipp uses a range of media, primarily painting, to create new narratives out of grey areas of human history. Zipp uses unlikely combinations of sources and genres to trace a sense of familiarity within the absurd.
Planet Caravan. Is There Life After Death? a Futuristic World Fair  takes its title from a record by British Heavy Metal pioneers, Black Sabbath, and explores mankind's tendency to represent universal truths and ideas through science, philosophy, religion and art. Zipp finds inspiration in the moral ambiguities and oddities this produces.
Painting and objects collide in freestanding panels, each one referring to a model or system by which mankind has attempted to understand the nature of the reality in which we live. Subjects include concrete poetry, nuclear physics, numerology, cosmology and still life. References to individuals who led such thinking include the astronomer Tycho and his early relativist theories, Martin Luther and religious reform, and 20th century scientist Fritz Haber who received a Nobel Prize despite developing chemical weapons.
A series of display stands featuring such peculiarities as models of atomic reactors, paintings of skeletons and voodoo telephones create a labyrinthine installation illuminated by fluorescent chandeliers. Carved wooden apples, recreations of 'degenerate' modernist sculptures and a globe of Pluto, which was downgraded to a 'dwarf-planet' in 2006, also appear.
Built around this core body of paintings and sculptures, Planet Caravan. Is There Life After Death? a Futuristic World Fair is an evolving installation re-imagined and reconfigured for each new space. Previously shown in two German public galleries, Zipp combines existing works with a substantial new installation for its South London Gallery incarnation: a chapel built within the gallery. Inside the building, paintings and a carved stone baptistery are devoted to mushrooms and fungi.
Zipp's fantastical installation is suffused with a surrealist sensibility, verging on the eccentric and theatrical. It extends the artist's concerns with what he describes as 'the weirdness of mankind'. Through these subjects Zipp creates a darkly humorous alternative world on the borders of the rational and irrational, debasing everyday beliefs and assumptions.