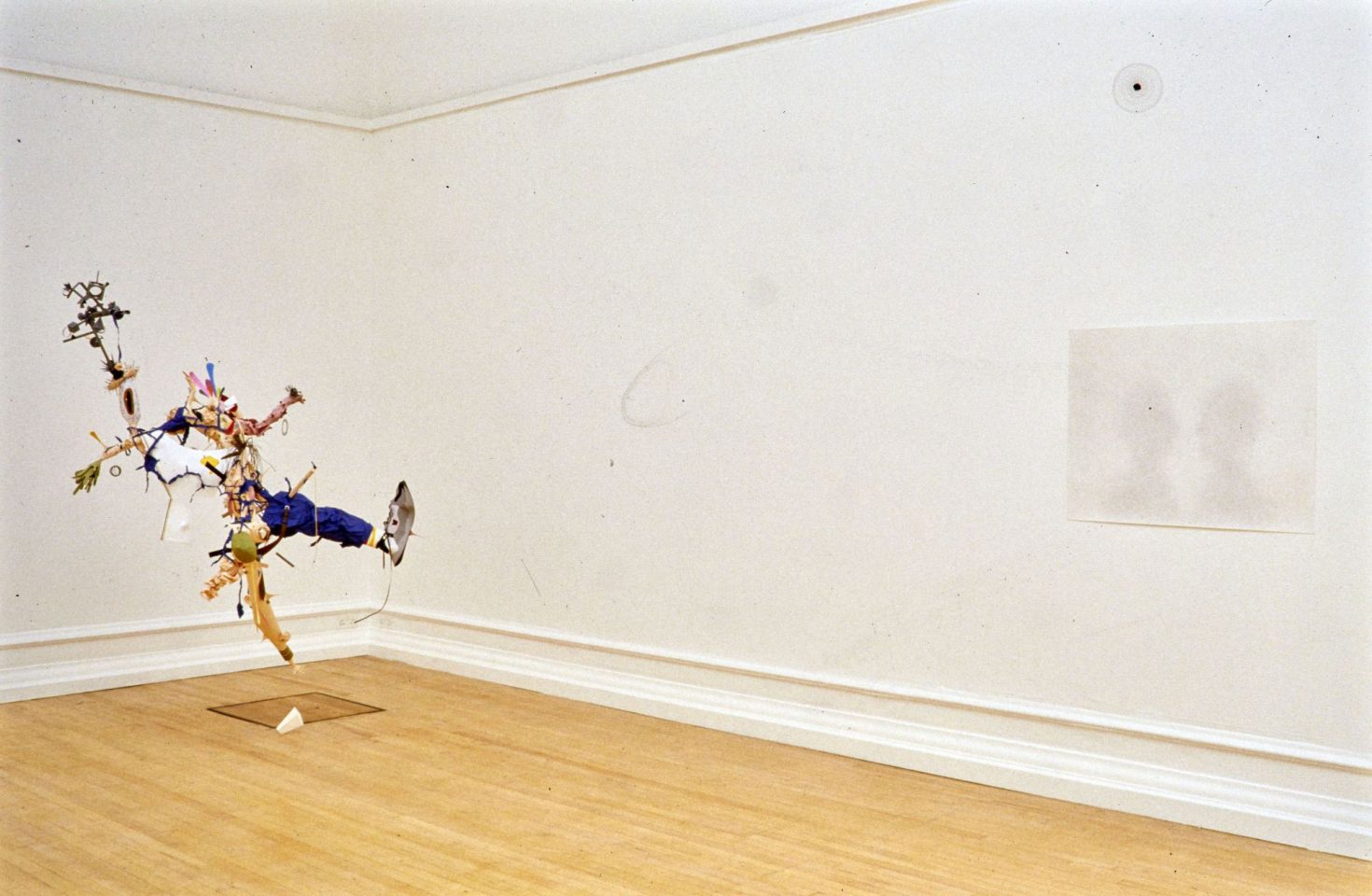 A life size silver foil guitarist, a pair of Styrofoam figures and an oversized breakfast cereal box are among art works made by internationally acclaimed American artist, Tom Friedman, for a major solo show at the South London Gallery. The show, of entirely new work, opens on 15 June 2004 and will be the first to take place at the Gallery following refurbishment of its exhibition space and facilities.
Friedman transforms familiar household items, from masking tape to toilet paper and toothpicks to bubblegum, into delicate and intricate art objects. With breathtaking precision and conceptual wit, he creates work which never fails to delight and intrigue and offers a glimpse of Friedman's very individual way of looking at the world.
Friedman's previous work includes a self-portrait carved on an aspirin, a life-size tarantula modelled from human hair, and thousands of multi-coloured pills made from play dough. The works in his South London Gallery (SLG) show reveal an equally extraordinary, often obsessive, attention to detail.
They include two cleverly crafted Styrofoam figures, one giant, the other tiny, craning their necks to peer at each other; an elongated Cheerios box, painstakingly assembled from four original Cheerios packets cut into tiny pieces and reconfigured; and a large intricate drawing created, centimetre by centimetre, by individually copying and scaling up a photograph of a forest.
Tom Friedman has exhibited extensively in America and internationally, most recently with a major solo exhibition at the Prada Foundation in Milan. His SLG show will be accompanied by a fully illustrated catalogue and an exhibition guide for younger visitors. There will be an extensive education programme for schools and families, and a ticketed 'in-conversation' event with the artist in June.