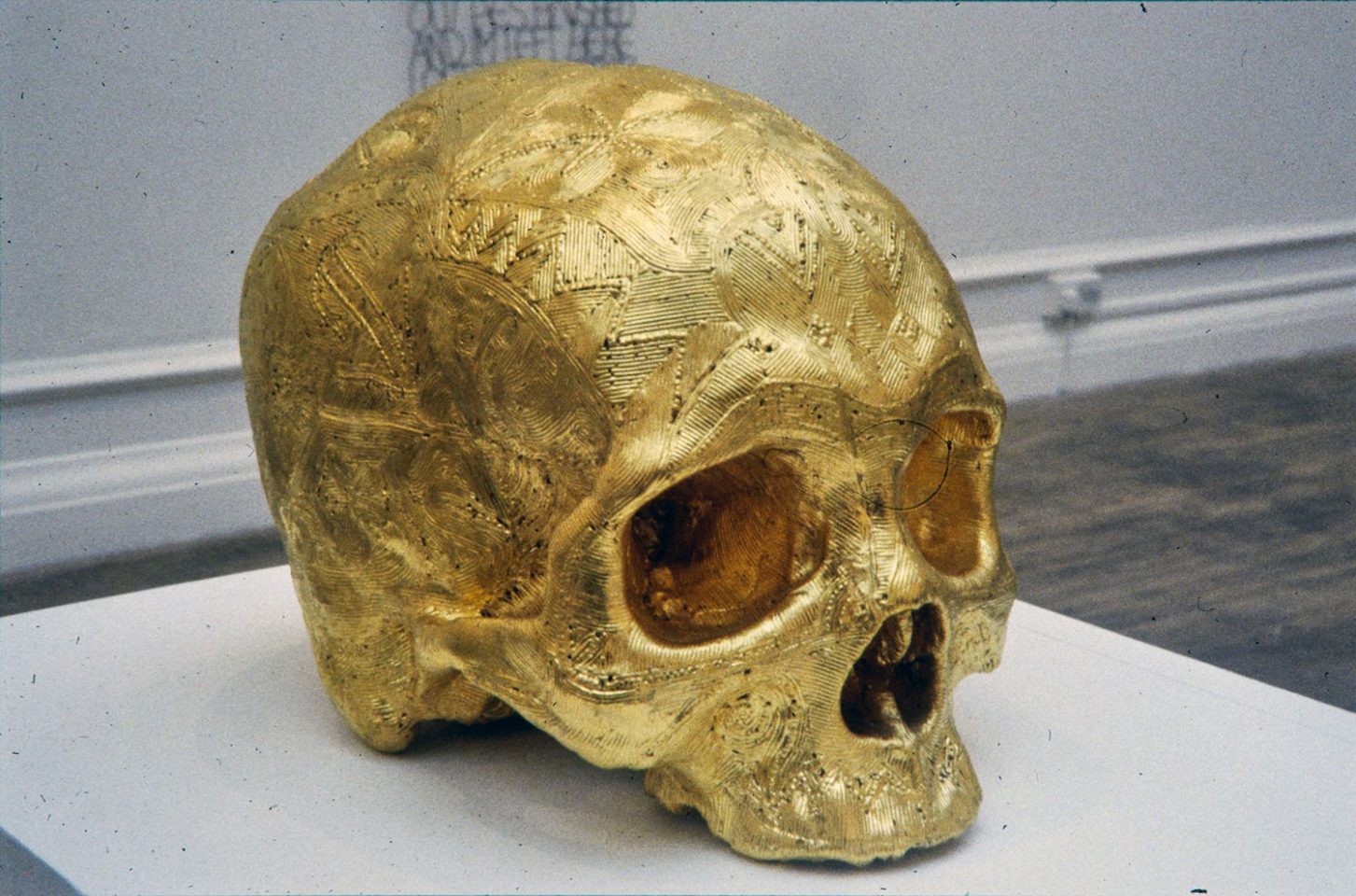 Tom Phillips is one of Britain's leading artists and cultural figures. His influence on the fields of fine art, literature, music composition and curatorship is the result of a career spanning more than 35 years. Sacred and Profane, at the South London Gallery, was the most important exhibition of the artist's work since the Royal Academy of Arts' major retrospective in 1993. Marking Phillips' 60th birthday, the South London Gallery in conjunction with Dulwich Picture Gallery showed two exhibitions in 1997 by the artist/composer/poet, entitled Sacred and Profane and Drawing to a Conclusion. The choice of two of South London's most renowned gallery spaces for these exhibitions reflects the artist's strong links with the area where he still lives and works.
In Sacred and Profane, the artist showed two new quilt pieces entitled Manpower and Had I the Heavens Embroidered Cloth which both explored the pre-millennium status of gender roles and male fantasy. The exhibition also included a new version of his work The Peeler, a sculpture showing 12 acrylic boards consisting of orange peel and text relating to the artist's fascination with a fictional story about Clementine Seville, the Peckham Peeler. Phillips also showed work that was concerned with the relationship of the spiritual and the material. This included his piece Word Cross, wrought-wire crosses combining religious texts shaped into a crucifix.
The exhibition was accompanied by a publication generously supported by the Elephant Trust.