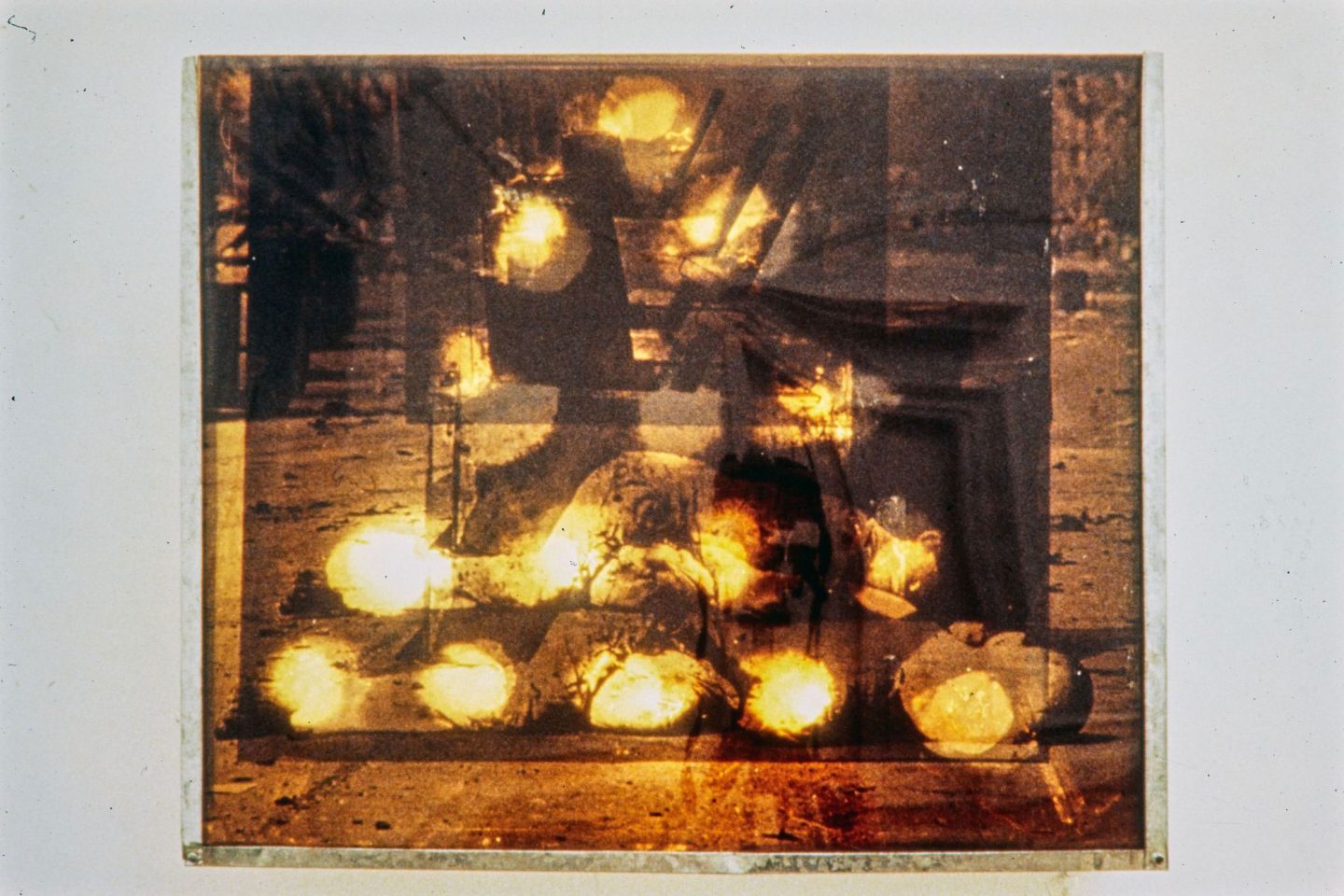 Vivan Sundaram is one of India's foremost contemporary artists. He trained as a painter in India and at the Slade but during the last two years has begun to work with installations that incorporate painting, sculpture and drawing.
Sundaram is particularly interesting for several reasons; his relationship to modernism and his understanding of post-Arte Povera within a specifically Indian context make him unique. In India Sundaram has been exploring his responses to broad social issues and his relationship with new materials. He has subsequently transferred his discoveries to an urban, industrial situation in the UK and produced a significant body of work for the Riverscape exhibition held in Cleveland last year.
In a country in which artists express themselves to a great extent within the traditional framework of painting and sculpture, Sundaram is one of the very few who have made an imaginative leap into the transcultural arena. He has done this through a painstaking progression from painting and drawing into a form of installation which is informed by current developments within mainstream Western art but which does not forsake a perspective that acknowledges his view of the world as an artist based in India.
The South London Gallery is delighted to mount an exhibition of Sundaram's work not only because he is an imaginative and original artist but also because his work demonstrates very clearly the process of moving between two cultures and maintaining a productive relationship with both. His work is informed by the attitudes and expressive means of one culture conflated with the same elements of another.