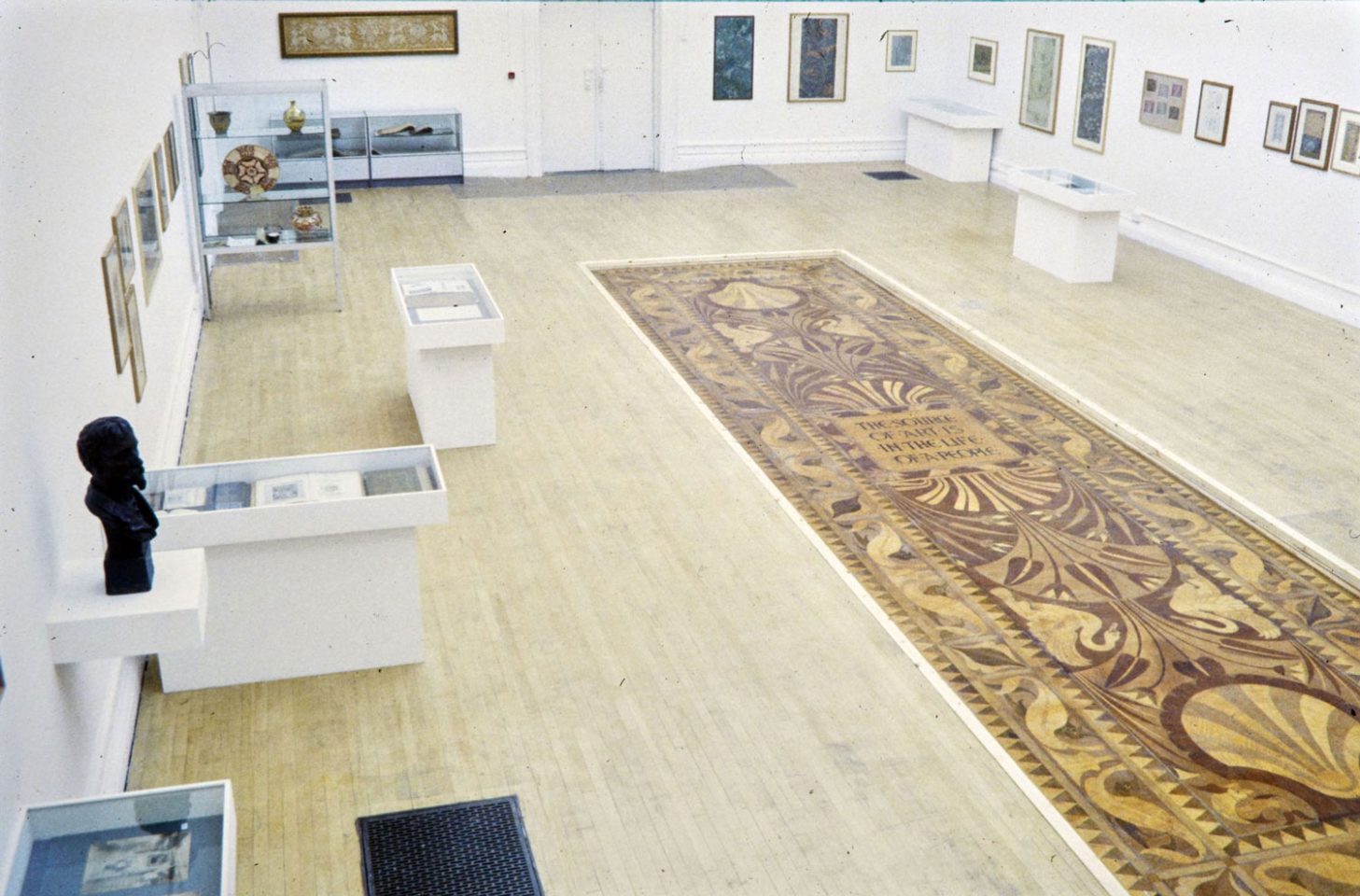 As part of London Open House 2001 South London Gallery (SLG) will present the work of 19th century artist and designer Walter Crane and contemporary artist Nils Norman. At the heart of these very different artists' work is a commitment to socialist ideals and an interest in the role of art in urban regeneration.
Hidden beneath the wooden floor at SLG is a huge marquetry panel designed by 19th century artist, designer and socialist activist, Walter Crane (1845- 1915). The stunning original floor will be revealed for the first time in 10 years and shown alongside examples of Crane's designs including his 1891 poster,The Triumph of Labour.
Founded by philanthropist William Rossiter, and supported by prominent artists including John Ruskin and Lord Leighton, the SLG opened on its present site in 1891. The aim was to bring art to local working people and Crane's interests in the Gallery were fostered by his socialist beliefs.
Walter Crane was commissioned to produce a unique inlaid wood panel as a centrepiece for the floor. Thought to be the only design of its kind by Crane, it contains motifs familiar from his illustrated work, including square, circular, diamond and fish-scale patterns. At the centre of the floor is the inscription 'The source of art is in the life of a people'. The floor was funded and constructed by Charles Steinitz & Co.
A contemporary of William Morris, Crane is widely acknowledged as having had a significant influence on the international Arts & Crafts and Art Nouveau movements. He was a prolific writer, particularly about art and socialism, and an admirer of John Ruskin's ideas. A large textile frieze, illustrated books, original watercolour designs and theatrical costumes are indicative of Crane's diverse output. The display features a number of previously unexhibited works, including loans from Camberwell College of Art, The Artworkers' Guild and The Victoria and Albert Museum.