In October 2018, Leah Morris started weekly cooking sessions at Art Block, the SLG's free space on Sceaux Gardens Estate for local children and families to make things, be creative, and play. Here, she shares her cooking diary, highlighting five particularly fun sessions.
I have been working in the education department for over two years and have established good relationships with the children at Art Block. For me, it is very important to give children the opportunity to explore cooking for themselves early on in life. Choosing simple dishes to make together, over 15 weeks we have encouraged them to learn about food, and to feel confident recreating different meals at home.
Week 1: Veggie Stir Fry
This simple dish involves quite a bit of preparation. This was a good dish to start with as it requires a lot of chopping, which meant advising the children about knife safety and the importance of washing their hands and the vegetables.
The children enjoyed tasting the vegetables raw and then again when they were cooked. They had fun working together, adding the ingredients, stirring and of course eating the finished product.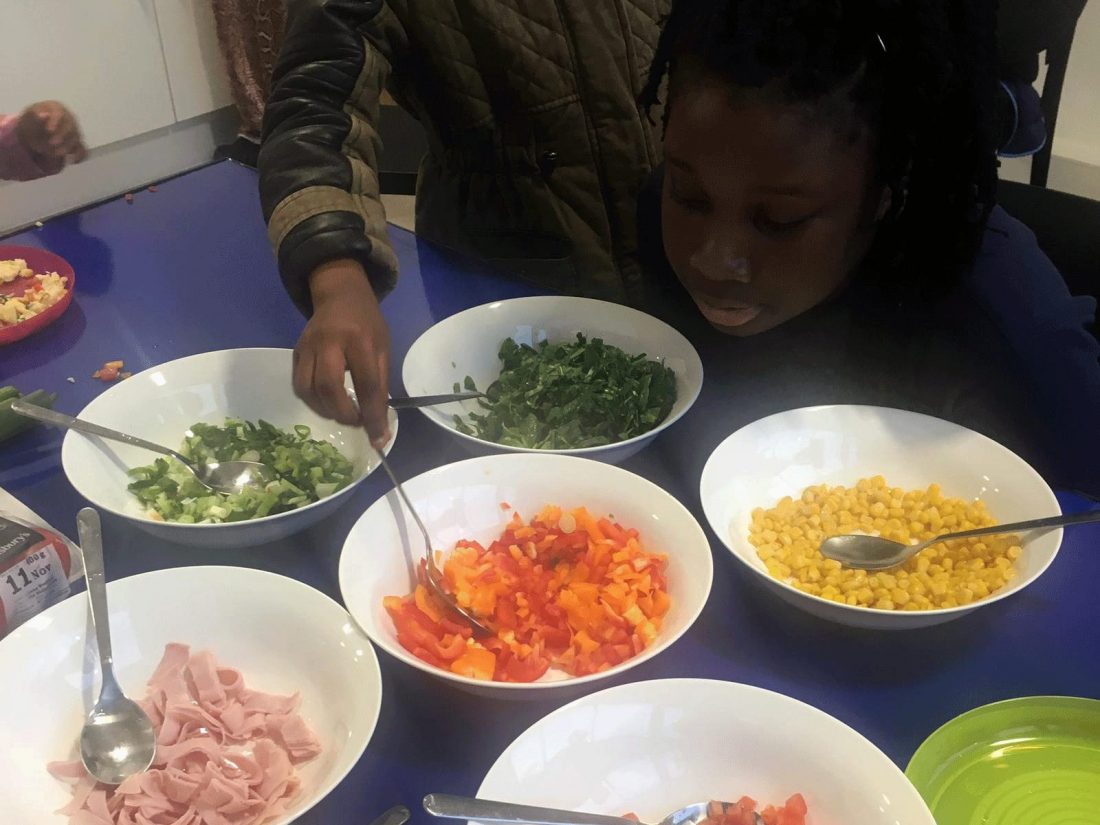 WEEK 5: OMELETTES
Cracking eggs had been a particularly popular activity in the first few weeks, so naturally we decided to make omelettes. A few omelettes turned into scrambled eggs and one child just wanted to make a fried egg. Nevertheless, they were all tasty!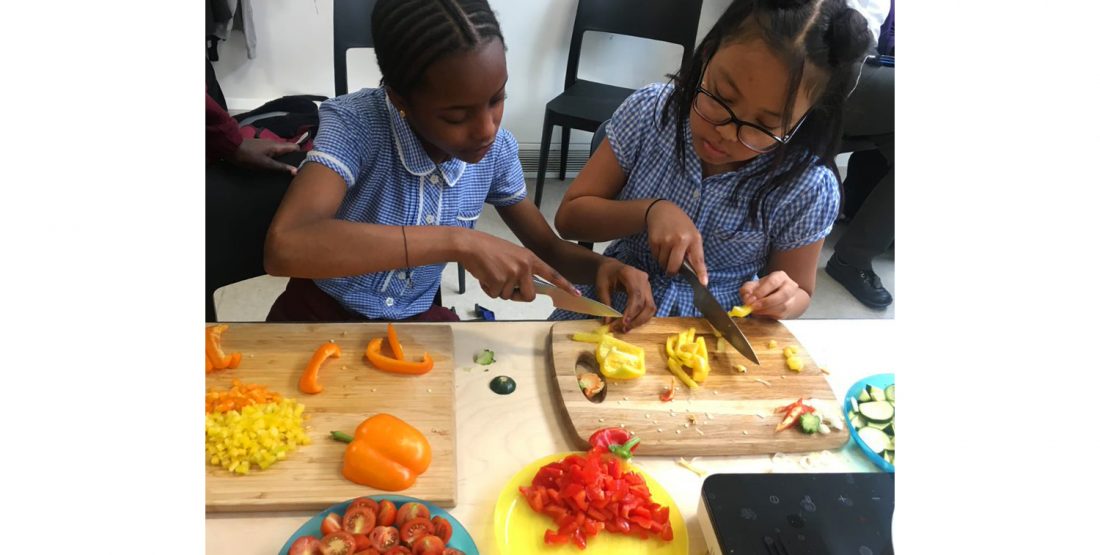 WEEK 9: VEGETABLE PASTA
In week nine we made pasta with tomato sauce. This was the first time we'd cooked something using boiling water. The children chopped vegetables to add to the sauce and were very intrigued by the courgettes. Some of them thought it was cucumber and others tried it raw; quite soon after they decided that they didn't like it.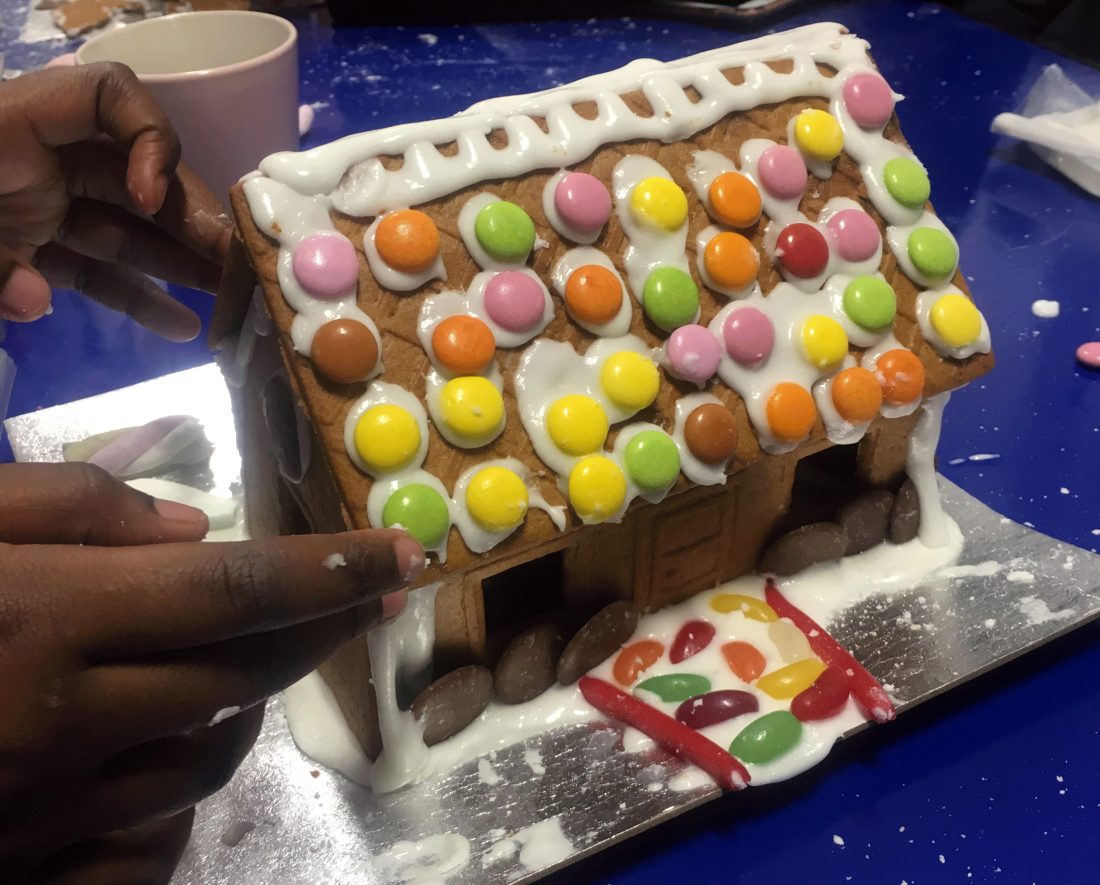 WEEK 10: GINGERBREAD HOUSE
As a nice Christmassy activity we made gingerbread houses in two small groups.
It was very fiddly to stick the different biscuits together, for the staff as well as the children. However, the children were really patient and decorated each house with a huge quantity of sweets and used the extra icing as snow.
Unfortunately, one of the houses was decorated with so much enthusiasm that it collapsed. On the whole it was very fun and brought out a competitive streak in both the children and the Art and Play team.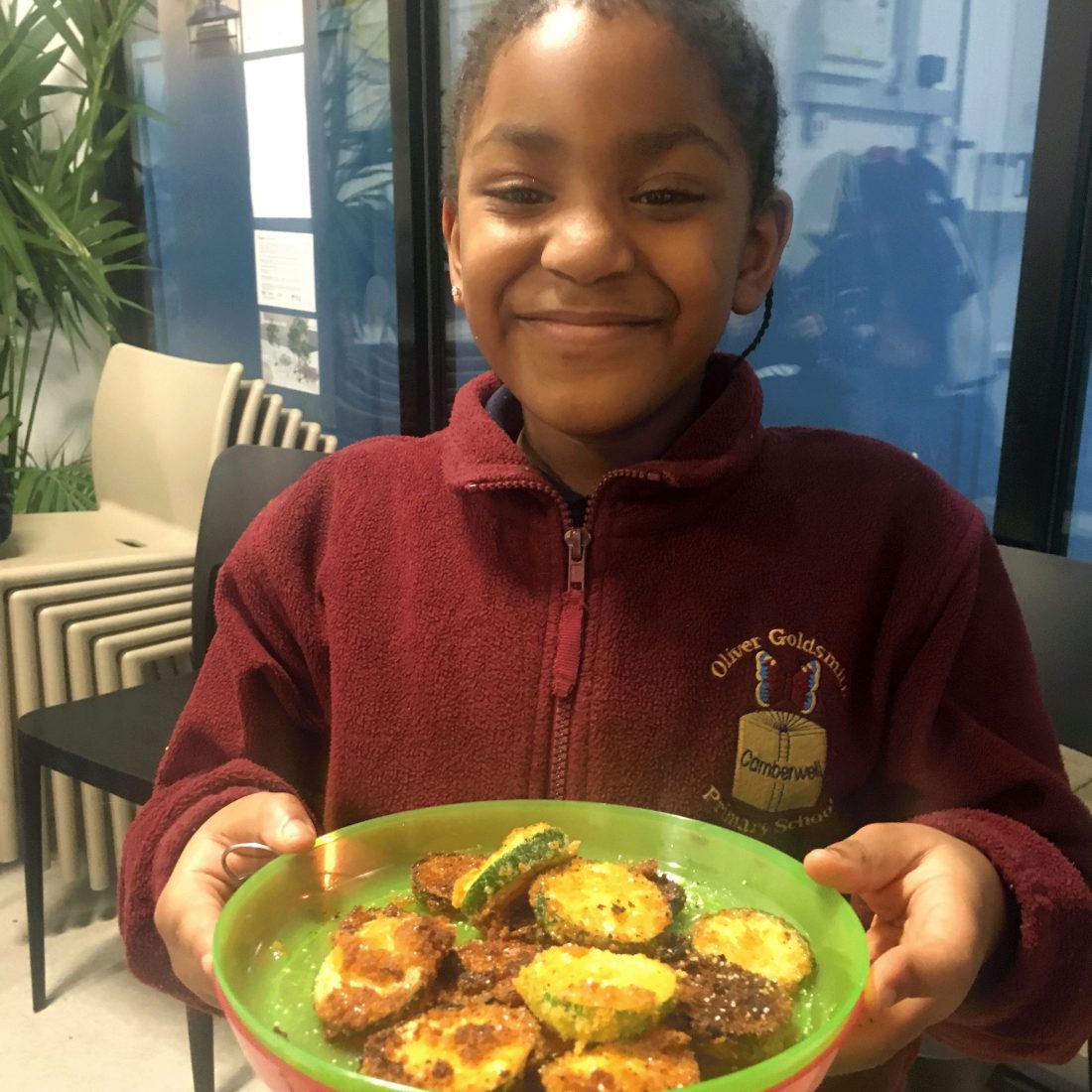 WEEK 13: COURGETTE CHIPS
In an attempt to get the children to try more vegetables, we made courgette chips.
The children enjoyed the process, as there are many steps to go through before frying; chopping, salting, drying and then coating. Some of the children didn't like the taste of the actual courgette and just decided to eat the breadcrumbs around it.
We kept modifying our breadcrumb seasoning to improve the taste and it was nice to see some children enjoying a slightly healthier snack.
We did a lot of cooking in 15 weeks – here's what we made:
Week 1 – Veggie Stir Fry
Week 2 – Sweetcorn Fritters
Week 3 – Veggie Fried Rice
Week 4 – Pancakes
Week 5 – Omelettes
Week 6 – Wraps
Week 7 – Banana Fritters
Week 8 – Spiced Apple Juice
Week 9 – Vegetable Pasta
Week 10 – Gingerbread House
Week 11 – Omelettes
Week 12 – American Pancakes
Week 13 – Courgette Chips
Week 14 – French Toast
Week 15 – Veggie Stir Fry With Rice