Convergence Labs is an alternative learning space for young people which aims to platform experimental and innovative approaches to contemporary issues through creative exploration.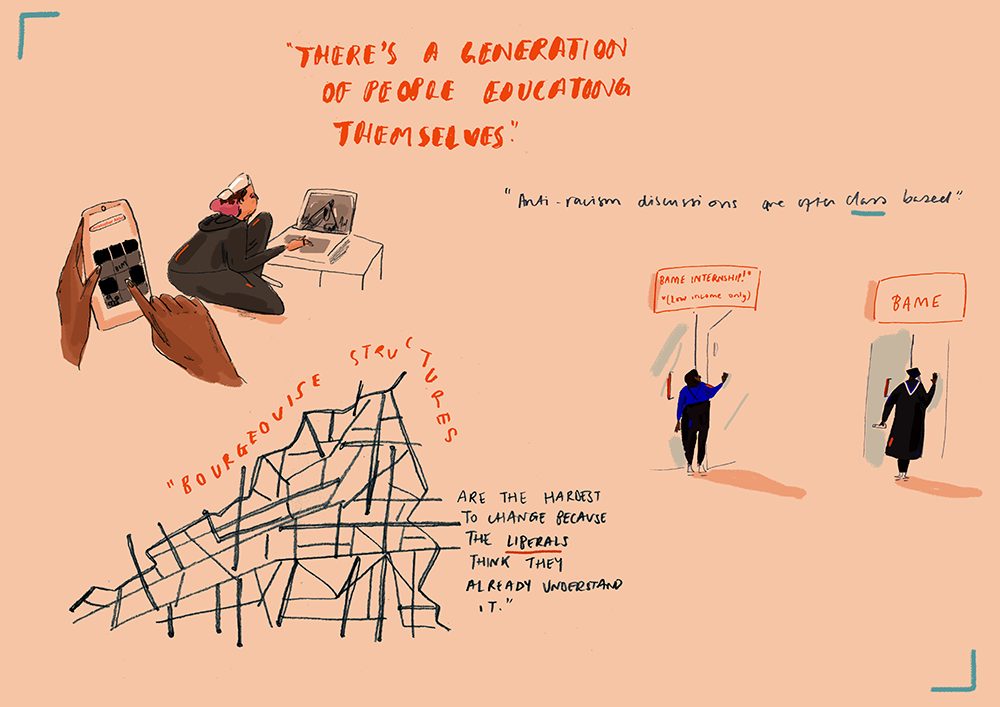 We commissioned illustrator Jess Nash to respond to our recent panel discussion examining the role of culture in sustaining anti-racism, Cultural Compensation Won't Sustain Anti-racism. The illustrations are an excellent pushing off point for topical discussions, and can be downloaded.
You can watch the original Convergence video on our YouTube channel.