We've put together ideas of gifts for your family, friends and loved ones this Christmas. Drop into the SLG Bookshop to purchase or shop online!
Books
Selected by Phoebe Blatton, book buyer for the SLG Bookshop.
Comrade Sisters – Women of the Black Panther Party – Stephen Shames and Ericka Huggins, £35
Six out of ten members of the Black Panther Party were women. This long-awaited photobook shares how these women of diverse ages and backgrounds were not only at the forefront of political protest, but central to building communities and enacting social justice. The publication includes photographs by Stephen Shames, text by early Party leader Ericka Huggins, a foreword by Angela Davis and an afterword by Alicia Garza as well as the personal recollections of over fifty women members of the Black Panther Party.
Public House: A cultural and social history of the London Pub – David Knight & Cristina Monteiro, £18.99
Vintage Britain: The London Pub 1900-1960, £18.95
For many up and down the land, the pub is synonymous with Christmas, and for those who love nothing more than heading to their local during the holidays, this is the perfect gift. Tracing centuries of history from opulent former Gin Palaces to community-owned pubs, a variety of writers reflect on the pub as a site of 'social fermentation'. And if the original drawings, photography and archive material contained within this book aren't enough to satisfy your pub-lover, why not also consider Vintage Britain : The London Pub 1900-1960 – a delightful new photobook from Hoxton Mini Press that is full of gorgeous images of tipsy Londoners at their best!
The Ancient Rain: Poems 1956-1978 – Bob Kaufman, £9.99
We love to celebrate poetry at the South London Gallery Bookshop and carry a broad range of titles that span the well-known to the avant-garde. This Christmas, we've picked The Ancient Rain by Bob Kaufman (1925–1986) for our poetry recommendation. Kaufman was born in New Orleans of mixed Black and Jewish parentage and became a legendary figure at poetry readings in the early days of the San Francisco renaissance of the 1950s (he coined the term 'beatnik'). This volume includes previously uncollected poems written prior to a ten-year vow of complete silence that lasted until 1973 and newer work composed in the years 1973-1978. A very special reminder of the power of words – and of repose.
The Woman Who Killed The Fish – Clarice Lispector, £12.99
This year, we were delighted to discover that Clarice Lispector – the late Brazilian cult author – also wrote for children! This beguiling book, which she wrote for her own son, draws together all the animals she loved—cats, dogs, lizards, chickens, monkeys and rabbits – and delivers four laugh-out-loud stories for children (and adults) of all ages to enjoy. Capturing the beauty of the everyday, the wisdom and mystery of her writing abounds.
My Album – Meret Oppenheim, £42.00
A sumptuous treat of a book, this Autobiographical Album "From Childhood Till 1943" and Handwritten Biography is one of our favourite art books of the year. As the publishers note, much has been written about Oppenheim's career and her art, 'but little is known about the real person, who always remained secretive about herself and banned publication of any personal documents until twenty years after her death.' However, in 1958, Oppenheim put together this album, both a diary and a work of art that assembles photos, objects, notes and texts, as well as ideas and concepts for artworks. Reproduced in true-size colour reproductions, and for the first time translated into English, this book offers personal insights into the private life and thought of one of the Twentieth Century's most significant artists.
Florapedia: A Brief Compendium of Floral Lore – Carol Gracie, £9.99
Fungipedia: A Brief Compendium of Mushroom Lore – Lawrence Millman, £9.99
From the same series that brought us Fungipedia, a delightful A–Z treasury of mushroom lore (also available in-store), Florapedia is a charming tome that will certainly satisfy any botanists or green-fingered friends and family at Christmastime. There are more than 100 enticing entries contained within, providing new found knowledge, insight and different perspectives on flora from around the world.
The World is On Fire but We Are Still Buying Shoes – Alec Leach, £13.00
Dressed: The Philosophy of Clothes – Shahidha Bari, £10.99
Finally, for those questioning the excesses of this time of year, this thoughtful essay by former Highsnobiety Style Editor Alec Leach compels the reader to examine why we continue to buy so many clothes, despite all we know about fashion and its impact on the planet. Dressed : The Philosophy of Clothes is likewise, a 'thinking person's book about clothes', and 'unveils the hidden power of what we wear, addressing the deepest questions of who we are and how we choose to face the world.' Two must-reads for the fashion-conscious.
SLG Gift Membership – The Gift of Inspiration
OUR MEMBERS KNOW FIRST, PAY LESS AND ENJOY MORE
Treat yourself or a loved one to the gift of membership with the South London Gallery this festive season and support your local charity. Members of the SLG receive shop, café and ticket discounts as well as exclusive curator-led tours of the exhibitions.
Ticket discounts for all talks, films and events
Ticket discounts for SLG Skills creative workshops
10% off at SLG shops (excluding artist editions)
10% off all food and drink at the SLG's café-restaurant for you and a guest
Invitations to special Members' events including exclusive curator-led tours
Regular Members' updates about our forthcoming programme
By joining the SLG family you will help us continue to provide free entry to exhibitions and give children and young people access to free, inspirational activities that champion creativity through our education programme.   
Buy standard SLG membership here from £40 if you give annually or £55 for a one off payment
Make your gift extra special. For an additional £15 you will get a gift bundle wrapped up with a SLG tote bag, book and membership card gift box. Postage is included. 
Buy individual gift membership here – £70
Buy joint gift membership here – £90
Order by 16 December to receive in time for Christmas! 
For more information, please contact
Rosa Thorp
members@southlondongallery.org
020 7703 6120 
Read our terms and conditions for guidelines and details about Joint Membership, Gift Aid and VAT.
The South London Gallery is a registered charity, number 312160.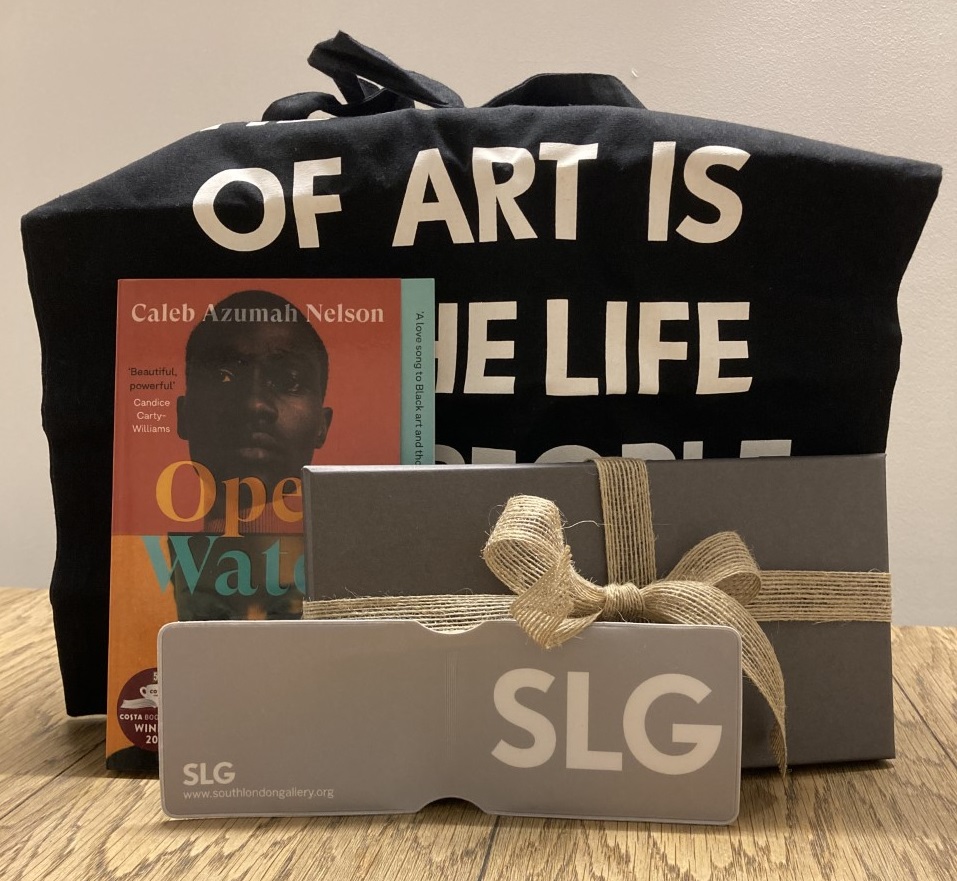 Gifts
Alice King's Ceramics, £13.00 – £25.00
Alice King makes ceramics by hand in her home studio in Dulwich, and delivers them to the SLG Bookshop personally after they're glazed and fired. Her beautiful handiwork is a favourite amongst visitors. She makes everything from mugs to bowls that come in neutral tones of white, blue and green. Our favourites are the mini jugs, but any would make a thoughtful gift.
Tanaka Soaps – £10.50
Leonara Manyangadze, the founder of Tanaka soaps, cold presses the ingredients for her bars by hand in a 6-week process. Her aim was to make a soap bar with as few additives as possible, all the ingredients being nourishing and intentional. Our pick is The Mushroom Bar, a nutrient-dense soap that uses Chaga mushroom. Chaga has the ability to restore elasticity to the skin and incites the restoration and regeneration of skin cells, with a unique form of betulinic acid which heals and moisturises irritated and inflamed skin.
Felted Wool Decorations – £8.75
Alongside the radical theory and independent literature, the SLG Bookshop also stock some more playful gifts! We fell in love with these wool decorations from WRAP, designed by artists Cari Vander Yacht and Elliot Kruszynski. WRAP worked with a Nepalese development project to produce 100% fair trade ornaments. The initiative supports local craftswomen and their communities. They're all too cute to pick a favourite but we've become attached to the cat with the cone on it's head!
Formation Co. Jewellery – £24.00 to £46.00
Kerry Galtrey makes each piece of Formation Co. Jewellery by hand in her East London studio, with an ethos towards slow production. The handmade nature means every piece in the line is subtly unique, making it the perfect special gift. Her values align with those of the SLG bookshop: the materials are ethically sourced and the designs are classic forms intent on longevity rather than seasonal trends. Our pick is the Jasper Arrow Necklace, a rare Dalmatian stone of bluish grey with dark markings, cut and polished into a statement arrowhead shape.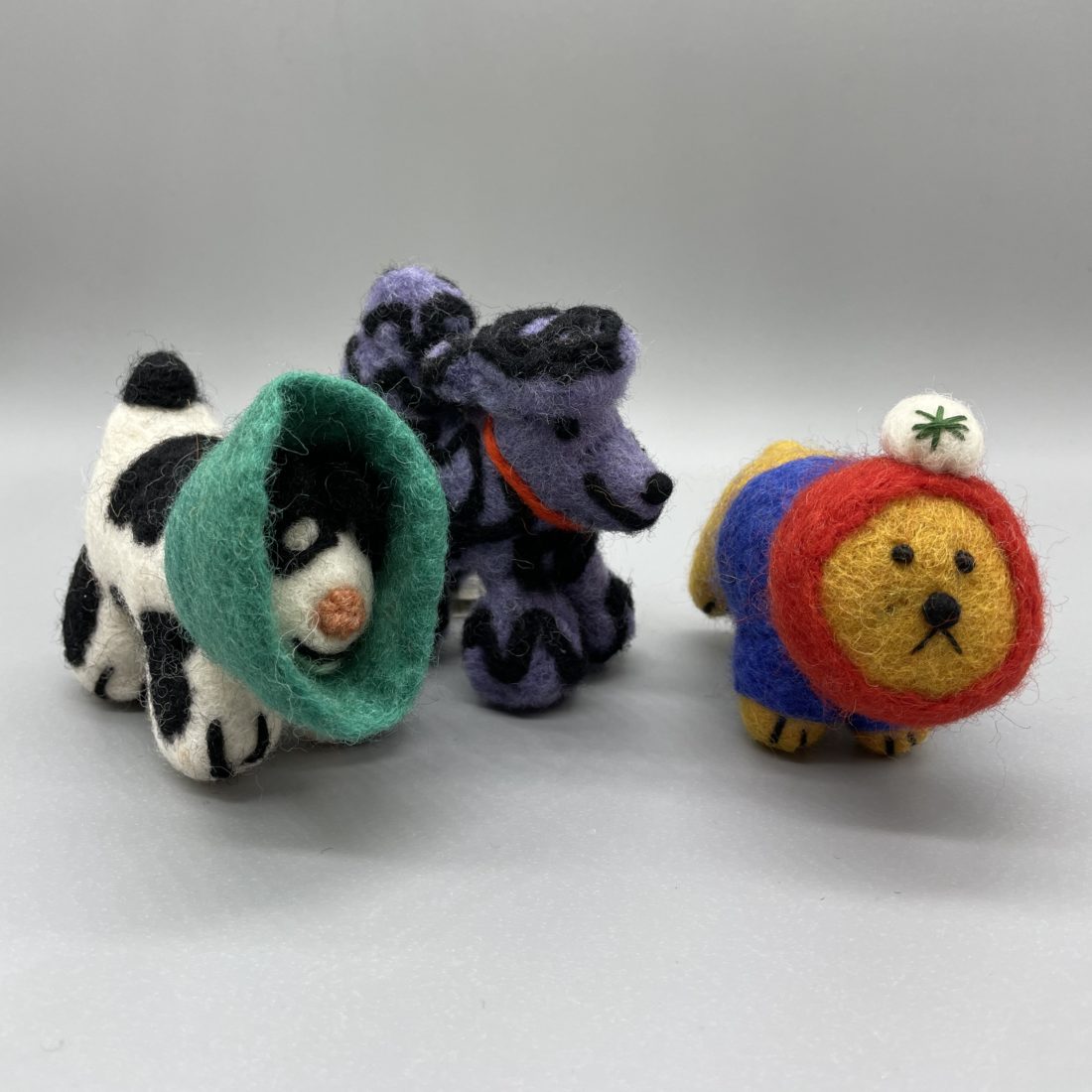 Artist Editions
Shop our limited edition artworks created exclusively for the South London Gallery.
Chila Kumari Singh Burman, Tiger my Jaan, 2021 – £300
Giclee print, hand finished with stickers and bindis
30 + 4APs, signed and numbered by the artist
Chila Kumari Singh Burman grew up helping her father with his locally renowned ice cream van business in 1960s Liverpool. Burman's practice playfully explores autobiography, identity and representation through combining the bright colours of advertising, and the aesthetics of the freewheeling 60s and 70s, with those of Hindu imagery and personal family ephemera, overlaid with tongue-in-cheek innuendo. Tiger my Jaan means 'Tiger my Love' in Hindi.
Rene Matić, Jesus is, Peckham, 2022 – £55
Digital print on fine bone china with 14ct gold detail
Edition of 50
This limited-edition cup and saucer is designed by British artist Rene Matić. Matić's practice engages with notions of 'Britishness', particularly a form of 'Britishness' that might attempt to deny or erase their existence. The image chosen for the design depicts graffiti on a shop shutter in Peckham which poses the question 'Jesus Is'. The phrase speaks to the central enquiries from their solo show at the SLG earlier this year – a search for meaning, redemption and salvation and the different ways people find this, whether spiritual or otherwise.
Paul Morrison, Asplenium, 2013 – £950
Screen print with 24 carat gold leaf
Edition of 45
Morrison enhanced the beautiful double-height space at the South London Gallery with a stunning wall painting in 24 carat gold leaf over two walls. Taking source material from his extensive collection of botanical drawings, Morrison renders an extraordinary combination of outsized plant life, furthering the play on interior and exterior views which characterises the space at the SLG.
Henrik Plenge Jakobsen, J'Accuse, 2004 – £15
Published by Bremerholm Press and South London Gallery, 2005
Composed by Henry Purcell and Henrik Plenge Jakobsen
This record was produced to accompany the exhibition J'Accuse, 2005, by Henrik Plenge Jakobsen. The exhibition included a sound-track of seventeenth century harpsichord and modern organ music composed by Henry Purcell and Henrik Plenge Jakobsen.
Plenge Jakobsen was inspired by J'Accuse, a newspaper exposé of racially motivated corruption in the French government. No other newspaper article had provoked such public debate and controversy or had such an impact on law, justice and society.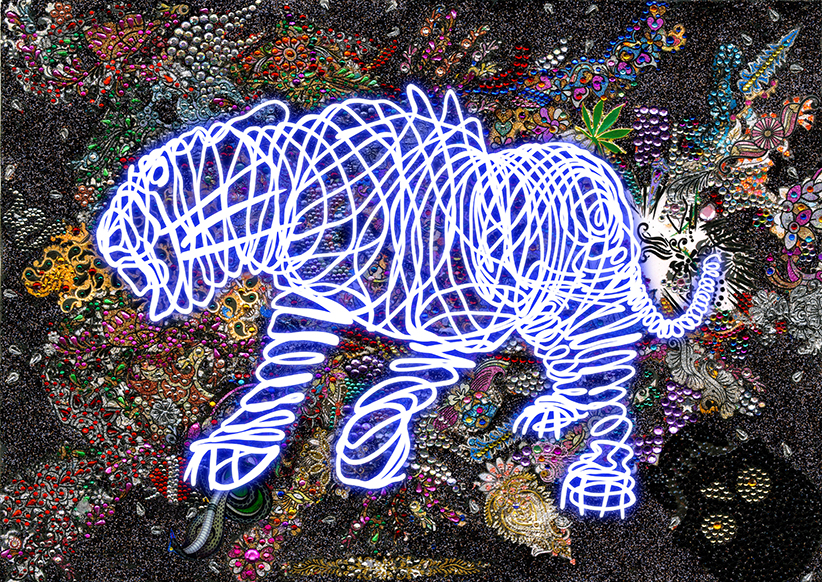 Get 10% off your purchases from the SLG Bookshop at our Late shopping event on Wednesday 14 December. We're open until 9pm. Visit the new Bloomberg New Contemporaries exhibition, take part in a pottery workshop and treat yourself to something festive in the café!