In August the SLG spoke to Nathan from Redemption Roasters – the UK's first prison-based coffee roastery, about their fantastic enterprise and delicious coffee.
Redemption Roasters supplies the South London Gallery's café – Crane's Kitchen, so if you enjoyed a coffee during your visit, you've already supported the cause.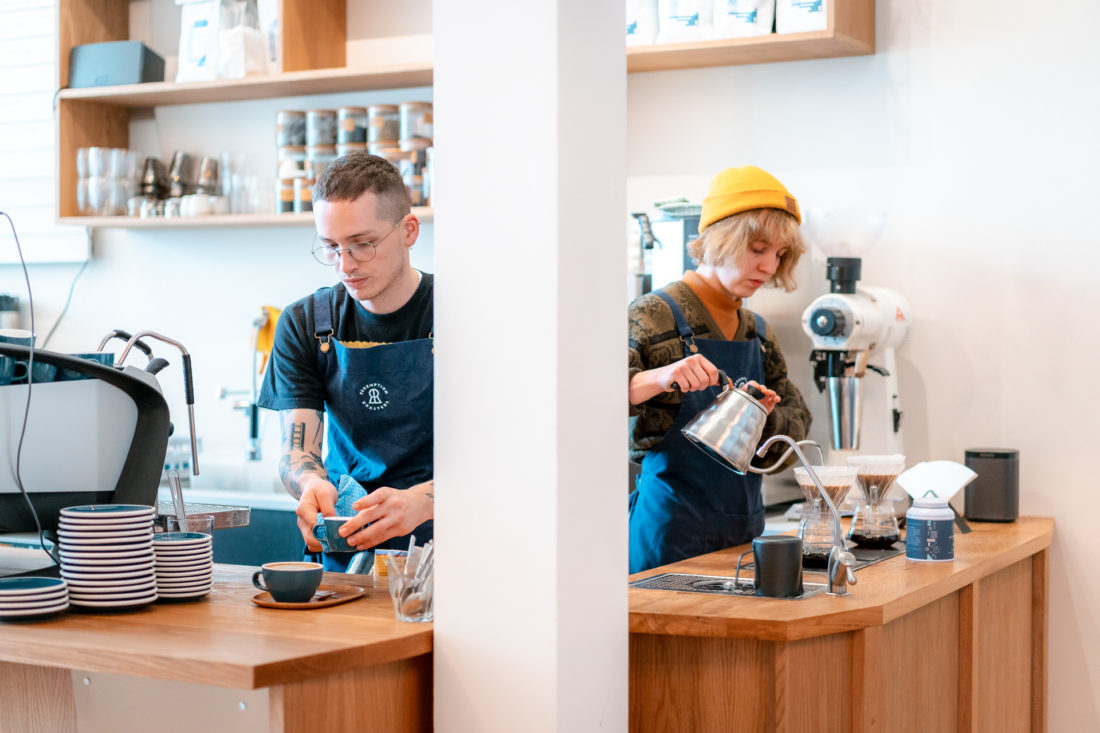 Tell us about the origins of Redemption Roasters.
Redemption Roasters is the brainchild of two university friends, Max and Ted. Max was working for a coffee wholesaler a few years ago when he was approached by the Ministry of Justice, who was interested in programs to reduce reoffending through barista training in their institutions. It was his friend and business partner Ted who suggested that they go even further and actually roast the coffee in HMP Aylesbury. To their amazement, the Ministry of Justice accepted the proposal and the rest is history.
How did the relationship with Crane's Kitchen and Social Pantry begin?
One of our investors was a local at Social Pantry Café in Battersea and immediately saw the potential for a relationship due to our alignment on values. Our wholesale team reached out and the relationships has been developing ever since. We now supply three sites in partnership with Social Pantry, at the SLG in Peckham, Battersea and at the Design Centre in Chelsea Harbour.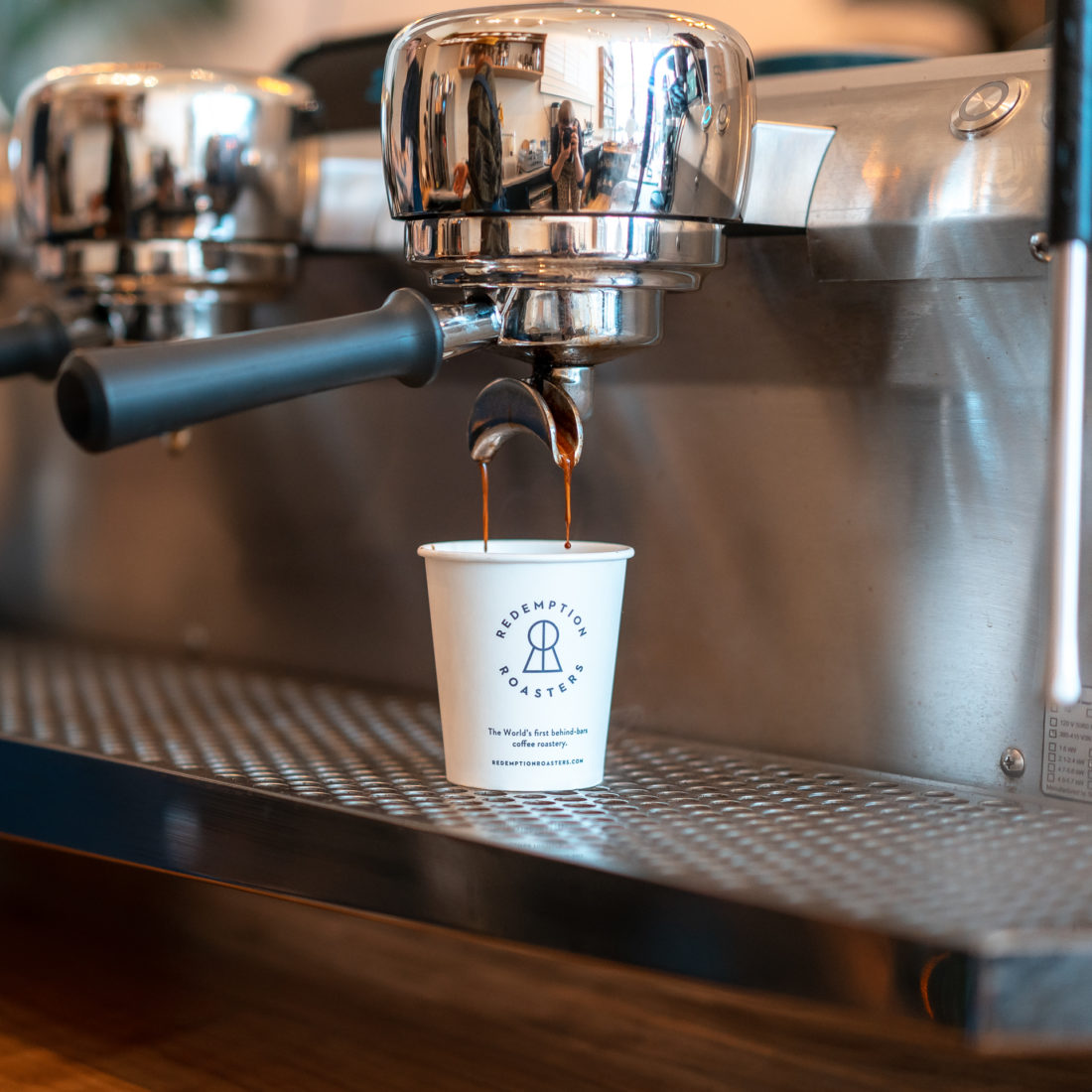 What prisons do you work with and why is this such an important part of your business? How do you build relationship with the offenders?
We currently roast all of our coffee at HMP the Mount, as well as running training academies at HMP Highdown and HMP Pentonville. It's important to us that the roasting process starts behind bars, as creating opportunities for offenders is at the heart of our mission. From speaking to our trainers who work in the prisons, the main feedback they get is how much more confident our graduates feel after going through the program. As well as imparting transferable skills, the courses also help them to feel more comfortable in social situations.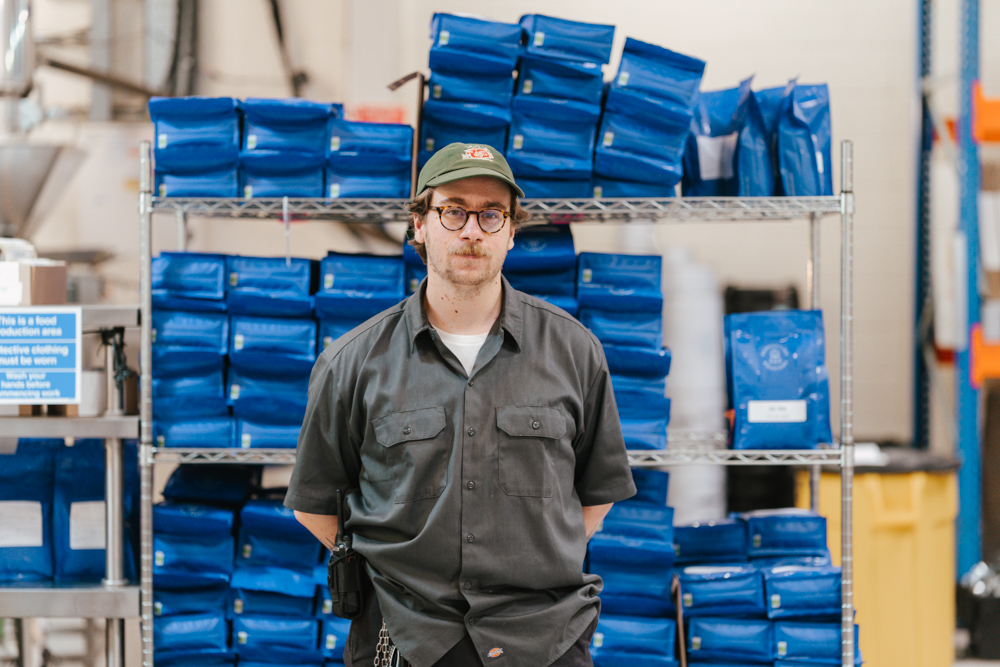 Redemption Roasters' community academy is now located in our new King's Cross HQ with two bespoke training rooms and high spec kit to give our students the best start as baristas.
Where do you do your training and what are the main outcomes?
In addition to our in-prison training at Highdown and Pentonville, we also train people at risk of entering the criminal justice system for the first time. Over five days, our community students are taught the same essential barista skills as our prison graduates. Our community academy is now located in our new King's Cross HQ with two bespoke training rooms and high spec kit to give our students the best start as baristas.
Do you have a favourite success story?
One of my favourite success stories is James, who went through our barista training program at Aylesbury. He really got the bug, often spending hours jotting down notes in his cell between sessions, and is now the head roaster for a company in Oxfordshire. James' success is a testament to how powerful coffee can be as a vehicle for changing lives.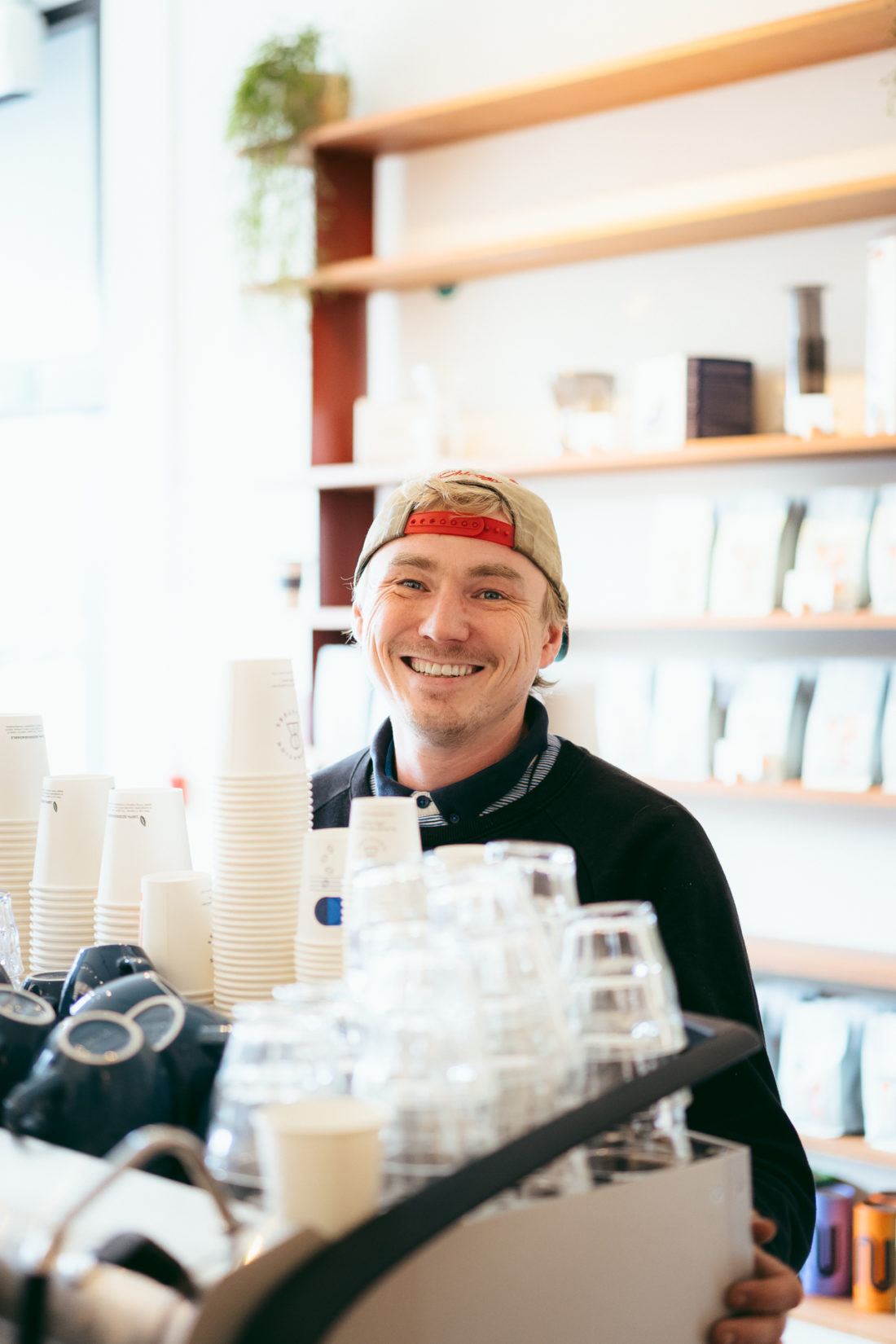 How do you decide where you want to supply your coffee and what other businesses you work with?
As a business, we're passionate about social impact and speciality coffee. Any business that is interested in either one of those things, or ideally both, is someone that we want to work with. We're really proud to work with a really diverse range of clients, from independent speciality cafes to big contract caterers to local neighbourhood Churches.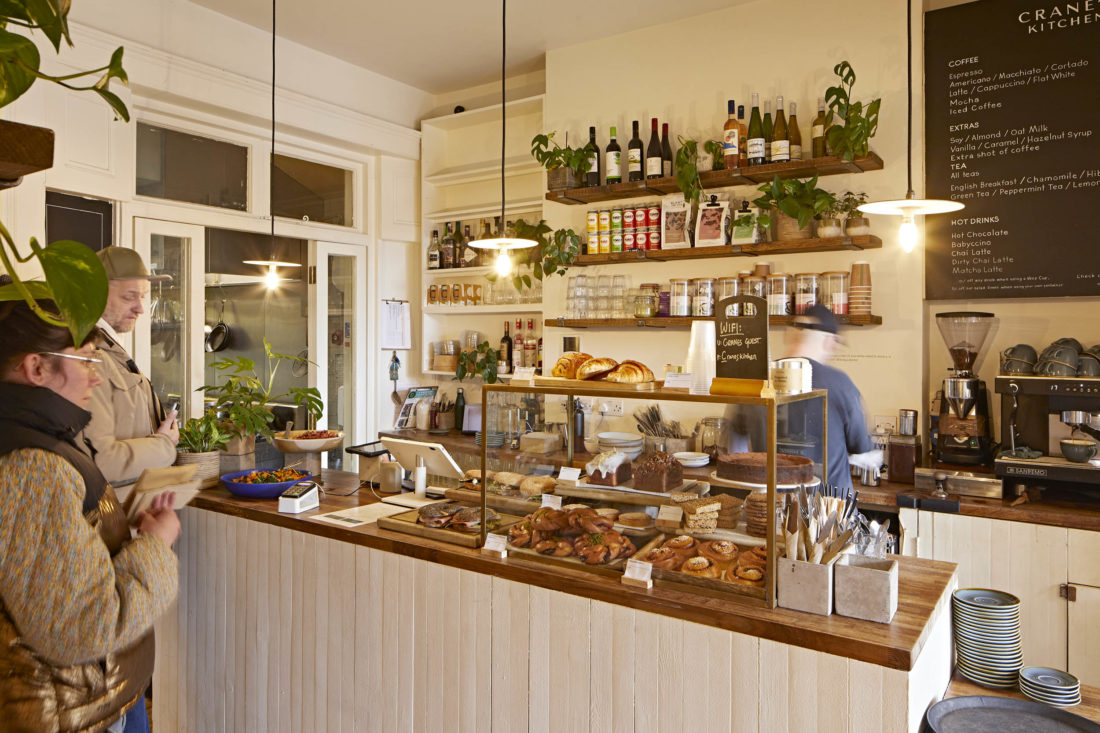 In your 2021 Founders Statement, you talk about the detrimental effects the pandemic has had on in-cell learning in prisons, with in-custody learners having to spend up to 23 hours locked inside their cells a day. What have you noticed since 2022, is this still the case? How have you had to shape and adapt your programme?
Unfortunately, despite the rolling back of Covid lockdowns in the UK, they are still a reality in many prisons. As I write this, one of the wings at The Mount is fully locked down due to a spike in Covid cases. Fortunately, these are now isolated events rather than the norm, and we have been able to resume face-to-face training. This was simply not possible at the height of the pandemic when much of our training was done via Zoom.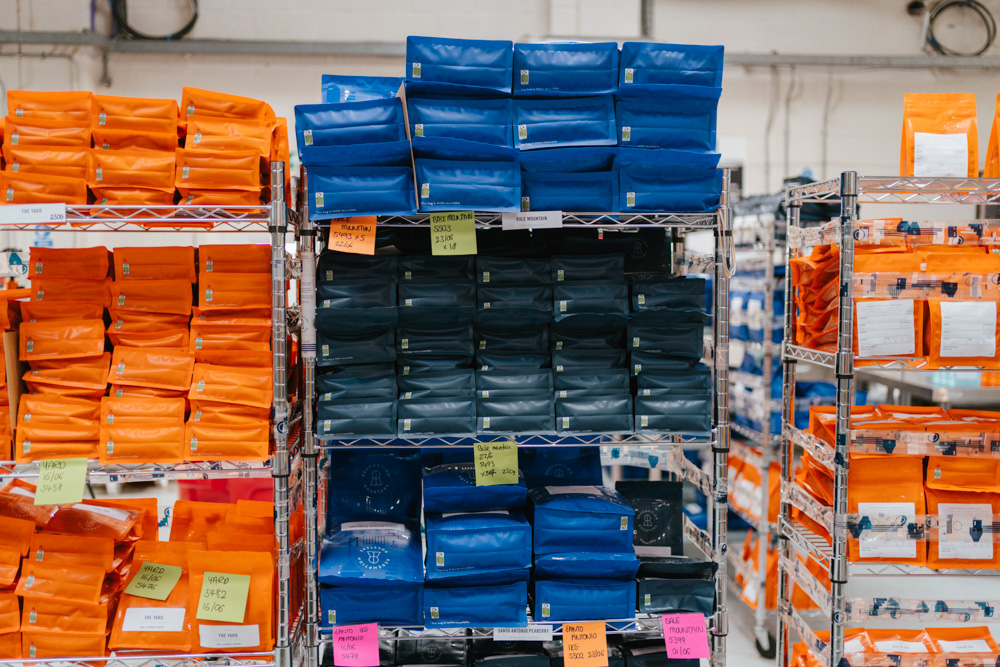 The best way to support us is to buy our coffee!
Lastly, how can people reading this show their support/get involved?
The best way to support us is to buy our coffee! We operate ten cafes across London, as well as a webstore where we sell all types of our coffee. If you're interested in a wholesale partnership with us, don't hesitate to email us at wholesale@redemptionroasters.com
@redemptionroasters on social
Crane's Kitchen is open on Tuesday 11am – 4pm, Wednesday 8.30am – 8pm and Thursday – Sunday 8.30am – 5pm with hot food being served on the weekend.