This map has been compiled by Southwark Culture Health and Wellbeing Partnership (SCHWeP) member Daniel Palmer
"I believe the road to better health starts with people knowing what their options are. This map plays an important part in the Southwark Culture, Health and Wellbeing Partnership's commitment to better highlight local services that may be overlooked due to their size, location, or lack of promotion.
The food businesses on this map hold a value that goes beyond simply being places to eat. When we feel isolated, marginalised, or disadvantaged, these are places we can go to socialise in relative safety while receiving sustenance and information – which are important elements to feeling at ease in one's community. It is natural to seek out the services and provisions closest to home. In most cases, they are businesses I've visited on my own Health & Wellbeing journey, or have come across through networking and research".
Daniel Palmer, member of the Southwark Culture, Health & Wellbeing Partnership
HEALTHY EATING
Those already on a meat-free journey are aware of the claim that "red meat – such as beef, lamb and pork – is a good source of protein, vitamins and minerals, and can form part of a balanced diet." However, we are also aware that "eating a lot of red and processed meat increases your risk of bowel (colorectal) cancer."
Bowel cancer is one of the most common types of cancer diagnosed in the UK. Most people diagnosed with it are over the age of 60.  If you'd like to know more, the NHS website outlines ways to reduce your meat intake:  https://www.nhs.uk/live-well/eat-well/red-meat-and-the-risk-of-bowel-cancer
The NHS website also provides information on the benefits of a Vegan/Vegetarian diet:
https://www.nhs.uk/live-well/eat-well/the-vegan-diet/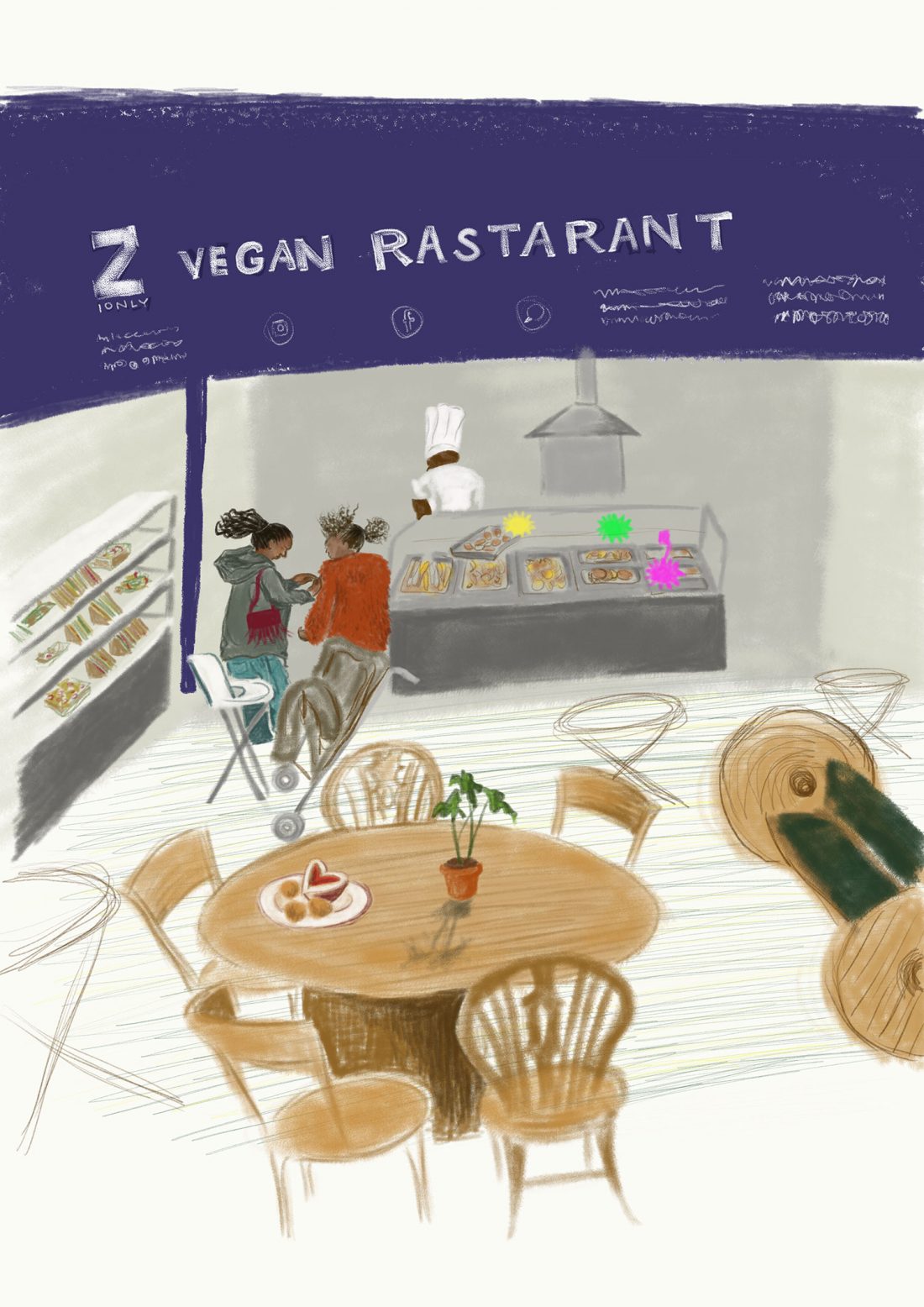 ZIONLY MANNA
Unit 41, Rye Lane Indoor Market, 48 Rye Ln, Peckham, London SE15 5BY
0207 277 8786
www.facebook.com/zmvegan
This restaurant is one of my personal favourites. When I first started on my meat-free journey there was nothing in the Peckham area that offered well-rounded and nutritious meals. Located inside of one of Peckham's landmark buildings, Rye Lane Indoor Market, Zionly Manna provides a welcome meat-free alternative to the many takeaways in the area, without compromising on flavour and portion sizes. Zionly Manna also provides fresh immune-boosting juices. Alternative meat-free food options that appeal to meat and non-meat eaters alike is a step towards improving the overall health of Peckham's population.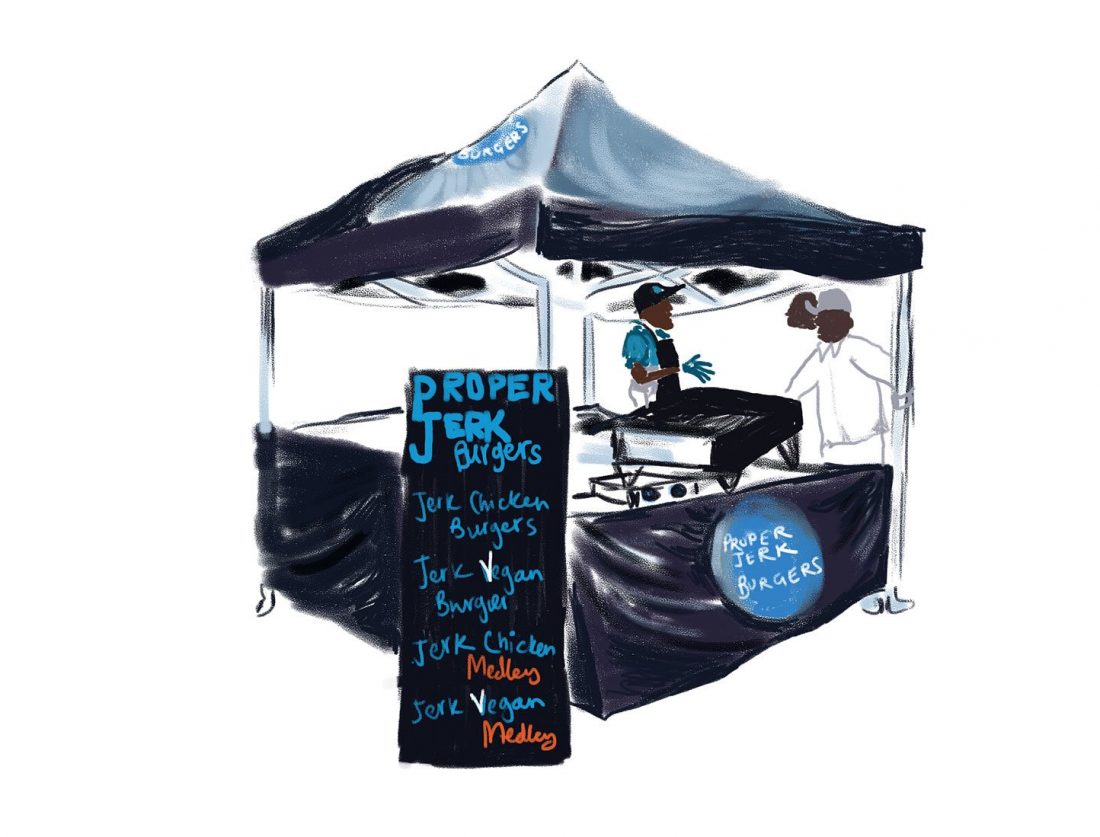 PROPER JERK LTD
The Food Van, Danby St, London SE15 4BX 
07577 449 979 
www.instagram.com/itsproperjerk/ 
In the summer, a good burger and space on the common to eat it are essential. Proper Jerk is a street-food vendor offering meat-free alternatives to their main menu. Their jerk veggie burger, packed with spinach leaves, plantain, onions and Proper Jerk's signature jerk sauce, is a true flavour-filled belly-filler!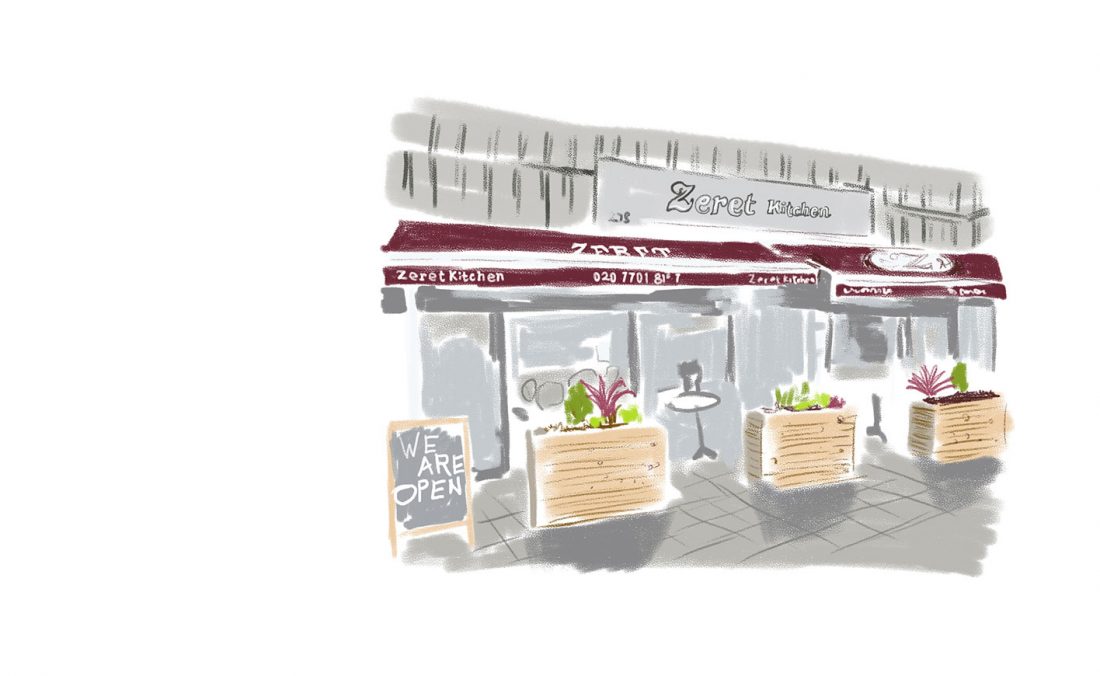 ZERET KITCHEN
216-218 Camberwell Rd, Camberwell, London SE5 0ED 
02077018587 
www.zeretkitchen.co.uk 
Zeret Kitchen was the first Ethiopian restaurant I visited. When you dine at an Ethiopian restaurant, you truly get to eat the rainbow. "Platter" is the word of the day when you visit such an establishment – you may not want to share your plate, though! The vegan Ethiopian menu is perfect in its balance of herbs, spices, proteins (peas, lentils and beans) and fresh vegetables.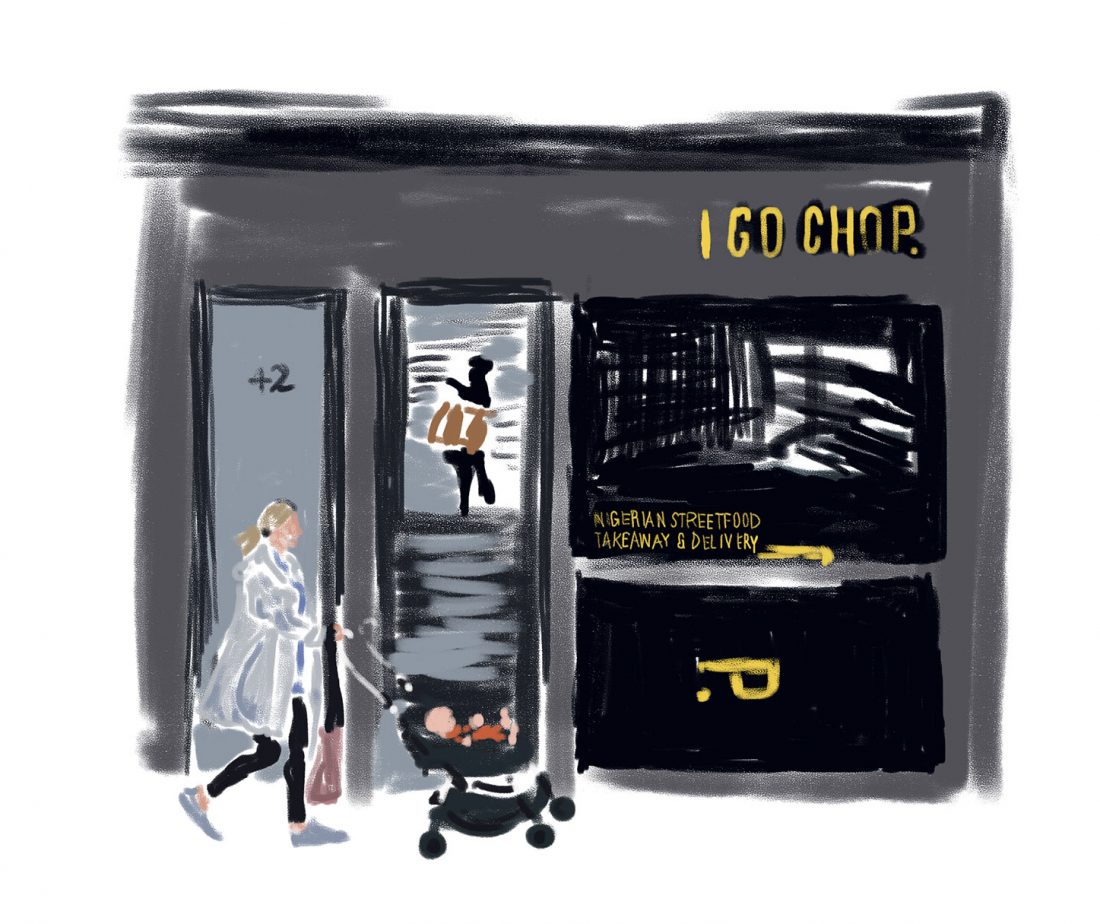 I GO CHOP
46 Camberwell Church St, Camberwell, London SE5 8QZ  02035814496 
www.igochop.com 
Nigerian food and meat-free are not typically found in the same sentence! However, I GO CHOP was a  god-send when I discovered that they had a vegan combo that consisted of Jollof Rice, Plantain, Beans and Yam Porridge  I know – carbs x 1000! But when you need slow-burning fuel to get you through a day (or evening) of pressing t-shirts, you can't go wrong with this meal deal.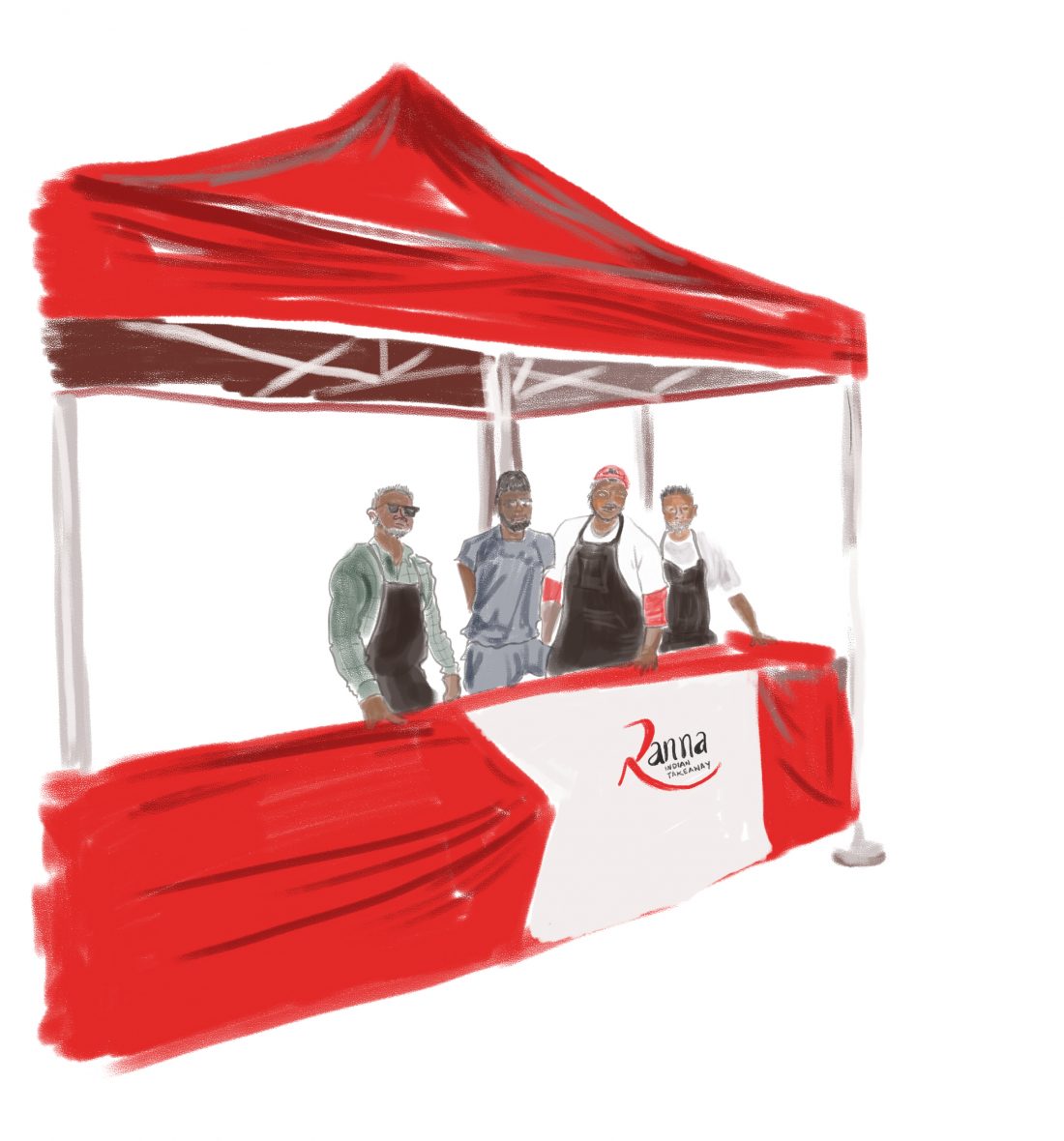 RANNA INDIAN (FORMERLY ROBERTO'S CAFE)
352, 354 Old Kent Rd, London SE1 5AA 
02077014646 
www.ranna.co.uk 
A few steps from Burgess Park, Ranna provide Old Kent Road with spicy and colourful meat-free alternatives to their flavoursome meals.  In honour of Roberto's faithful customers, Ranna also continues to provide vegetarian and vegan alternatives to their breakfast menu items.  When I had a studio at the Aylesbury Enterprise Centre, my breakfast and lunch were often provided by the great staff at this café-turned-restaurant. I even booked business meetings here at times… any excuse to eat!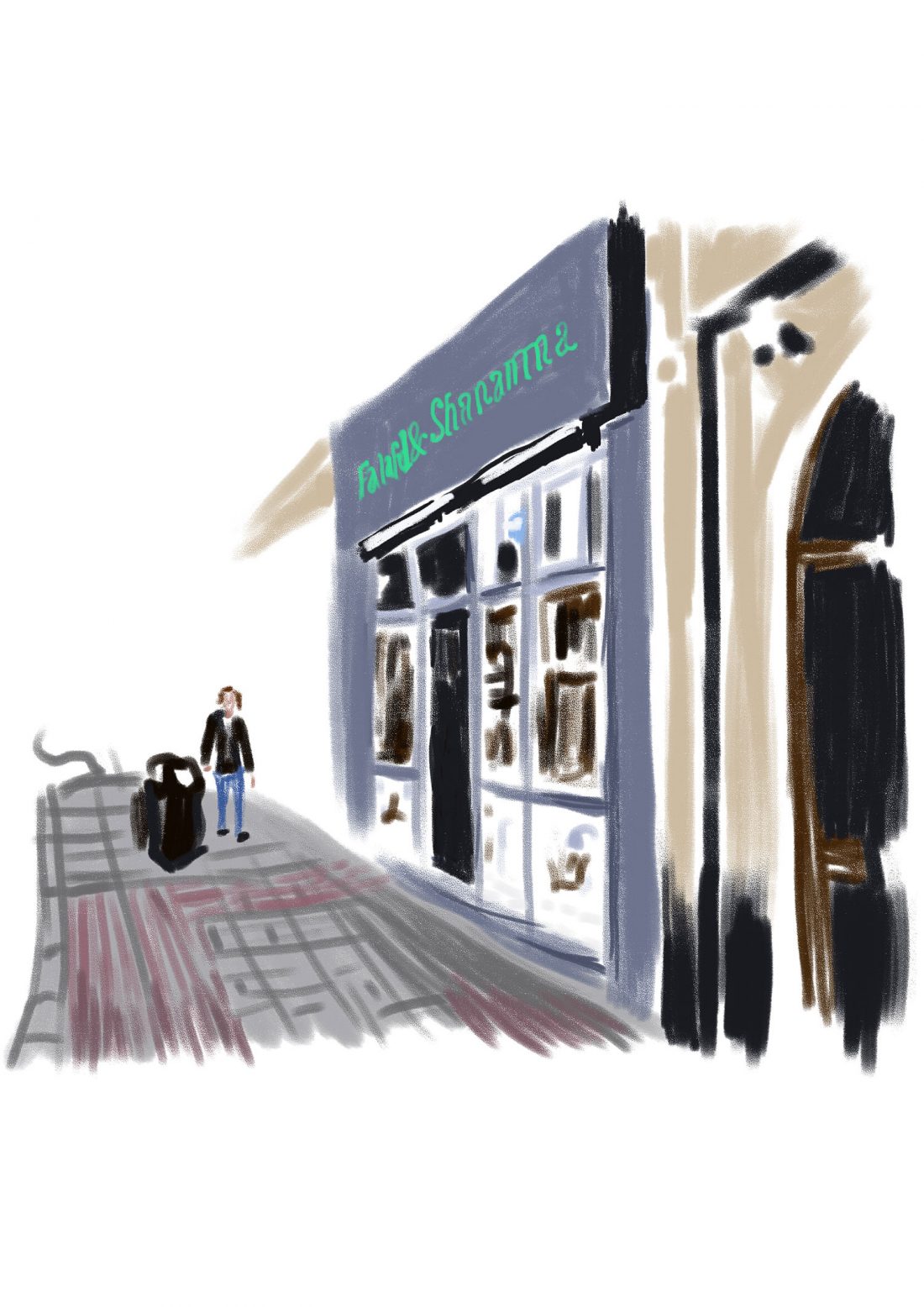 FALAFEL & SHAWARMA LONDON
27 Camberwell Church St, Camberwell, London SE5 8TR 
07910 000 108  
It was here that I fell in love with the falafel wrap. Adding all the salads and hummus are essential!  This Lebanese takeaway restaurant provides freshly cooked dishes for meat-eaters and veggies, alike.  During the summer months, lunchtime queues extend out into the street, which is the kind of testament to quality and popularity that money can't buy.
ABOUT
The SLG is a member of the Southwark Culture, Health and Wellbeing Partnership (SCHWeP). SCHWeP is an innovative partnership model which brings together and mobilises the health and cultural sectors to enhance the health and wellbeing of residents in Southwark. The cross-sector network of over 150 members, with a core group of around 50 passionate individuals and groups of all different shapes and sizes from across the borough, includes local cultural groups, larger cultural institutions, individual creative practitioners, health professionals and statutory partners from the NHS and Southwark Council.
The SLG and SCHWeP members are working in collaboration to cultivate creative conversations that support the health and wellbeing of communities across Southwark.
Visit the Southwark Council website for more information about the partnership: https://www.southwark.gov.uk/southwark-creates/networking/culture-health-and-wellbeing-conversation
Daniel Palmer has a background in graphic design, print and photography and is the co-founder of wellbeingse15.org. He has been involved in health, wellbeing and heritage projects and partnerships for over 10 years, and believes the  Southwark Culture, Health & Wellbeing Partnership (SCHWeP) offers a real-world and ongoing means for providing cultural education and information, alongside work experience and work opportunities,  within the borough. By drawing together expertise from within the health, culture and arts sectors,  SCHWeP offers a resource that people locally and beyond can use to improve their physical and mental wellbeing.