REcreative Film School, November 2016
Director Saeed Taji Farouky programmed and delivered a five-day workshop for young filmmakers to coincide with Film Africa 2016. The sessions explored film styles including fiction, documentary, music video and art through practical workshops, screenings and talks by invited specialists working in the industry. It taught participants how to navigate the worlds of alternative and mainstream filmmaking, critically evaluate cinema as an art form, translate creative ideas into stories, and how to use a camera to tell those stories.
Saeed Taji Farouky has been making films since 1998. His work focuses on issues of human rights, conflict, and colonialism, often with reference to his Palestinian/ Egyptian background. In 2011 he was awarded a Senior TED Fellowship for his documentary work, and he recently completed a fiction commission for Channel 4's Random Acts. He has been teaching film and photography for over 5 years and was previously named an Artist-In-Residence at the British Museum and Tate Britain. His current documentary, Tell Spring Not to Come This Year follows one unit of the Afghan National Army over the course of one year to see what the war looks like through their eyes. It premiered at the Berlinale 2015 where it was awarded the Panorama Audience Choice Award and won best feature documentary at the One World Media Awards, one of the UK's leading awards for documentaries.
REcreative Film School 2016 Programme
DAY 1 – WHAT IS A STORY?
The session focused on the fundamental principles of a "story." Students introduced and discussed their film ideas, and they were guided through the first steps of making a film. Guest mentors: Richard Platt, actor and director and Dionne Walker, Producer.
DAY 2 – DIRECTING THE DOCUMENTARY
The session explored the ethics and practicalities of documentary filmmaking, and the moral grey area of manipulating the truth in cinema. This session focused on the creative process of developing a story, and practical discussions on how films get made. In the group, the students continued to develop their ideas and strategies experimented with cameras. With guest mentor: Ade Solanke, playwright and screenwriter.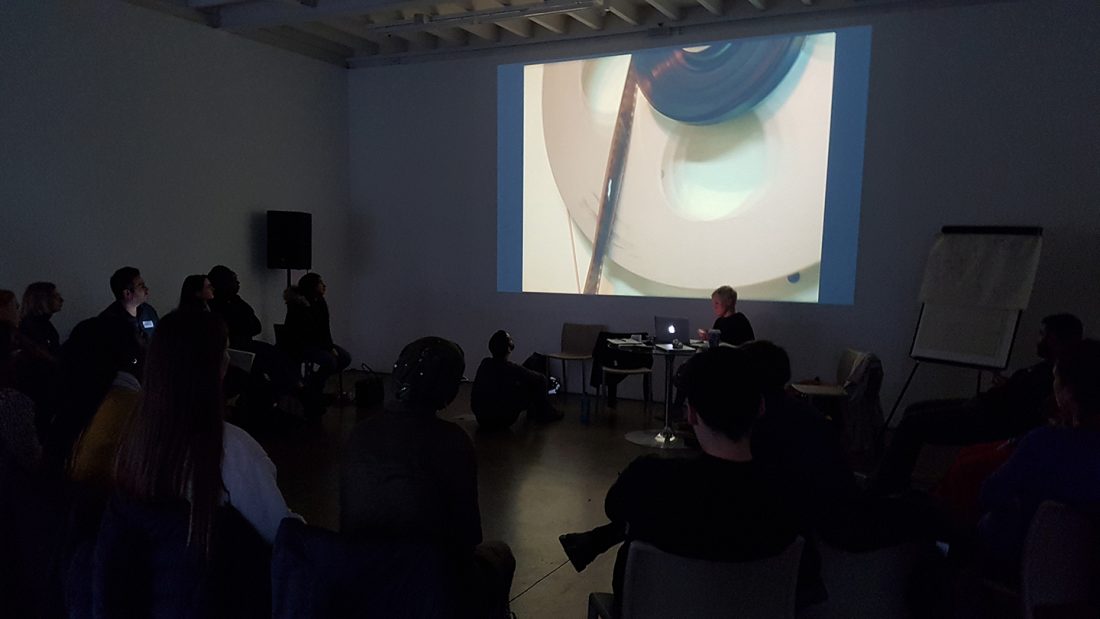 DAY 3 – IMAGINING OTHER WORLDS
This session looked at contemporary art and experimental filmmaking where narrative is not necessarily the most important part of the film. The students continued to develop their technical skills with cameras, exploring more advanced techniques. Guest mentors: Lucy Clout, artist and Kibwe Tavares, architect and director of Afro-futurist animation.
DAY 4 – AFTER THE IMAGE
This session explored the work of a radical artist filmmaker, as well as what happens after the film has been shot your film and editing begins. How can art films work to challenge fundamental ideas about identity? How do considerations about structure affect the way you tell your story and shoot your film? Technical work included how to use microphones and the creative use of sound in films.
Guest Mentors: Evan Ifekoya, artist and Jennifer Sheridan, editor and director.
DAY 5 – RELEASED INTO THE WILD
In this session, discussions were concluded about individual student's films by looking at the options available for distributing film, creative ways of using music, and collaborating with musicians. Guest mentors: Matt Carter, Head of Distribution, LUX and Mica Levi, singer-songwriter, and film soundtrack composer for Jonathan Glazer's Under The Skin.