REcreative Film School, November 2017
REcreative Film School 2017 was led by Saeed Taji Farouky, Director and Laura Wilson, Young People's Programme Manager, South London Gallery in collaboration with Film Africa 2017. The film school took take place at the South London Gallery across five sessions and was aimed at young filmmakers who would like to explore experimental filmmaking, scriptwriting and film theory.
Programmed and delivered by Saeed Taji Farouky and Laura Wilson, the sessions will explored a range of film genres including: feature film, documentary, music video and artists' moving image through practical workshops, screenings and talks by invited specialists working in the industry. The film school is an annual programme which enables participants to gain a basic practical experience of camera work, learn how to navigate the film industry, and develop their own unique storytelling voice.
Saeed Taji Farouky has been making films since 1998. His work focuses on issues of human rights, conflict, and colonialism, often with reference to his Palestinian/ Egyptian background. In 2017 he was selected as the Kevin Spacey Foundation Artist of Choice, and in 2011 he was awarded a Senior TED Fellowship for his documentary work. He has been teaching film and photography for over 5 years and was previously named an Artist-In-Residence at the British Museum and Tate Britain. His latest documentary, Tell Spring Not to Come This Year premiered at the Berlinale 2015 where it was awarded the Panorama Audience Choice Award. Emmy-winning producer Jamie Doran said "I have never come across a more emotional, gritty, authentic and brave film than this."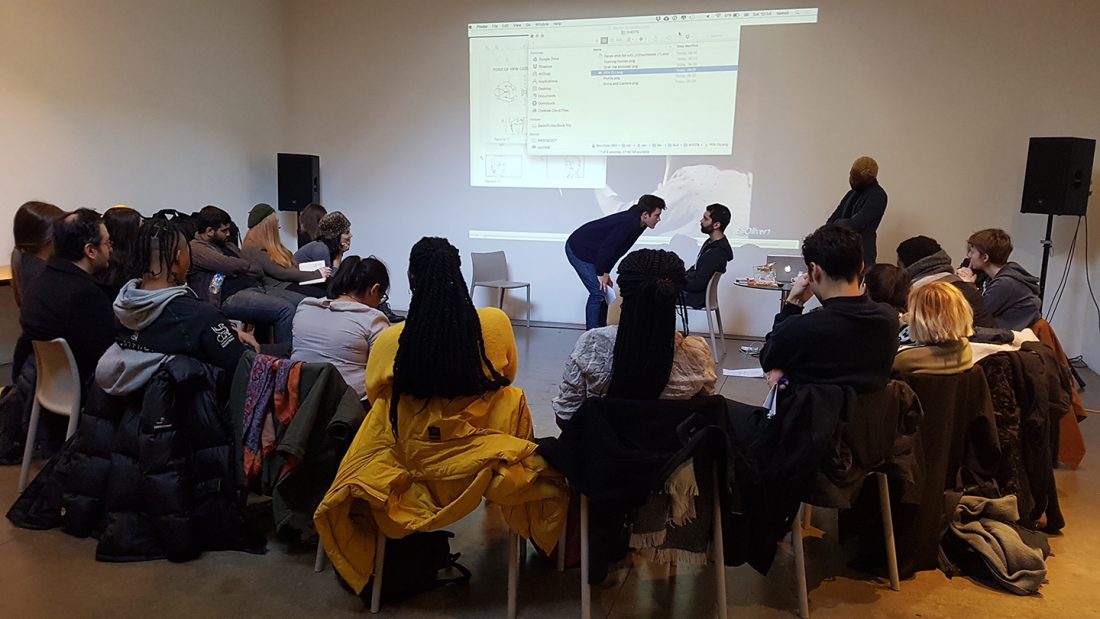 REcreative Film School 2017 Programme
DAY 1 – Saturday 4 November
With guest mentors: Frances Scott, artist and Dionne Walker, Producer.
DAY 2 – Saturday 11 November
With guest mentors: Lucy Clout, artist and Sally El Hosaini, Director
DAY 3 – Saturday 18 November
With guest mentors: Ade Solanke, playwright and screen writer and Sam Saeger, Head of Video, Parlophone Records
DAY 4 – Saturday 25 November
With guest mentors: Joseph A. Adesunloye, Director and Emiliano Battista, editor.
DAY 5 – Saturday 2 December
With guest mentors: Matt Carter, Head of Distribution, LUX and Mark Ariel Waller, artist.
Thanks to Olio Clips.