For this third online edition of Walk It Talk It, the SLG's monthly heritage tour, we take a stroll through Brixton.
Community garden manager, beekeeper and proud Brixtonite Carole Wright guides us around Brixton, focusing on locations of personal importance and exploring connections to local Black British history.
Carole thinks about how these places have changed and are changing, and encourages you to look up the names of the people and events mentioned to find out more about the hidden histories around us.
This edition of Walk It Talk It is illustrated by Reena Makwana.
Click here to find the route on Google Maps*, which includes the embedded illustrations and Carole's insight into the histories of each location.
Discover illustrations of the chosen points of interest below and the accompanying histories.
PLEASE NOTE
*If using on your mobile, please copy the link into your mobile browser rather than opening directly into the app.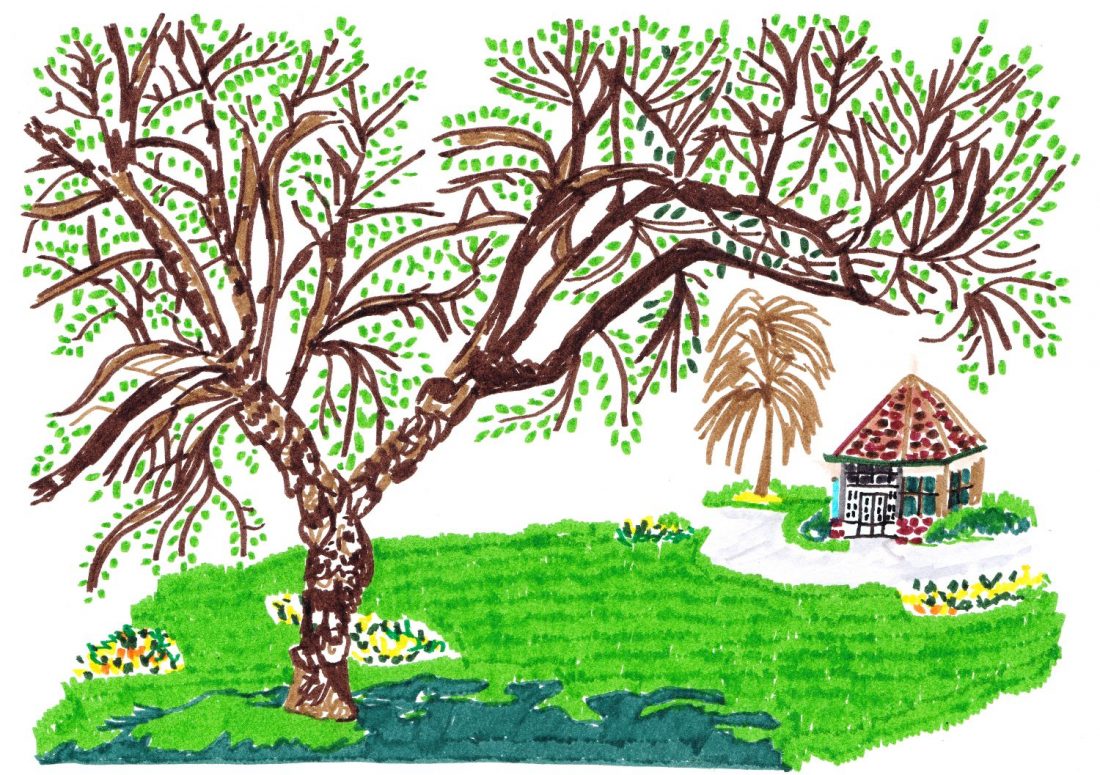 1. Myatts Fields Park
Mulberry Tree SE5 9LP 
One of my favourite Lambeth parks, Myatts Fields Park opened in 1889 on 14.4 acres of land given to the public by French Hugenot migrants. Fanny Wilkinson, the first professional woman landscape gardener and a suffragette, designed the park. Go and find the ancient Mulberry Tree: it's at the east end of the sunken garden. Knatchbull Road runs parallel.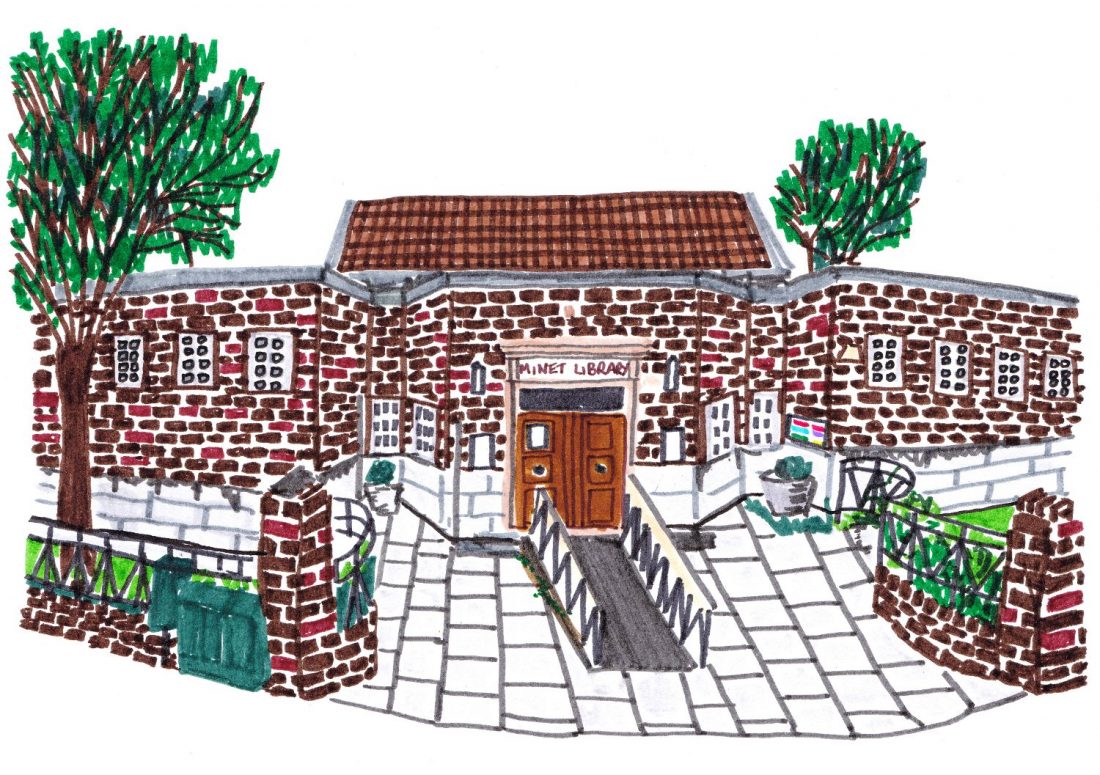 2. Lambeth Archives, Minet Library
52 Knatchbull Road SE5 9QY 
Minet Library was built by William Minet, who also donated the land for Myatts Fields Park. Home of Lambeth's archives and borough records, it is part of a campaign called 'Defend the Ten' to save it being turned into a gym with a few books in the foyer.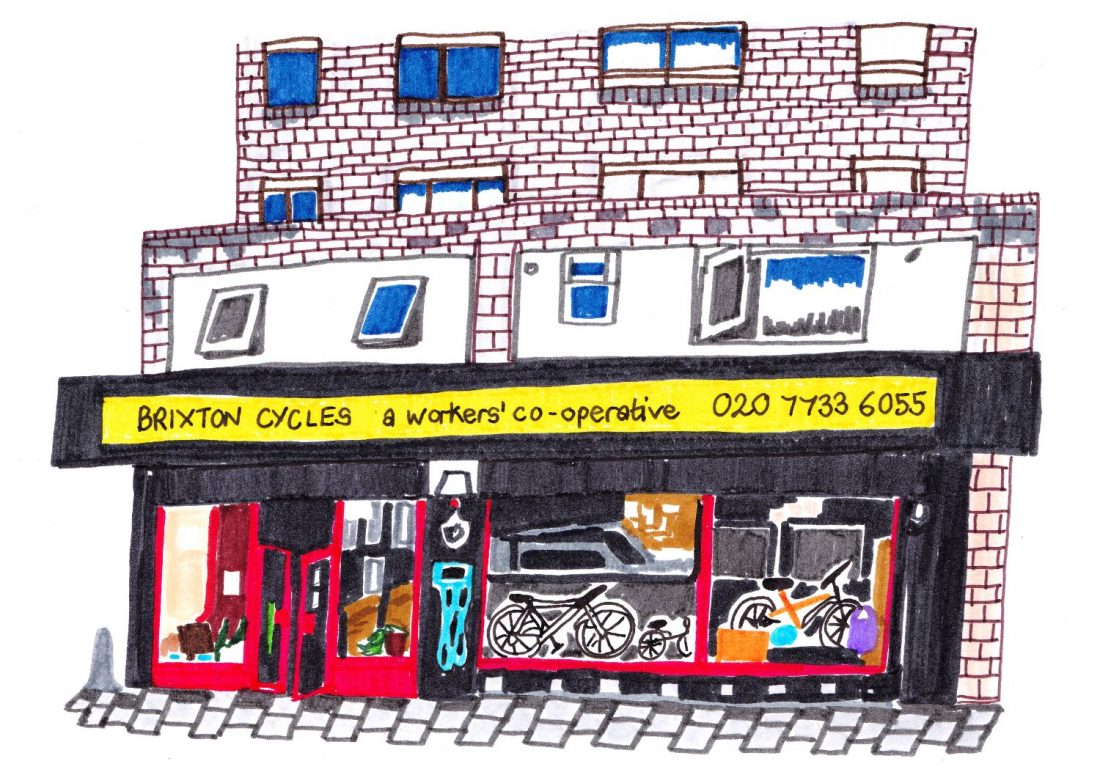 3. Brixton Cycle Co-op
SW9 6AG 
This bike shop is in its third location since its 1983 formation. One of the best worker co-operatives in the UK, it makes me proud to be a Brixtonite. A fundraising crowdfunding campaign raised £40,000 in less than a week to relocate them to their current home when their previous one was developed into luxury flats.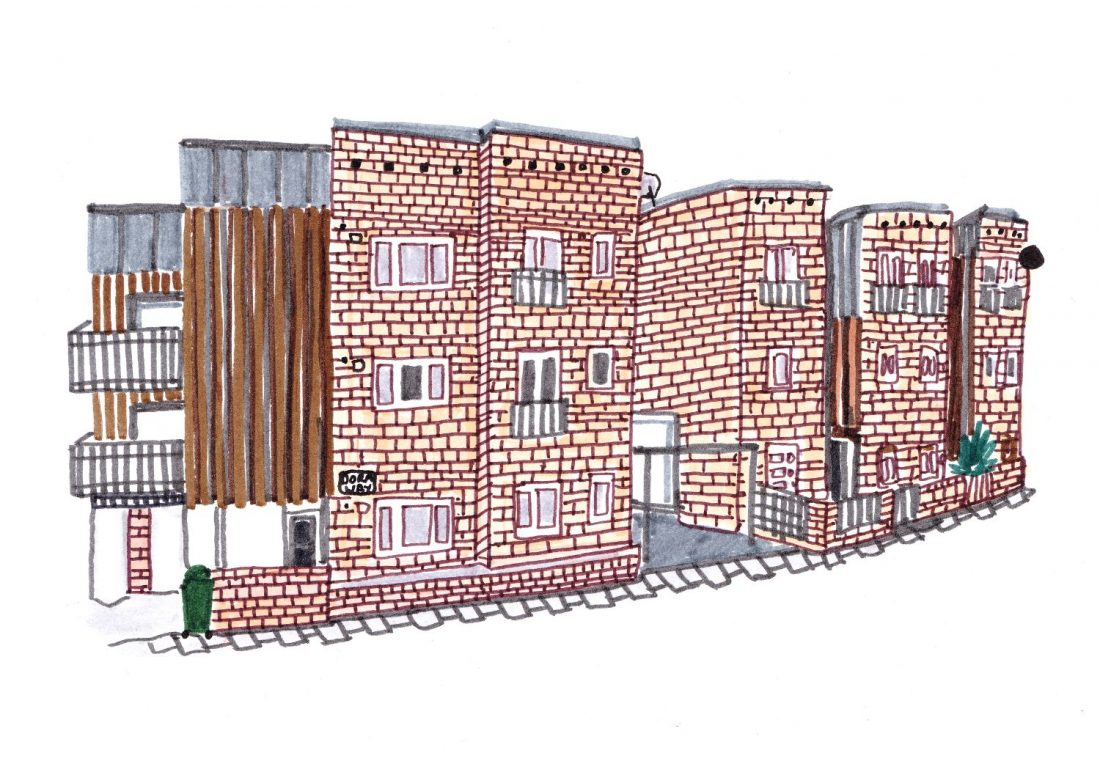 4. Dora Way, Angell Town Estate
SW9 7EN
I got to document, photographically, the work of Dr Theodora Boatemah MBE for seven years. One of the most inspirational housing activists of her generation, Dora's community project (Angell Town Community Project) led the residents' regeneration of the estate. Two streets are named in her memory.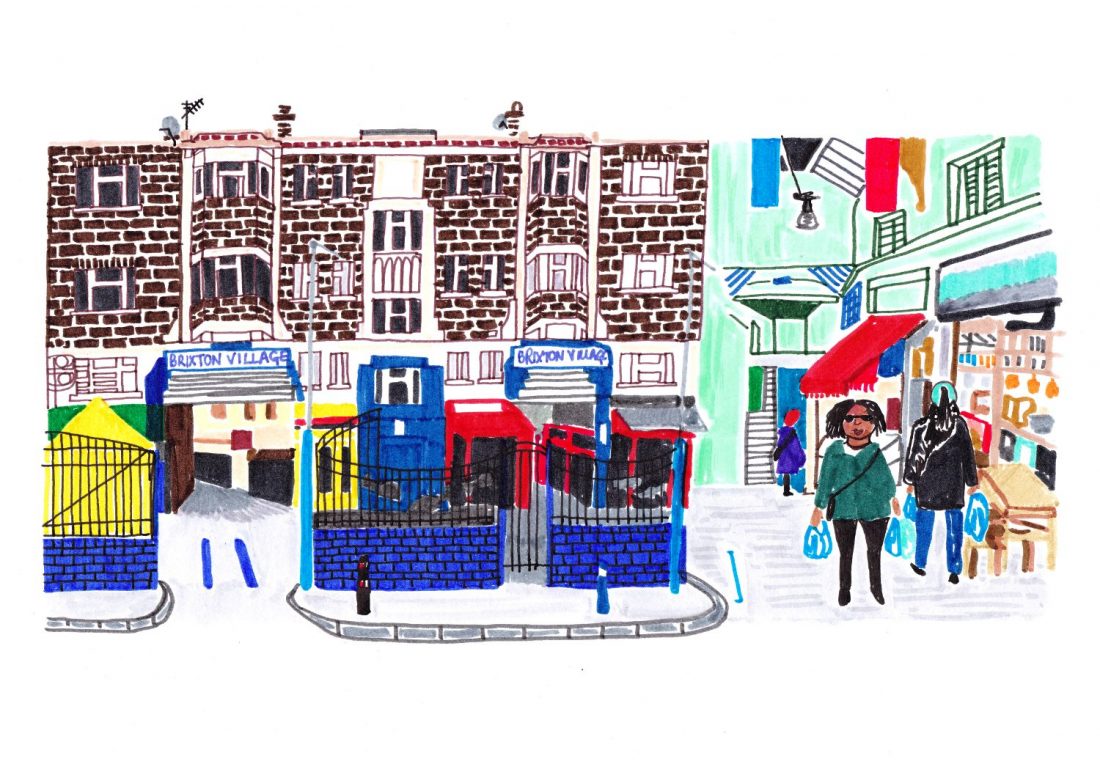 5. Brixton Market
SW9 8JY
No trip to Brixton is complete without going to the street market and covered arcades. Now a foodie destination, it's different to my teenage years of racist sus laws, uprisings and high unemployment faced by the children and grandchildren of the Windrush Generation.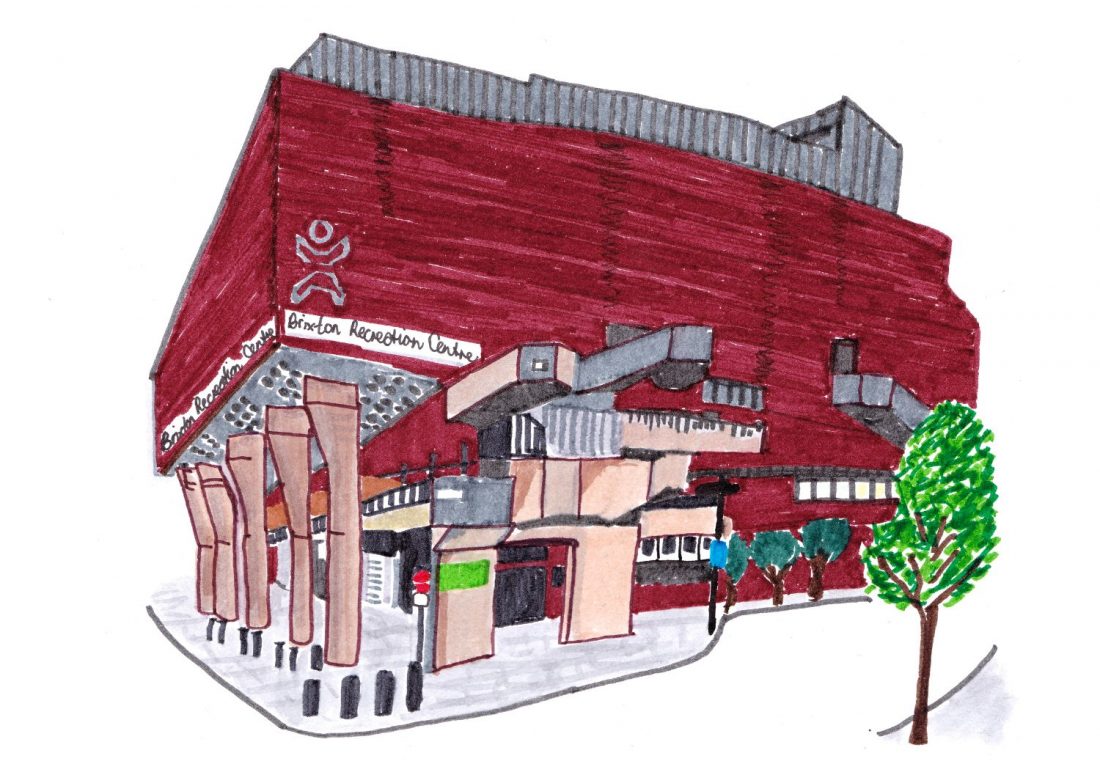 6. Brixton Recreation Centre
SW9 8QQ 
It's funny that this Grade ll listed building was designed by socialist architect, George Finch, a milkman's son from Tottenham, London. In 1996, Nelson Mandela made a historic visit here because Brixton was to many the centre of Black British culture. That has changed with gentrification.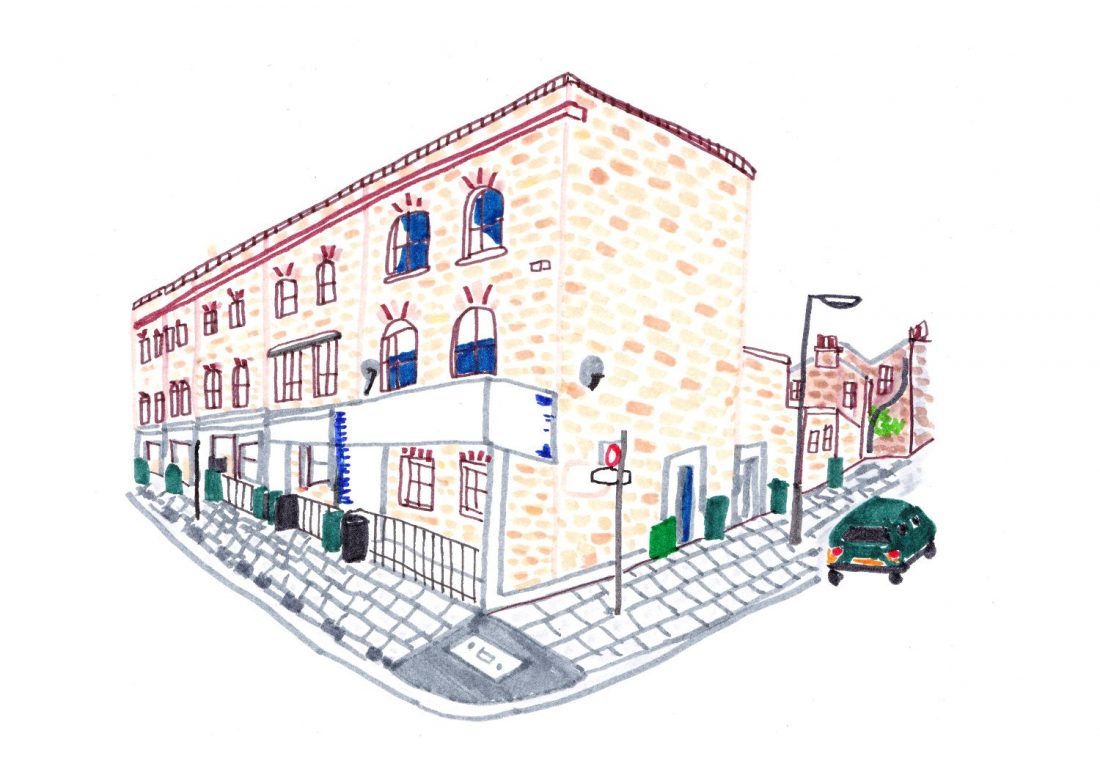 7. Olive Morris
121 Railton Road SE24 0LR
Look at this building. On what was once the 'Frontline'. This was where Olive Morris and others founded the Brixton Black Women's group and established Sabarr Books bookshop; way before she ended up on the Brixton Pound, a Lambeth council building and became a Google Doodle. She lies with the hopes, dreams and fears of her generation in Streatham Vale. She knew Black Lives Matter.