Artists and filmmakers Anna Merryfield and Shamica Ruddock host a series of evening meals at the Copleston Centre, East Dulwich, exploring personal archives through the act of sharing recipes, memories and meals.
The Archive is Personal brings together a group of Copleston Centre service users, including members of the Southwark Day Centre for Asylum Seekers, Peckham Rye Sings, Copleston Church and the Art Therapy group, around a communal table, exploring story-telling through the sharing of recipes and cooking together.
The commission will culminate in a short film co-developed by Anna Merryfield, Shamica Ruddock and participants from Copleston, to be screened in the Fire Station Archive from 22 September 2018.
With thanks to Rev. Edward Collier and the Copleston Church and Community Centre team, in addition to all who joined us for a meal: Ahmed, Anna, Ben, Elora, Evelyn, Gloria, Jennifer, Kaylaa, Maria, Neriah, Nour, Omar, Peter, Shamica, Theresa, Tracy, Viviline, Yvonne and Zainab.
The Archive is Personal is commissioned through the South London Gallery's critical heritage programme, Evidence of Us. Through long-term intergenerational projects, Evidence of Us seeks to position people as experts in their own heritage by foregrounding local knowledge and supporting otherwise under-explored histories to come to the surface.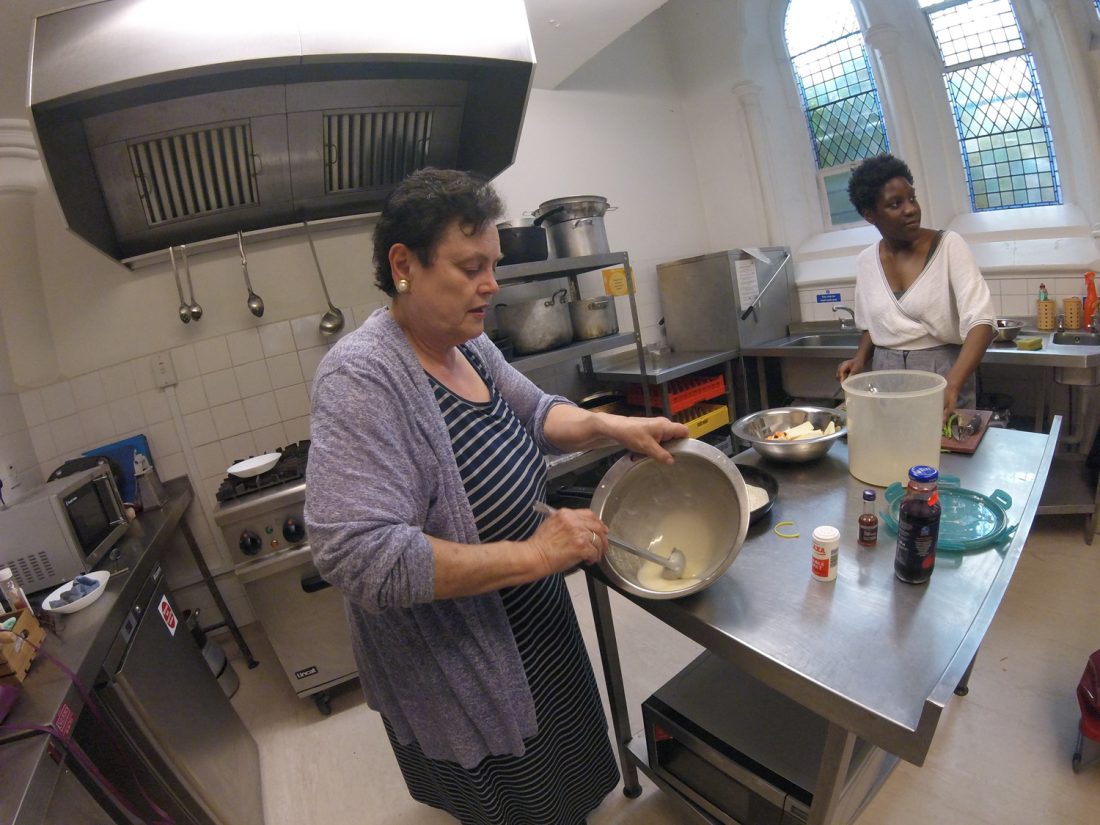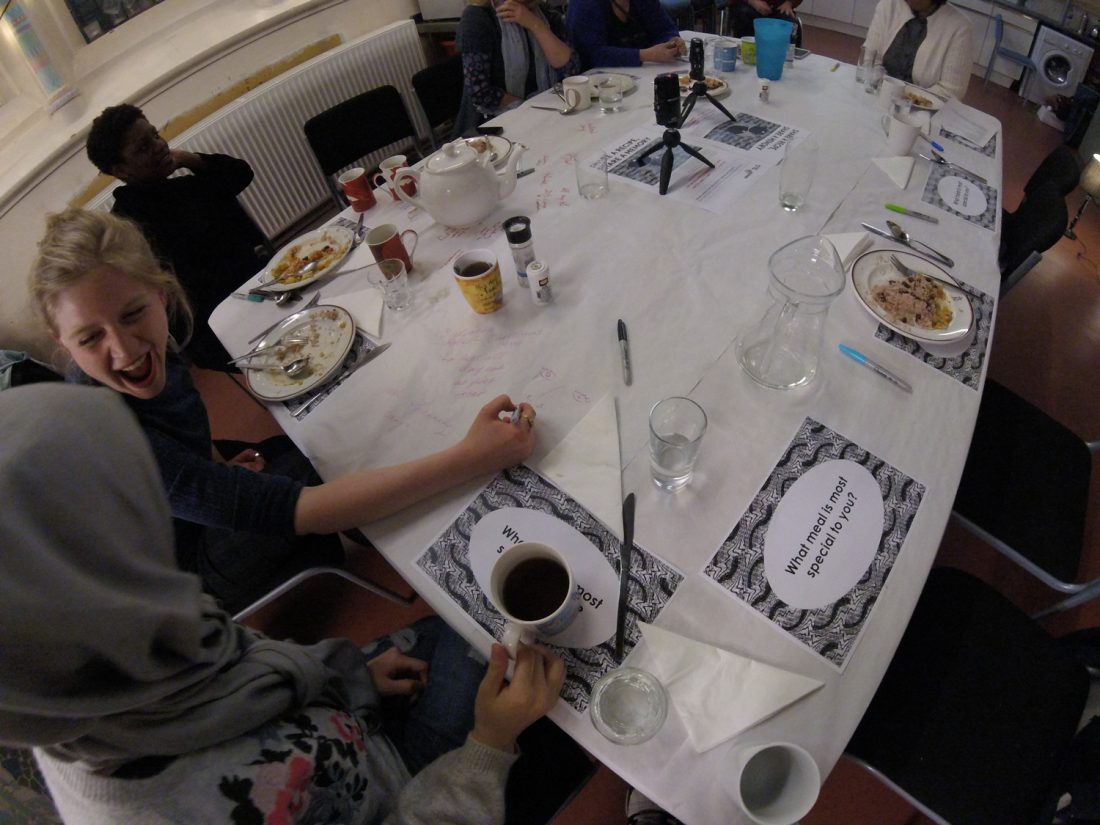 The Copleston Centre
The Copleston Church was built in the 1880s, at a time when south London was expanding rapidly, with a donation from Mr Peek (Peek Freans biscuits) who was concerned about the rapid construction of housing with nowhere to worship. Tucked away down a side street, the church drew a congregation from Champion Hill for the next century. In 1978 the building was extensively remodelled and converted into a community centre with a central worship area shared by the Anglicans and the nearby Hanover United Reformed Church. The congregation is multi-cultural and children are especially welcome.
BIOGRAPHIES
Anna Merryfield works across the disciplines of film, community engagement, social research and local media. Her artistic practice is informed by her social research and community work and this, in turn, is influenced by her artistic approach. She uses film to explore memory and identity in the hope of unveiling the personal stories behind larger social and political issues. Her background is in social anthropology and she believes in the importance of adopting an ethical approach in all aspects of her work, as well recognising the importance of the individual in every context.
Shamica Ruddock has a background in cultural heritage, specifically archives, collections and community engagement. They allow much of this experience to guide their artistic practice. They are interested in interrogating memory, the legacies we inherit and our tools for cultural preservation. With an awareness that mainstream media and many public institutions often maintain ownership over cultural representation, they seek to challenge this through reconfiguring relationships between stories told, and story teller.
Merryfield and Ruddock's joint practice stems from a shared desire to find new ways to communicate with issues relating to the social and the political. Together the two use sound, moving image and a collaborative approach in order to open up discussions across communities and hope to invite the possibility of change.
With thanks to the Copleston Centre.
Evidence of Us is supported by the Heritage Lottery Fund.