In February 2020 Dundee Print Collective's Scott Hudson and Amy Jones worked with the Big Family Press to collectively develop a font based on the architecture of Peckham and Camberwell.
Over the summer Scott and Amy developed the Type Town Trolley, a trolley containing a series of stamps and poster prompts, designed to be used as a portable, pop-up printmaking station.
In October 2020, Dundee Print Collective returned to lead printmaking workshops with Years 3–5 at Oliver Goldsmith Primary School.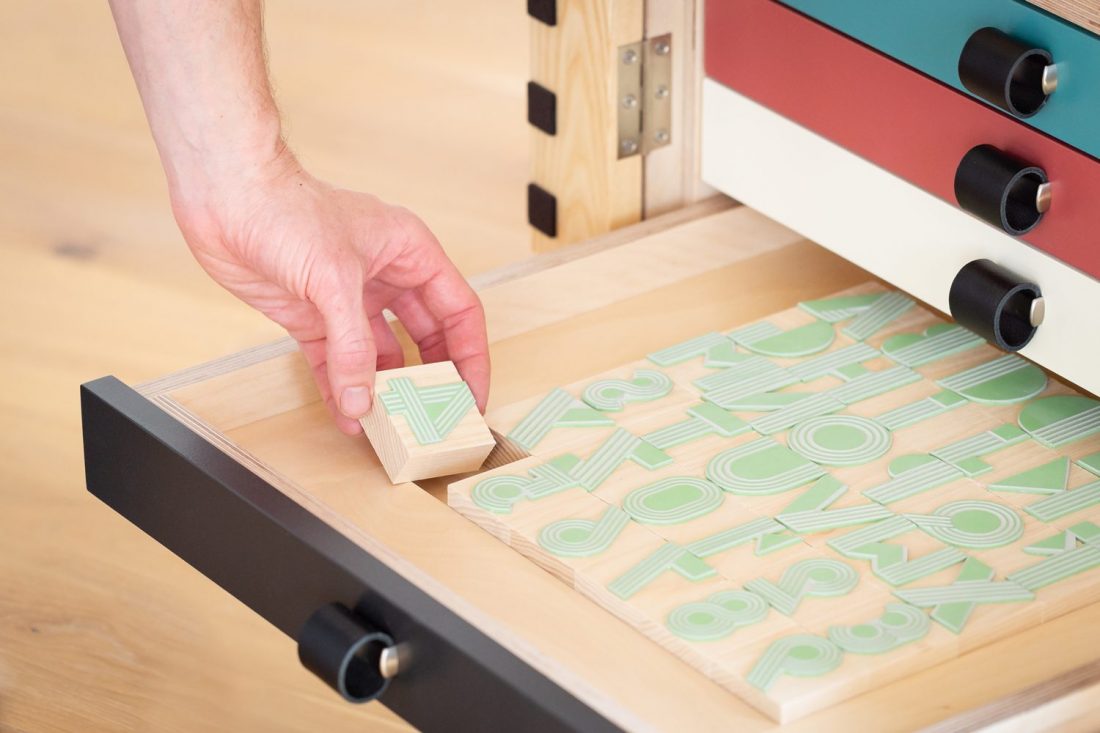 The trolley holds a collection of stamps including: the font designed by the Big Family Press, the Dundee Print Collective font and textures sourced from the local area. Using these, the children printed posters, mapping out the area of Peckham and expressing their feelings for the future.
In February 2020, the Big Family Press was: Amy, Ben, Daniel, Esther, Ethan, Jenny, Jemimah, Kamil, Leah, Liesl, Rahmaa, Sadie, Scott and Zahraa.
The posters designed by Dundee Print Collective are available to download below.
Type Town Trolley Alphabet
The Big Family Press and Dundee Print Collective alphabet is available to download here:
About
The Big Family Press is commissioned through the South London Gallery's critical heritage programme, Evidence of Us.
Dundee Print Collective was formed by artists based in Dundee, Scotland following the city hosting IMPACT8 International Printmaking Conference in 2013. The collective's ethos is to encourage and engage both artists and individuals with no formal art training, to participate in collective projects. The collective's principles are to promote printmaking as a creative and collaborative medium of expression, which is inclusive and socially engaging to a wide and broad demographic.
Supported by the National Lottery Heritage Fund and Southwark Council's Neighbourhoods Fund. Children & Families programme supported by Mercedes Zobel