The Art Assassins present their version of south London in this Walk It Talk It route, highlighting places that are important to them individually and as a group. In an ever-changing city, this was an opportunity to record places as they are and in some cases reminisce over what they once were.

DISCOVER THE ROUTE
Walk It Talk It is the SLG's online series of local heritage tours.
Discover artworks of the chosen points of interest below and the accompanying histories.
Click here to find the route on Google Maps*, which includes the embedded illustrations and our insights.
PLEASE NOTE
*If using on your mobile, please copy the link into your mobile browser rather than opening it directly in the app.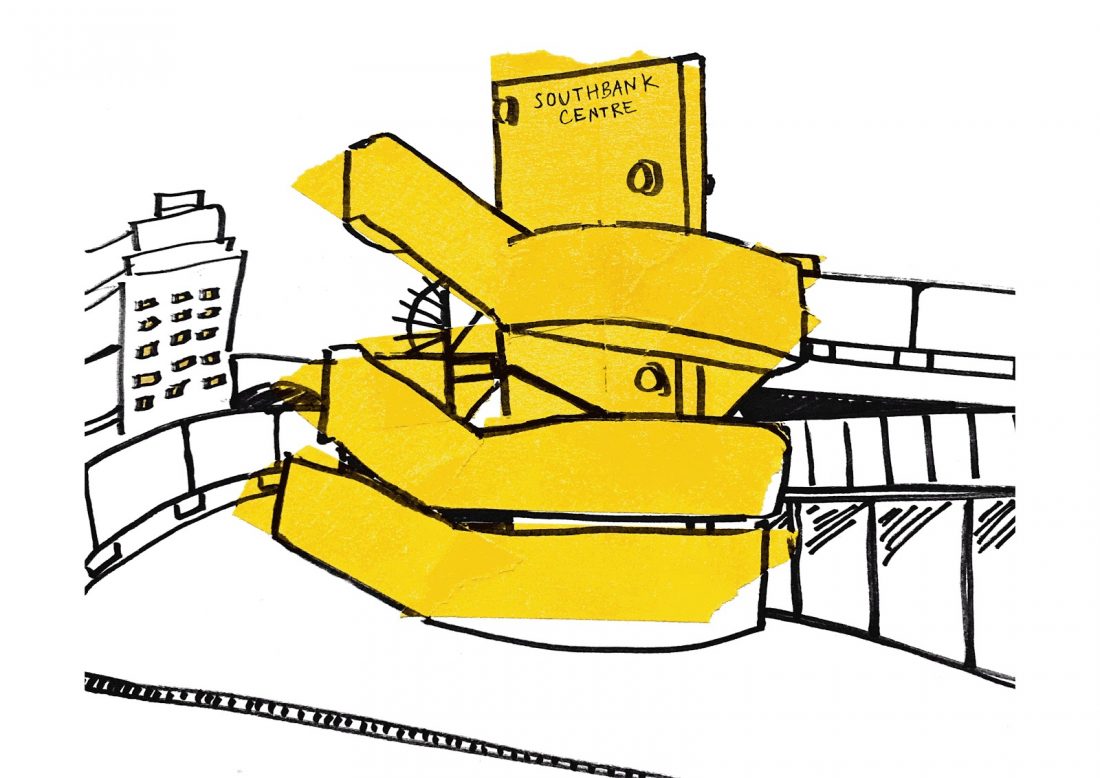 1. Southbank 
Southbank Centre is somewhere that I spent a lot of time, as a child. As I've gotten older I don't go back as much, but doing this project enabled me to remember all the things I used to love about it. My mum would take me to see the exhibitions at the Hayward Gallery sometimes (if her friend could get us in for free) and I remember playing on this sculpture that had been created for one of the exhibitions. I also remember playing on the yellow stairways that are an iconic feature of Southbank, which is why it is the subject of my piece.
One time I went to Southbank with my mum and sister where my mum took a video of me and my sister talking about what we had done that day. My sister got so excited talking about Yo Sushi that she jumped up, hit her head and that is probably the funniest video we have of her.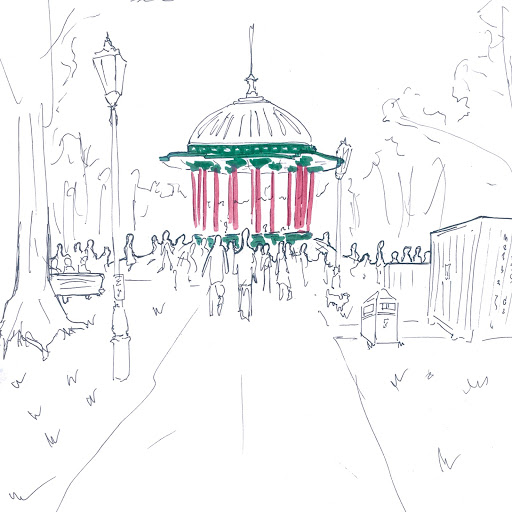 2. Clapham Common Bandstand 
Clapham Common bandstand, built in 1890, is the largest bandstand in London. Although I have probably only seen a band play there a couple of times it has become a central part of my life.
One of my earliest memories there was eating salt and vinegar crisps under the bandstand, using it for shelter from the pouring rain. Now it is a meeting place that connects me and my friends who live on the north and south sides of the common.
My most recent visit was to join the vigil for Sarah Everard alongside many other people. Even though this was probably my saddest visit, the bandstand stays true to what it is, a place to meet and come together.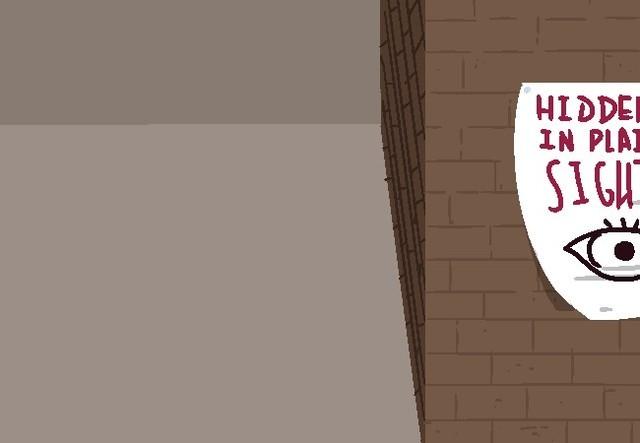 3. Moon Lane 
"Perhaps these cul-de-sacs were residues, yawned into illicit existence when the atlases were drawn up by liars."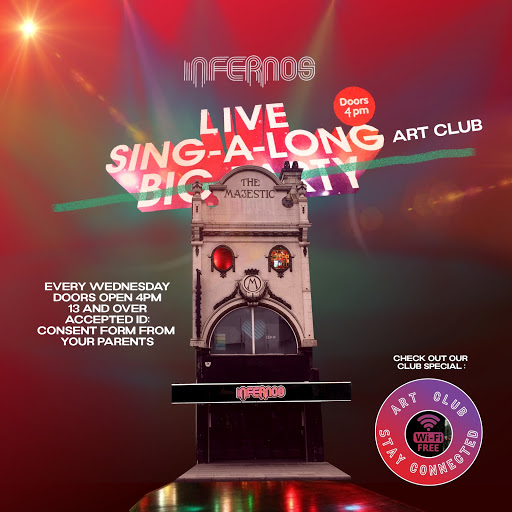 4. Infernos Nightclub
The building that is home to Infernos Nightclub was built in 1914 as the Majestic Cinema and was designed by the prolific cinema architect John Stanley Beard. In 1960 it closed as a cinema and became a recording studio and bingo hall. Artists including Brian Eno and the Sex Pistols recorded music in the studio. In 1985 it became Cinatra's nightclub then infernos nightclub, then in 2014 it became Omnibus art club for a temporary period. Instead of getting 'wasted' and 'sweaty',13 year-olds would go to infernos to get creative. If you thought it couldn't get any weirder the favourite snack of the arty adolescents was a Club Bar. A club, in a club, in a club. If that's not clubbing, then what is?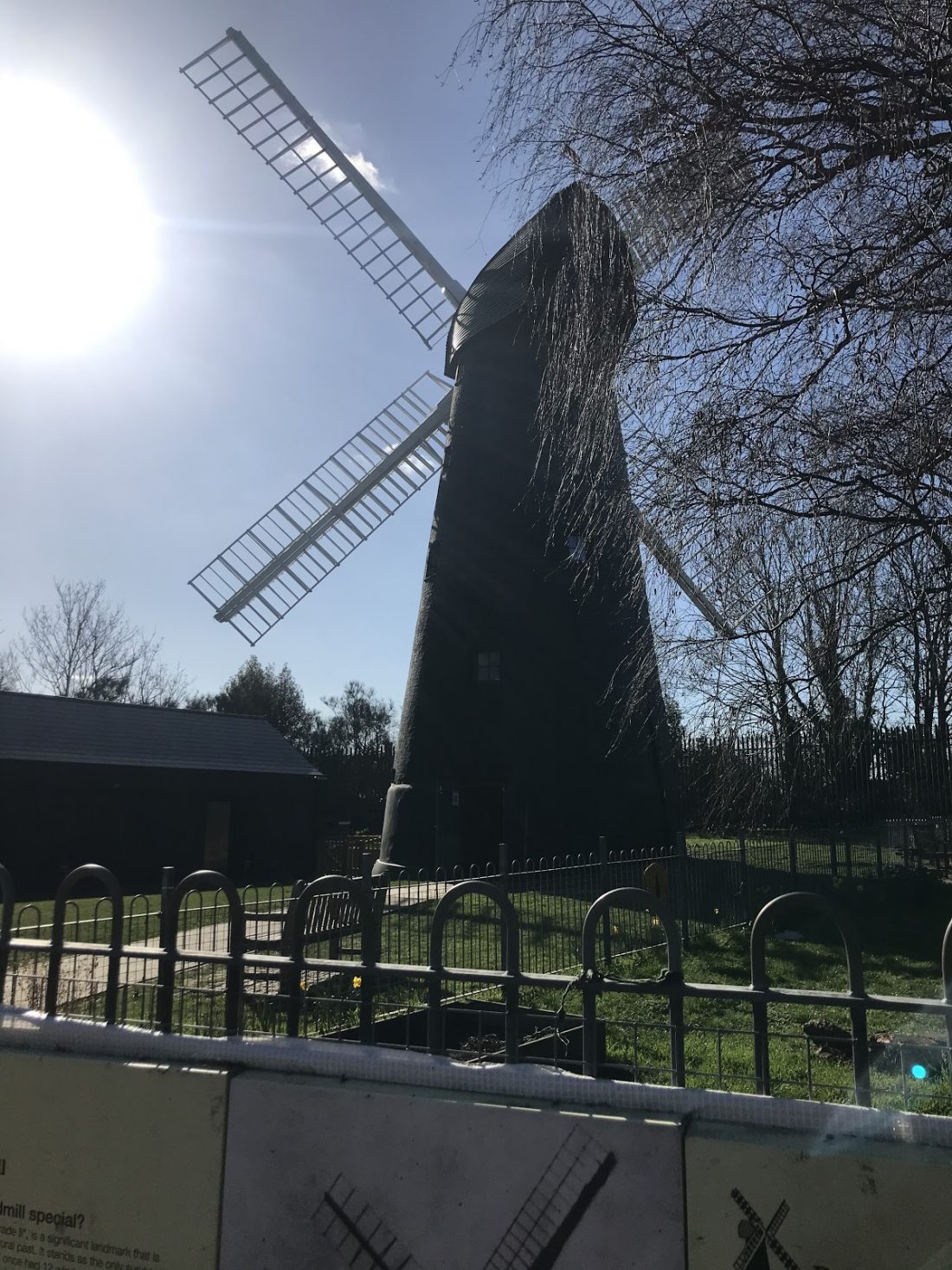 5. Brixton Windmill
I visited Brixton Windmill again recently after a few years of not going. It's round the corner from me and when I went it reminded me of my childhood in this area which nowadays looks so different, it felt like going back in time. I love the reminder that Brixton was once not an urban landscape but actually countryside and just some residential housing. At primary school, we visited often and worked on the mural on the wall.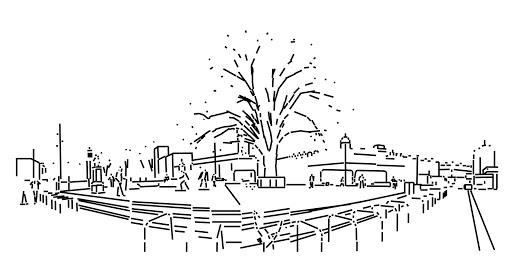 6. Windrush Square 
This is an open public space in the centre of Brixton. The square was renamed to recognise the important contribution of the African Caribbean community to the area, marking the 50th anniversary of the arrival of the HMT Empire Windrush. 
Members of Art Assassins organised a BLM protest here in summer 2020, as covered in the press:  
 'Akira [sic], a young organiser of a protest in Brixton, south London, said: "We wanted to do something to contextualise police brutality and institutional racism in the UK", arguing that people wanted to demonstrate because "they were feeling really disempowered now by what was going on in social media". Protests have been organised across the UK for this weekend after a week of demonstrations that began with events in London'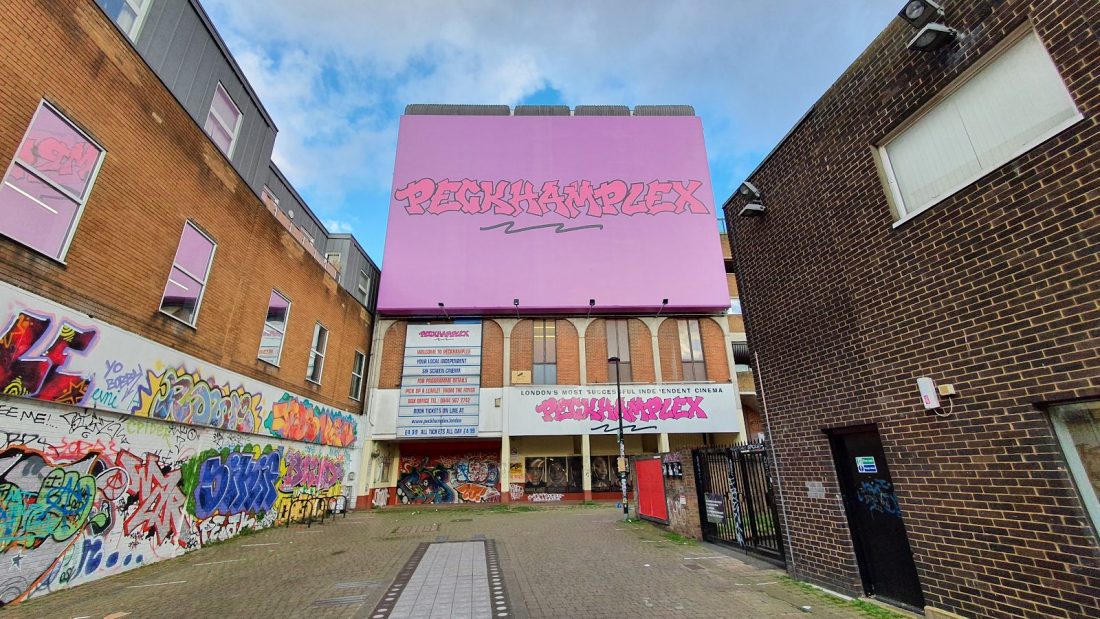 7. Peckhamplex
The building first became a cinema on 30 September 1994 and was previously a Sainsbury's. It was first named the Premier Cinema and was operated by the Independent Network Cinemas company who went into liquidation In 2003.
Chris Green bought it and re-opened it as the Peckham Multiplex and it has since changed its name to Peckham Plex in 2015. It is one of the most popular independent cinemas due to its low ticket prices of just five British pounds. The first film I watched as a young child was The Incredibles, released in 2004, and I watched it at this very cinema.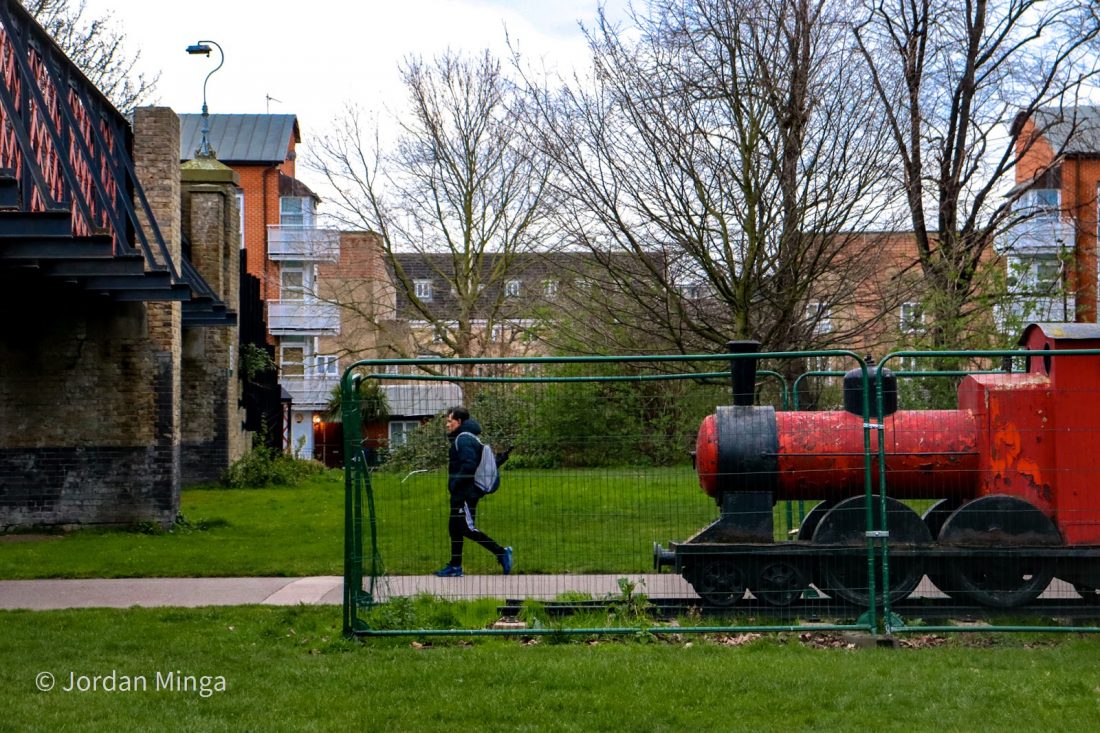 8. Burgess Park
"I miss that train!" Established in the 1950s, Burgess Park was created as a result of post-war optimism, inspired by the Abercrombie Plan for open spaces in 1943. The area was once home to factories, houses and the Surrey Canal before it was badly bombed during World War Two. One of my favourite landmarks of the park, the Bridge to Nowhere, marks where the Surrey canal used to be. The footbridge once served to connect Walworth to Peckham. The train pictured is another landmark that sadly disappeared in 2020. 

9. Falafel and Shawarma 
This walk, like most Art Assassin sessions, ends at Falafel and Shawarma. Where we gather together to talk and eat together.