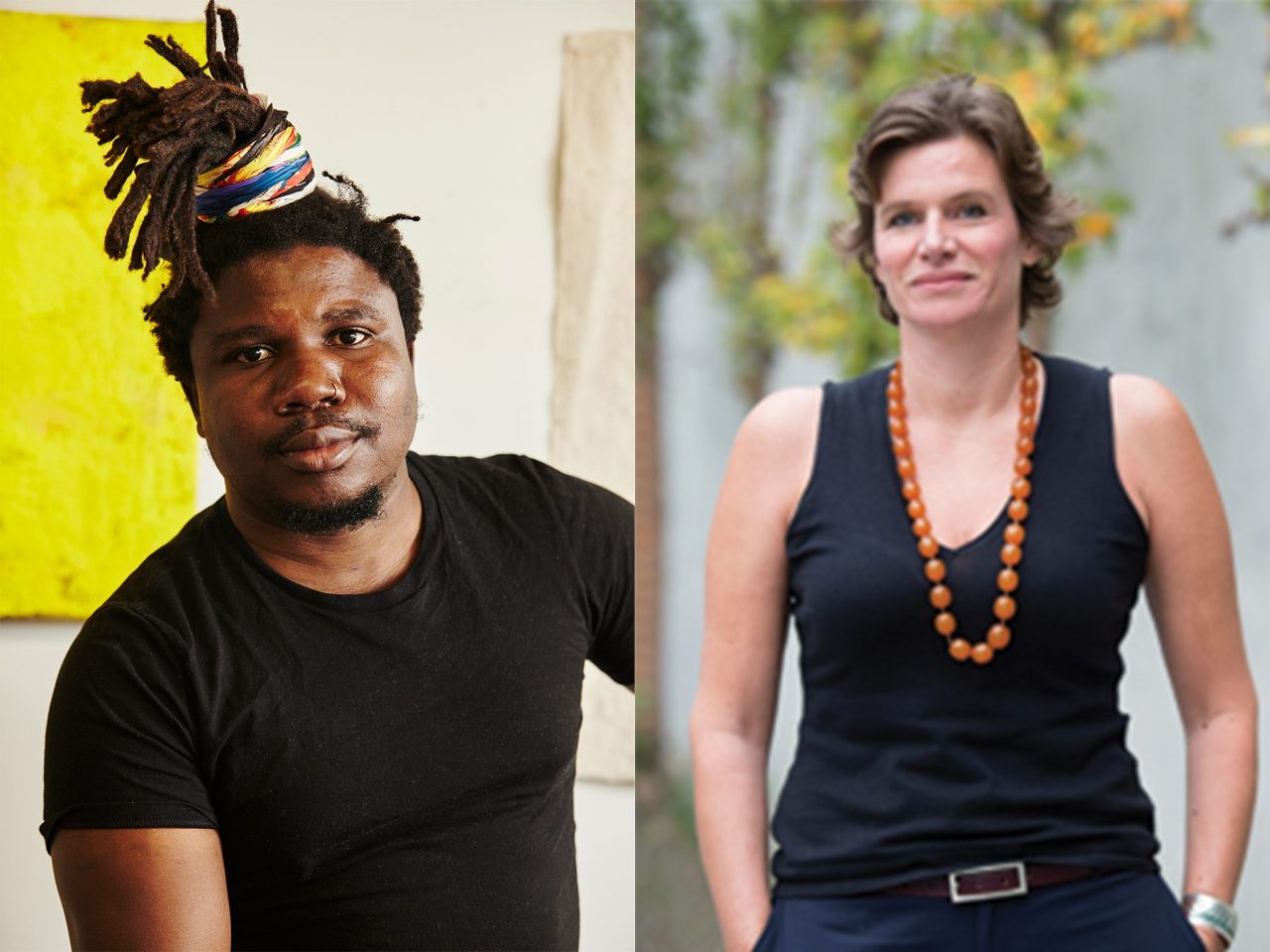 Join artist Alvaro Barrington in conversation with leading economist Mariana Mazzucato, Professor in the Economics of Innovation and Public Value at University College London where she is the founding director of the UCL Institute of Innovation and Public Purpose. The event will take place in the SLG's main space where Barrington's exhibition, Spider the Pig, Pig the Spider is on display. The conversation will touch on some of the many issues raised by Barrington's work.
BIOGRAPHIES
Alvaro Barrington (b. 1983 Caracas, Venezuela) is the child of Grenadian and Haitian migrant workers and was raised between the Caribbean and New York. Barrington's practice explores interconnected histories of cultural production. Considering himself primarily a painter, his multimedia approach to image–making employs burlap, textiles, postcards, clothing and cast concrete exploring how such diverse materials can function as visual tools while referencing personal, political and commercial histories. Through this confluence of materials and subject matter Barrington engages histories of music and painting associated with the Caribbean, the socio–political context of his childhood in 1980s New York, and London where he is currently based. 
Recent exhibitions include MoMA PS1, New York (2017); A Taste of Chocolate at Thaddaeus Ropac, London (2018); an ongoing Tt×AB collaboration with the painter Teresa Farrell; co–curation with Julia Peyton–Jones of the exhibition Artists I Steal From at Thaddaeus Ropac, London (2019); Galerie Thaddeus Ropac, Paris (2021 and 2018); Corvi–Mora, London (2020); Sadie Coles HQ, London (2021 and 2019); Emalin, London (2019 and 2018). 
Mariana Mazzucato is Professor in the Economics of Innovation and Public Value at University College London (UCL), where she is Founding Director of the Institute for Innovation & Public Purpose (IIPP). She is the author of three highly-acclaimed books: The Entrepreneurial State: Debunking Public vs. Private Sector Myths, The Value of Everything: Making and Taking in the Global Economy and the newly released, Mission Economy: A Moonshot Guide to Changing Capitalism. She advises policy makers around the world on innovation-led, inclusive and sustainable growth. 
ACCESS
Seating available
Well lit room
Speakers will have microphones